VERNON — Vernon Elementary School is asking the public for donations of enough personal hygiene items to fill 30 kits for junior high students at the school.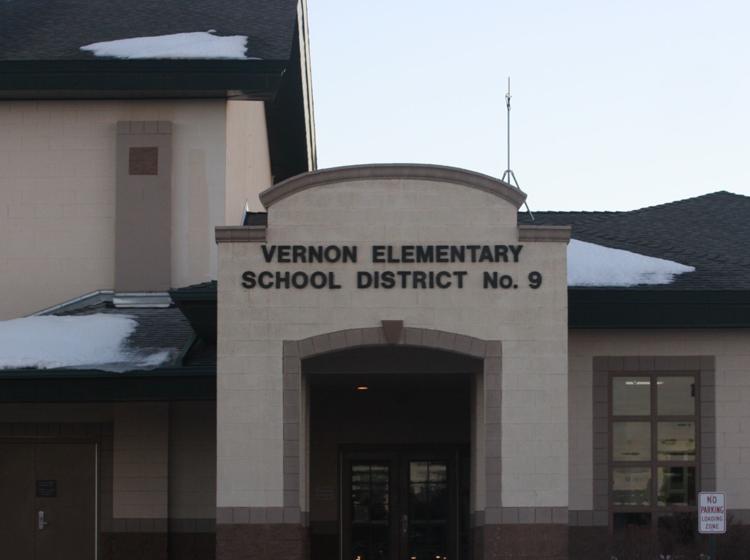 Karol Coffman, executive secretary with the school, said the Vernon Women's Club is also conducting a winter clothing drive for all students at the school and for other area residents.
She said the hygiene items the school needs will be used in the school's junior high hygiene class to teach students the importance of personal hygiene.
Coffman said they do this every year, with the help of the Vernon Women's Club.
She said what they need is travel size personal hygiene items like shampoo, conditioner, toothpaste, deodorant, hand sanitizer, mouthwash and other typical personal care items.
As for the winter clothing drive, Coffman said they need tennis shoes, winter boots, winter jackets or coats, hats, gloves/mittens, sweats and other winter clothing.
Paula Johnson with the VWC said they are ready and able to help.
"The VWC will be accepting donations of warm clothes — coats, sweats, hats, gloves, and socks (all sizes) from now until Dec. 17. At that time we will distribute those clothes to the folks in our area whose needs have been identified. We did this a few years ago and it was very successful. The recipients were very grateful for the kindness that was expressed. Collection boxes are in place at the Fire Station (Monday-Thursday, 9 a.m.-4 p.m.) and at the Vernon Public Library (Monday and Wednesday, 10 a.m.-5 p.m. Tuesday and Thursday, 1-7 p.m.). Cash can also be donated at the Fire Station," Johnson said in an email.
The school goes on winter break Dec. 19- Jan. 5.
Coffman said anyone who can't get to the Vernon Library or fire station can drop off donations at the school itself, including cash donations.
For more information call the school at 928-537-5463.