SHOW LOW — The Show Low Public Library and many others throughout Apache and Navajo County are offering a variety of services to their patrons.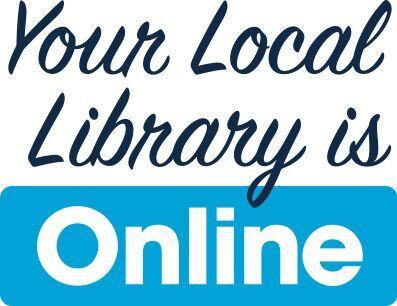 Most libraries are required to limit the amount of visitors inside the facility so it's handy to know what you can do from the comfort of your home, office or classroom.
At this time library hours are Monday through Friday from 9 a.m. to 4 p.m. and there are a few restrictions to be aware of. Face-coverings or masks are required of persons five years of age or older. Masks are available at the front counter if you don't have one.
Only 75 people are allowed in the library at any one time and the staff asks that visitors follow social distancing guidelines by staying six feet apart.
Here are some of the services available in-person and online:
Puzzle Exchange: Do you have a puzzle at home that you finished? Want to trade it for a new one? You can bring your puzzle to the library and exchange it. Only adult puzzles (500+ pieces) are available at this time.Online services:
Book return: The library has two book drops that are open for returns. There is a walk up one on the front side of the library facing City Hall and a drive through one on the back side facing the church.
Online library account: The online library website is always on. Patrons can login to their account with their library card number and pin. This allows people to check the status of their account, place holds, renew items, make book lists and see the online catalog. Holds are also only checked once per day in the morning. If a hold is placed after that, the library recommends you call to check the availability for same day service on an item.
Digital library: Patrons are encouraged to visit the Navajo County Libraries Ebook website to see what digital services are available through the county library system. These include ebooks, eaudiobooks, digital comics, and digital magazines. You must have a valid library card to use these services.
Curbside pickup: You can go online to the Navajo County Libraries catalog website and browse for items available at all Navajo County Libraries. Then call the library at (928) 532-4070 with your list of items and your library card information.
The library staff will prepare the requested items. Please allow at least 30 minutes for staff to obtain items before pickup.
All you have to do is drive to the library and park on the west side, facing City Hall and open your vehicle's trunk. When ready, call the library again to let them know you are in the parking lot, ready for pick up. The staff will come outside and bring your items right to your vehicle.
Seed library online catalog: The Show Low seed library has been going strong now for the last year and it's just been restocked. Patrons can visit the digital catalog at http://www.showlowaz.gov/919/Seed-Library to find out what seeds are available. Orders can be picked up through curbside pickup using the same process for books and other materials.
My 2020 COVID-19 Time Capsule Packet: These packets can be picked up at the library or through curbside pickup. This is one of the many Show Low Public Library programs geared for children and families. It's a fun way to record your experiences during the pandemic.