WHITE MOUNTAINS — Numbers continued to climb this week as COVID-19 has spread across Navajo and Apache counties.
The Navajo Nation has seen a surge of cases and this week was declared one of three — and the only rural, non-metropolitan — hotspots in Arizona. The White Mountain Apache Tribe has also reported cases, prompting an order by Chairwoman Gwendeena Lee-Gatewood to close stores and limit access from non-tribal members, among other provisions.
Navajo County has reported 54 cases off the Navajo Nation, with 37 in the Winslow area, as reported by the Little Colorado Medical Center. Other cases have been reported in the Snowflake-Taylor area, Show Low, Pinetop-Lakeside and Whiteriver.
Navajo Nation works to stem the spread
The Navajo Nation has instituted a weekend-long curfew in order to slow the skyrocketing number of cases across the reservation, which includes portions of three Arizona counties as well as portions of western New Mexico and southern Utah. On Thursday, the Navajo Nation Health Department was reporting a total of 488 cases across all areas of the reservation, up 62 cases since Tuesday. However, the greatest number of cases on the reservation is occurring in Navajo County.
The curfew requires people to stay home entirely from 8 p.m. tonight to 5 a.m. Monday.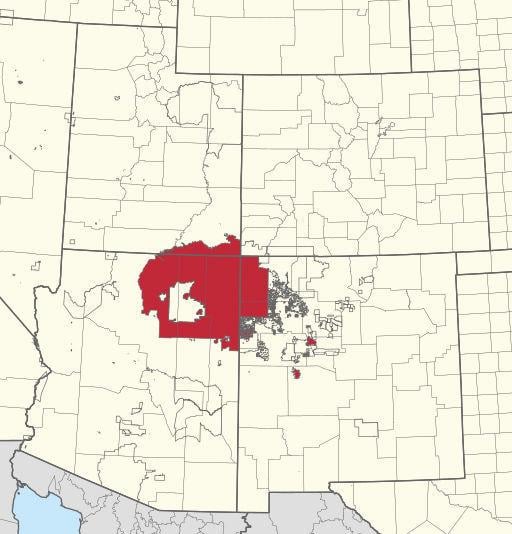 "Per capita, our numbers are very alarming," Navajo Nation President Jonathan Nez said in a report on his official Facebook page. "The only way we're going to beat COVID-19 is by practicing T'áá hwó' ajít'éego, self-determination.
"The teachings of our Navajo elders still help and guide us to this day … With the 57-hour weekend curfew coming up, we are hopeful that we'll begin to see a steady decrease in the number of positive cases, but it will only work if we make it work by staying home as much as possible."
White Mountain Apache Tribe enacts strict measures
With 8 cases reported so far, the White Mountain Apache Tribe took steps to further restrict tribal members to slow the spread. The measures, announced in a press release late Wednesday night, include a stay-at-home order, an 8 p.m. to 5 a.m. curfew, all stores on the reservation must close at 7 p.m., and closure of the Sunrise liquor store.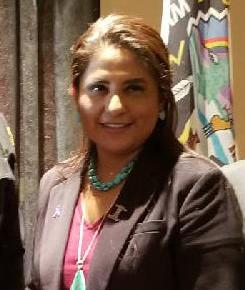 Additionally, tribal members must wear face masks when out in public and stores must enforce social distancing and limit the number of people allowed inside.
Non-residents are not permitted to visit the reservation at this time.
Individuals found in violation risk a $1,000 fine and loss of tribal membership privileges.
"These additional measures were not made hastily, but rather through dialogue with each Tribal Council member. In light of the extraordinary threat posed by COVID-19, the Tribal Council implemented more aggressive measure to protect tribal members and our community," said Tribal Chairwoman Gwendena Lee-Gatewood in the press release.
Statewide, the coronavirus has claimed 89 lives so far.
The Institute for Health Metrics and Evaluation at the University of Washington projects that April 23 will be the peak week for deaths in Arizona, with as many as 24 deaths per day. The Institute's modeling has been cited in White House press briefings.
The projections are not precise, but are used by government and hospital staff to try to prepare for surges of patients.
In Apache County, health officials said there are still no known cases outside of the Navajo Nation reservation, with 34 cases reported by the Arizona Department of Health Services in that county.