WHITERIVER – There is a lively conversation taking place on Facebook about the coronavirus on the White Mountain Apache Reservation.
One of the most vocal is a tribal member named Rhoda Ethelbah of Whiteriver who claims that tribal officials are not taking care of the people who have contracted COVID-19 either in public settings or in the detention center.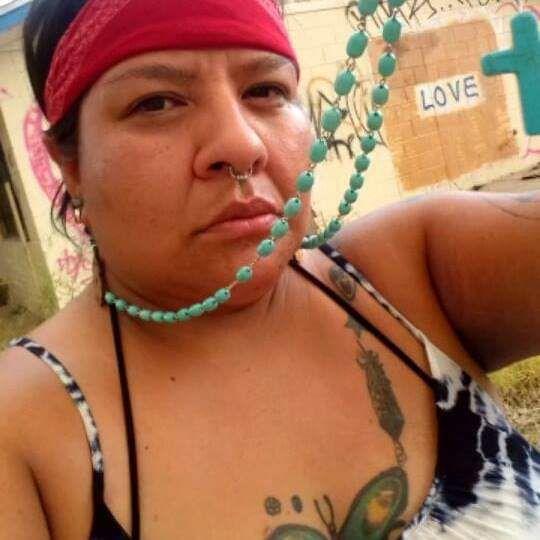 As of Tuesday, May 5, there were 210 reported cases of COVID-19 on the Fort Apache Indian Reservation. The same post reports 3 deaths and 96 tests pending.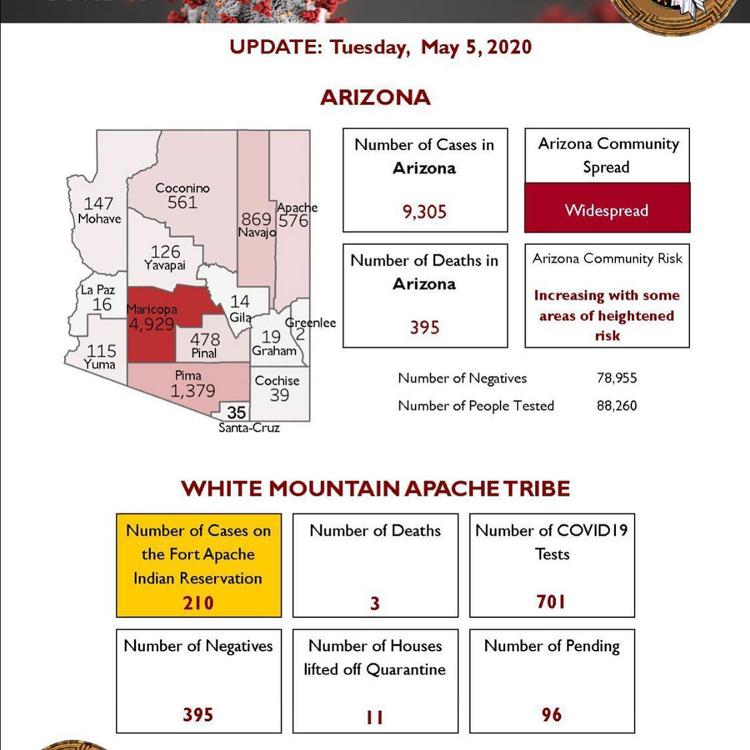 Tribal Chairwoman Gwendena Lee-Gatewood does not agree that the situation on the reservation nor at the detention center is as bad as Ethelbah is making out.
Recently it was disclosed that nine correctional officers and four inmates at the detention center tested positive for the virus.
Gatewood said tribal officials have the situation under control.
"There is a contingency plan in place, specifically for this COVID-19 crisis, which includes the separation of inmates confirmed positive, the use of PPE by correctional officers, as well as protocol for intake and exit screenings of inmates," Lee-Gatewood said. "The detention center is working with the local Whiteriver hospital for testing, treatment, and monitoring of inmates that may show symptoms."
Gatewood did not say if the number of positive coronavirus cases at the detention center has increased or declined.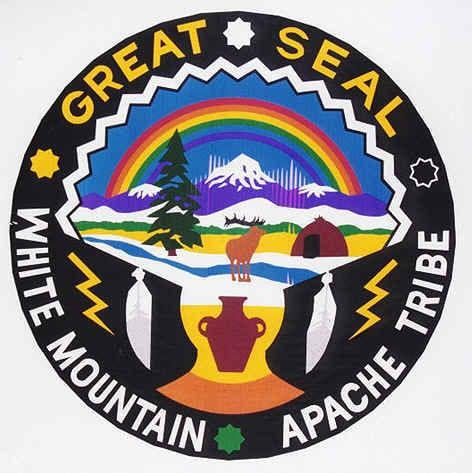 Ethelbah, a community activist and a member of the local Native American band Apache Spirit, a volunteer with the Apache Scout newspaper, and one of the people closely involved with the Rainbow (behavioral) Treatment Center, said there are people, many of them transients with alcohol or drug abuse issues, or who live in unfavorable home conditions, roaming the streets who have coronavirus and are not wearing masks or any other protective gear and are therefore putting everyone in the community at risk.
Her posts on the situation have gotten more than 280 responses.
Ethelbah said she and other collaborators are completely unsatisfied with how tribal officials, including police, are handling the COVID-19 outbreak on the reservation.
Ethelbah said it is a situation out of control.
"They (positive coronavirus tribal members) are spitting on each other and using the virus as a weapon," Ethelbah said. "And when we ask the police what they are doing about it, they say there is nothing they can do."
Ethelbah said police are also allegedly refusing to enforce the council mandated curfew as well as refusing to arrest people for minor crimes because of the coronavirus.
"I understand that they might be scared to go to a house where there is coronavirus. But something has to be done to get this under control," Ethelbah urged.
When asked if she knew about Ethelbah's posts on Facebook, Lee-Gatewood said she was unaware of them.
When contacted for comment on the issues Ethelbah has raised, Lee-Gatewood had the following to say about tribal measures to get people to take proper precautions not to spread the coronavirus:
"The Tribal Council has passed numerous resolutions that help combat social distancing, handwashing, following CDC guidelines and working with EOC recommendations etc. Tribal Council (went) on KNNB also to spread awareness about COVID-19, we have a stay at home order in place and to leave home only if necessary, and when they leave home it should be for essential trip(s) only (one person in a household to go), and if they need medical attention. However, when out in public they should have a mask whether homemade or medical grade. The Tribe is doing all they can to promote safety and precautions, citizens not abiding by precautions we do have citations issued out to the ones who are caught not abiding by the protocols. At what point would a Mayor of a City (in comparison) try to track each person in the city of who is wearing mask and who isn't? Personal responsibility and accountability plays a big part in the battle against COVID-19," Gatewood said in an email response to the Independent's questions.
Congressman Tom O'Halleran said he is also concerned that not enough is being done to stop the spread of coronavirus in Ft. Apache.
"I am concerned that the Bureau of Indian Affairs (BIA) is not acting seriously enough to prevent the spread of the Novel Coronavirus (COVID-19) among law enforcement officers, corrections officers, and those in their custody. I am already aware of a number of COVID-19 cases in detention facilities located in Arizona. It is a federal obligation to provide law enforcement and public safety for those living on Tribal lands, including law enforcement officers and inmates," O'Halleran said in an April 27 letter to U.S. Assistant Secretary to the Department of the Interior-Indian Affairs, Tara Sweeney.
O'Halleran cited WMAT Chairwoman Gwendena Lee-Gatewood as confirming there were four correctional officers who contracted coronavirus and nine inmates.
He also said the BIA must provide the detention center enough PPE to adequately protect as much as is possible both jail staff and inmates.
"As you know, Indian Country is being hit hard by COVID-19. It is imperative that you act swiftly to prevent detention facilities from becoming a place where the virus can concentrate and endanger the health and wellbeing of both law enforcement officers and inmates. I ask that you work closely with your staff and Tribal partners to immediately send resources to mitigate risks that have already been identified. Similarly, I ask that you develop a plan to survey other facilities and ensure that they do not become dangerous environments," O'Halleran said in his letter to Sweeney.
In the wake of the spread of the virus in Whiteriver, which appears not to be slowing down, Lee-Gatewood extended the closure of non-essential operations until at least Friday, May 8, at which time the tribal council will review the situation and look at recommendations from the tribal Emergency Operations Commission, and other reports from medical experts before deciding if further extensions of the non-essential business closure is needed.