HOLBROOK — Given that Arizona is the hot spot in the nation for COVID-19 right now, it was nearly inevitable that the Navajo County jail would have a case or more of the virus.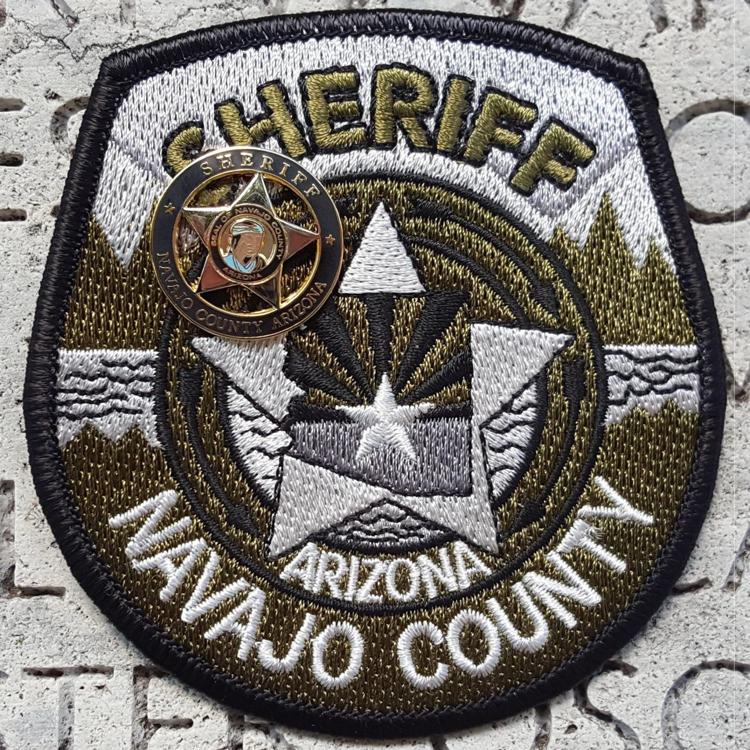 As of Tuesday, June 16, information from the Navajo County Health Department's website showed there were 2,749 confirmed cases in the county, 18 of which were detected in the preceding 24 hours.
Navajo County Sheriff's Office Chief Deputy Brian Swanty and (NCSO) Public Information Officer Tori Gorman confirmed there was a positive case of the virus in the jail, as of Monday, June 15.
Gorman said, when the virus was detected in the jail, aggressive measures were implemented to protect the health and safety of inmates and staff.
Gorman added that nurses were brought in right away to perform disease investigations and do contact tracing once it was known that one inmate had tested positive for the virus on Monday, June 15. The inmate was immediately isolated and was put under observation and the care of county health officials.
As of Thursday, June 18, Gorman confirmed there were 3 inmates who have tested positive for coronavirus.
As for how COVID-19 was able to get into the jail, Swanty said it is hard to tell in any jail setting. He added that some who might ask, "Why not give everyone at the jail, including staff and officers, a test to see if they have the virus for certain?", do not understand the dynamics of trying to do that. (The jail has 65 staff members.)
Swanty added that, because of the ongoing shortage of COVID-19 tests in the state and nation, it would not be prudent for them to try and test everyone. He said doing so would keep the tests out of the hands of those who really need one.
Swanty said staff who show any signs or symptoms of COVID-19 are quarantined at home for at least 14 days and then tested before returning to work.
All staff at the jail wear protective masks which is a requirement at this time until further notice.
"COVID-19 can be a dynamic virus, especially in a jail setting. Health screenings conducted upon entry into the jail do not always catch the virus because it is possible to be sick but not have symptoms," Swanty said in the press release.
Swanty parroted Gorman's statement saying all inmates go through a screening process before being jailed adding that anyone who shows any indication at all that they might have been exposed to COVID-19 are isolated and put under observation.
He said jail staff and officers also have daily meetings about safety measures and that supervisors are actively involved in those safety measures.
Swanty noted that because of the safety measures that include inmate cell distancing they have in place right now, the jail is nearly at capacity.
But, he said, they will remain open for inmate intake as long as possible.
NCSO Sheriff David Clouse said the county jail is an essential function of public safety adding that the NCSO has and still does support local law enforcement, and that he is grateful for everyone's efforts before and since the virus was detected in the jail.
"We greatly appreciate the caring and extraordinary efforts of our jail medical staff along with the close coordination and support from our (Navajo County) Public Health Nurses," he said.
Swanty agreed that the jail is essential to law enforcement adding that he and local law enforcement officers appreciate the support they have seen from local residents at this time.
"During this time of civil unrest we are grateful for the outpouring of support from the community," Swanty said. "I feel comfortable as a member of this community and I want the community to feel comfortable with law enforcement."