WHITE MOUNTAINS — Be careful. But don't be scared.
That's the bottomline when it comes to advice from public health officials in the White Mountains, who are keeping a wary eye on the spread of the coronavirus elsewhere.
At press time, Arizona has had two cases of coronavirus, both linked to overseas travel. However, a cluster of cases in California and Washington – some not linked to travel – suggests the virus has established a foothold in the US.
"From a public health perspective, we are expecting the coronavirus COVID-19 to act like a severe flu season," said Navajo County Public Health Director Jeff Lee. "Coronavirus sounds scary because it is a virus with no vaccine, so the hardest part will be managing the panic."
Apache County Health Director Preston Raban agreed.
"It's such an evolving situation," he said. "Basically, what it comes down to is this – if people use wisdom and judgment about what they do when they feel sick, we'll be OK. In Navajo and Apache county we're fortunate – we don't have a lot of ingress and egress. There is no need to panic. There is just a need for us to be cognizant of personal hygiene – wash our hands, keep our hands out of our eyes and our mouths – and we'll be fine."
Nonetheless, Blue Ridge Schools Superintendent Dr. Michael Wright issued an advisory to parents, intended to provide reassurance.
"Given there are no immediate known threats to our area, I do not anticipate any disruption to our school schedule or planned events in the short term. However, future school-related activities might be affected should the virus spread at rates similar to those experienced in Asia and Europe."
In the meantime, the custodial staff will focus on sanitizing desks, doorknobs and other surfaces more frequently, which could reduce time for normal custodial duties. Front offices have also been equipped with hand sanitizers and masks, said Wright.
Many key facts about the looming global pandemic remain unknown – including the actual death rate for people infected.
Officially, the death rate stands at about 2-3 percent of those infected – equivalent to the dreaded 1918 Spanish influenza outbreak that killed an estimated 50 million people worldwide. The death rate from a normal strain of the flu is about 0.01 percent – although in a bad year it may double or triple. So far in the US this year, the flu has killed about 17,000 Americans, according to the federal Centers for Disease Control.
However, the coronavirus may actually be less deadly than the initial reports suggest. Fresh evidence shows many people may have such mild symptoms that they never show up for testing. That means the death rate could be less than 1 percent – making it much more like a normal strain of the flu virus.
Officially, the World Health Organization has said the evidence suggests COVID-19 spreads more slowly than the seasonal flu, but has a higher death rate. The COVID-19 death rate remains lower than the related coronaviruses like SARS and MERS. Globally, the death rate from COVID-19 so far is 3.4 percent, but that's skewed by a much higher death rate in Wuhan, China and the likelihood many people with mild symptoms have not been tested.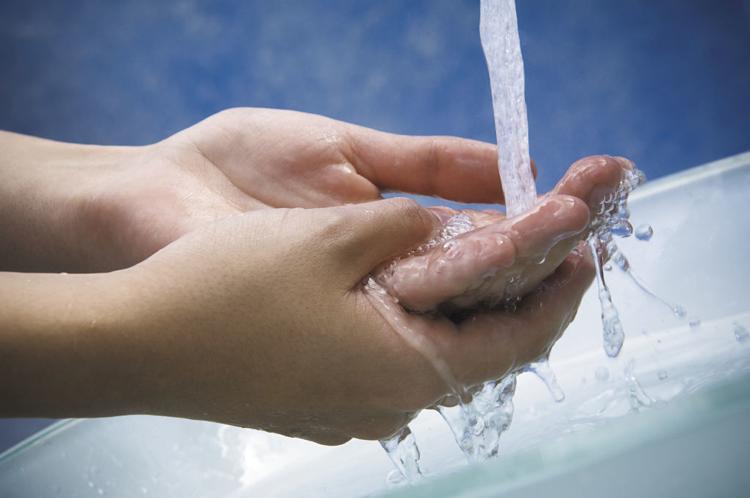 Nonetheless, doctors have fewer weapons to fight COVID-19 than they do the flu. Scientists have developed anti-viral drugs that reduce the impact of flu on most patients and a vaccine that's 40 to 60 percent effective. They must modify the vaccine every year to keep up with the rapid change in the outer protein coat of the flu virus.
So far, no one knows how many people have actually been infected with COVID-19, which makes the published death rate a guess based on what has happened in China. Scientists don't know if someone who gets the virus once will be protected from future infections. They suspect that someone with no symptoms at all can pass the virus along. They don't know if the spread of the virus will slow dramatically as the weather warms, like the flu virus. They don't know whether the virus will constantly change its outer coat to evade the immune system, which would greatly complicate the roughly year-long race to develop a vaccine.
As a result, doctors have fallen back on basic advice, like frequent hand washing. If someone does develop a cough or fever, stay home and try to isolate yourself. Don't go to a hospital unless the symptoms worsen and include breathing problems, since this may only infect other sick people. You can call your doctor and ask for a test for the virus if you're concerned.
Gradual global spread, U.S. testing challenges
The mass quarantines used in China did not stop the spread of the virus to 77 other countries, including 99 cases in the United States scattered across 13 states. Worldwide, at least 93,090 people have tested positive for the virus, 80,000 of them in China. California alone has 37 cases. One Seattle high school student tested positive, prompting the cancellation of school there for now. Nine people have so far died from the virus in the US – all in the Seattle area. Most of the fatalities involve elderly people with underlying medical problems.
The most worrisome clusters in the US have developed in California and in the Seattle area, where the virus has reportedly killed half a dozen people in a single nursing home. The first appearance of the virus there has no known link to foreign travel, suggesting the virus got a foothold at least six weeks ago.
The US response had been hobbled by some initial misfires.
The federal Centers for Disease Control rushed to develop its own test to detect the virus, but one of the three components of the test proved flawed. The CDC rushed to revise its test, rather than simply relying on tests developed in China and elsewhere. The shortage of testing materials initially led to tight restrictions on who could get tested, which may have slowed the detection of new cases.
Federal health officials now say anyone with a doctor's order can get tested, but the US is still ramping up to produce enough test kits to accommodate the expected rush.
So far, both Arizona cases have been linked to foreign travel and there's no evidence the virus has gotten loose here – as it has in Washington and California.
Blue Ridge Schools Superintendent Wright's message concluded that if the virus did make it's way into the White Mountains and into the school population, the district would likely close schools and suspend school-sponsored activities.
Local public health officials said they're conferring every week with the CDC and will post regular updates.
Navajo County Public Health Director Lee said "we are coordinating with the CDC to provide updated information that we will share on our website dashboard every Thursday. There's a lot we don't know but additional measures will be put in place at a local level as we gather more data."
Apache County Health Director Raban noted "the common flu kills a lot more people than the coronavirus has. Someday we might get something that's not flu and it could be real ugly. But if you look at people who have lost their lives (to the coronavirus) so far they're aged, they're sick, they have a weakened immune system. It's not like it's going to take a healthy 25-year-old and just kill them."
He said the county's checking its stockpiles of necessary supplies, but the public health officials train constantly when it comes to handling an outbreak.
Meanwhile, this week Congress seemed poised to appropriate $8 billion to help health officials deal with the crisis, which includes the mass production of test kits, providing equipment like respirators, more money for surveillance and quarantines and other actions to prevent a replay here of the disaster that has overtaken China, with whole cities shut down and some 50 million people told to stay in their houses.
Laura Singleton contributed to this report.
Peter Aleshire covers county government and other topics for the Independent. He is the former editor of the Payson Roundup. Reach him at paleshire@payson.com