ST. JOHNS — As COVID-19 forced schools to close and move online, teachers were left to adapt rapidly in order to support their students. For many teachers, this meant putting in extra hours and effort in order to reach their students and help them with their studies.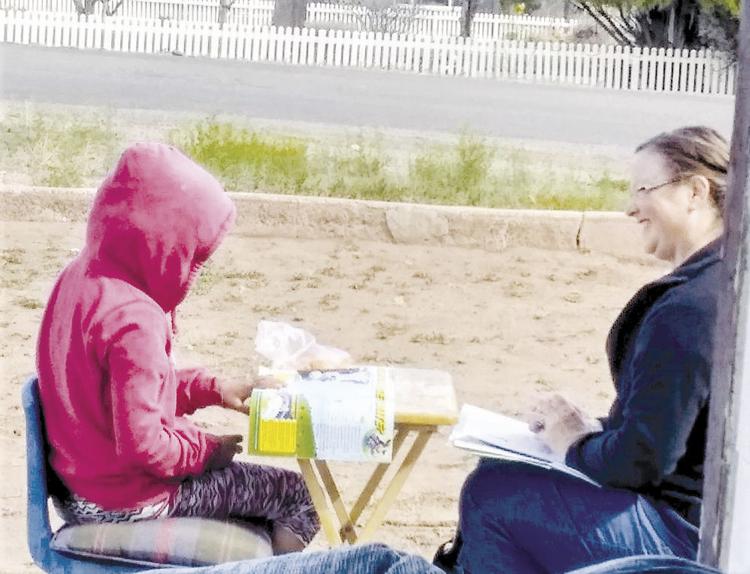 The Cpl. Joe McCarthy Foundation — a local non-profit organization that was created to help support the youth of the community, promote patriotism and honor veterans — recognized the extreme efforts of these teachers and created a contest to recognize those educators who went above and beyond.
The foundation put fliers up around town in April and asked the residents of St. Johns to nominate teachers who have made an impact in their children's lives by putting in the extra work to make the transition to digital a little easier. By the end of the contest on May 1, they received three nominations in addition to the original nominee that spawned the contest.
Fourth-grade teacher Hannah Sealy was nominated by one family for restoring some normalcy in the lives of her students. "She has fun, interactive games planned each meeting, and I love hearing the laughter that comes from his computer as they act like normal 10-year-olds should be doing right now," the nomination read. "My kids miss their friends the most out of everything that is now abnormal and her facilitating these frequent meetings allows some normalcy and social interaction that parents can't exactly replicate at home." According to the nomination, Mrs. Sealy meets with her students three days a week for an hour on Google meets.
Brionna Ellington was nominated for going "above and beyond to make her students feel special and loved." The nomination mentioned that the teacher has been known to drop off surprises to her students homes and makes herself available day or night for her kids.
Not all the nominations have been teachers, but educators of all kinds are important, nonetheless. Rod Noel, an aid working at Coronado Elementary, was nominated for calling one special-needs kindergartner four days a week. According to the student's mother, the two practice counting and colors together by phone for half an hour each day that Noel calls.
The original nominee — the one who inspired the contest — was Mrs. Harris, a third-grade teacher from Coronado Elementary. She became the first nominee after Harris was spotted sitting outside with a student, teaching one-on-one from across a small folding table. Like many others, the student had been struggling with the sudden move to online schooling, so Mrs. Harris came over to her home a couple times a week to work on lessons with the child to keep her moving forward with her education. The actions were so touching, the McCarthy family felt they needed to reward educators like her who were helping their community.
Since there were only a few nominees, the foundation decided to reward each of them as winners, and all four nominees will receive a free pizza at Rest Ur Rump restaurant in St. Johns. They hope that the action will encourage teachers to continue their good work with students, as well as encourage more people to recognize the amazing efforts that teachers have been making for their students during this difficult time.