WHITE MOUNTAINS — The majority of Arizona towns, cities and counties are mandating or urging residents and businesses to take heed and follow Gov. Doug Ducey's June 18 Executive Order regarding regarding the wearing of face masks in public to prevent exposure to COVID-19.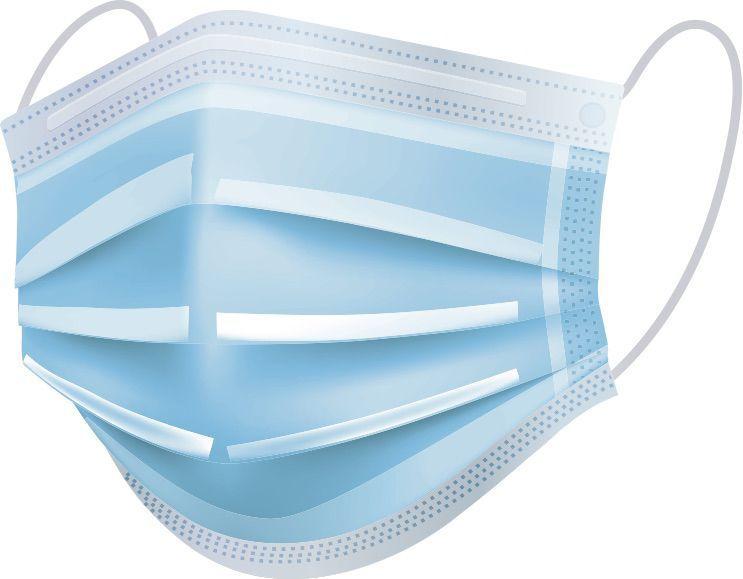 Ducey's Order also recommends the Arizona residents continue or resume social distancing to prevent the spread of COVID-19. The State has continued to experience jumps in cases, as have other states as the country gradually reopened after more than two months of quarantine.
Arizona, Florida and Texas have set records for new COVID-19 cases on Tuesday, June 16, according to the Centers for Disease Control, the Associate Press, USA Today and other national media outlets. Oklahoma, Oregon and Nevada have also reported spikes daily new cases.
A return to social distancing and the wearing of masks is a two-pronged approach that reminisces of early March when coronavirus cases in Arizona and other states were in the early stages of tracking.
The new Executive Order allows local government to impose mask mandates for its residents when in public. This move is opposite of a mid-March Order by Gov. Ducey that essentially barred local governments from enacting their own coronavirus policies.
Wednesday's Executive Order also includes actions to increase diagnostic testing and rapid testing, "amplifying" contract tracing, $10 million in funding for PPE and face masks for long-term care facilities and enhanced guidance for businesses to limit patrons.
MASKS IN THE WHITE MOUNTAINS — Below is a summary of COVID-19 cases and White Mountain towns and city news releases regarding masks. It is unclear at this time to what extent municipalities will enforce the order.
Arizona — As of Monday, Arizona's total number of cases reached 54,586 with 1,342 deaths — 26 of which occurred Saturday. The rate of cases per 100,000 population is 759.
Apache County — The county is encouraging its residents to "PLEASE continue to practice social distancing, stay HOME when you are not feeling well and it is suggested to wear a mask in public if you have to go out!," according to their social media page. There was no formal mandate or proclamation regarding masks as of June 20.
As of Monday, there were a total of 2,121 cases and 66 deaths. 25 of the cases are are "non tribal", according to the Apache County Public Health Department.
The rate of cases per 100,000 population is 2,953. (This is 3.89 times the state average.)
Navajo County — Navajo County Public Health Services clearly supports Gov. Ducey's Executive Order and appears to recommend, although gently, that towns and cities within the county follow suit.
As of Monday, there were a total of 3,037 cases and 95 deaths. 56 new cases were reported Saturday. 382 cases are "off tribal lands, " as of Saturday.
The rate of cases per 100,000 population is 2,691. (This is 3.54 times the state average.)
Alpine — The town is still dealing with the impacts of the Bringham Fire burning north of Morenci and south of Hannagan Meadow. US 191 is still closed to through traffic. As of June 20, there was no information available about mandating face masks.
Eagar — Eagar's social media page stated, "we do not feel we need to put forth a town ordinance regarding face masks in public areas". The Round Valley Round Up rodeo event is still scheduled for June 26-27. It is unknown if the Governor's recent order will have an impact on whether the event goes forward.
Hon-Dah — Hon-Dah Resort, Casino & Conference Center is still closed but the Convenience Store & RV Park are both open. The Annual White Mountain Bike Rally has also been cancelled.
Navajo Nation — The Nation has been one of the hardest hit areas for coronavirus and reinstated their 57-hour weekend curfew and lockdown on Friday, June 19 with a report of 62 new cases and 6 new deaths including Navajo Police Officer Michael Lee.
Lee passed away on Friday morning from COVID-19, sadly he was the first law enforcement death as a result of COVID-19, according to the Nation's social media page.
Tribal President Jonathan Nez and Vice President Myron Lizer said in a statement that Lee "fought on the front lines to combat coronavirus and we are grateful for his dedication to our community," according to USA Today. Gov. Ducey ordered flags at all Arizona government buildings be lowered to half-staff, Saturday, June 20 from sunrise to sunset.
Total cases reported on Sunday were 6,990. That includes AZ, NM and UT. 27 new cases were reported June 21.
Heber-Overgaard — In response to the Order, the towns have cancelled the 4th of July parade, fireworks and related events "... in an effort to be compliant with the State of Arizona mandates."
Payson — On June 18, Payson Mayor Thomas Morrissey issued a proclamation that requires, " ... every person who is over the age of two (2) is required to cover his or her nose and mouth with a Face Covering when in a Public Setting..."
There are only 176 confirmed cases in Gila County with 4 deaths. The rates of cases per 100,000 population is 319. (This rate is 8 times less than Navajo County.)
Pinetop-Lakeside & Show Low — The town of Pinetop-Lakeside and the City of Show Low issued press releases or posts on Friday, June 19. Show Low will focus first on education and promote best practices with wearing masks. "An opportunity to comply" will be the first step.
"It is imperative that everyone do their part to help slow this insidious disease, and if there is a widespread lack of compliance, the Town may have no alternative than to mandate the use of face masks," wrote Pinetop-Lakeside Mayor Stephanie Irwin in the news release.
"We urge all residents and businesses in the strongest terms possible to follow the guidelines from the Governor as outlined in his requirements for businesses, including requiring face coverings when physical distancing is not feasible and to implement and enforce a policy for use of face coverings by employees and customers," states the City of Show Low new release.
San Carlos Apache Indian Reservation — The Tribe reports 47 positive cases and 2 confirmed deaths from COVID-19. The first death occurred on June 4. The Tribe's Emergency Response Commission requires that face masks be worn while in public to prevent exposure to COVID 19 and stated Thursday, June 18 in a social media post, "The numbers are continuing to rise."
Snowflake-Taylor — As of Saturday, June 20, there was no information specific to the Governor's newest order on the Town of Snowflake or Town of Taylor website or social media pages, however that may be forthcoming.
Springerville — "At this time we do not feel we need to put forth a Town ordinance requiring face masks in public areas," wrote Springerville Mayor Phil Hanson Jr. in a June 18 social media post. "We want to remind our visitors and citizens to follow the guidelines set forth by the [Apache] County Public Health Department, AZ Dept of Health Services and The Center for Disease Control and Prevention."
White Mountain Apache Tribe (WMAT) — Chairwoman Gwendena Lee-Gatewood issued a press release June 22 implementing a 57-hour lockdown and issuing a shelter-in-place order with additional measures that include masks be worn at all times in public and a ban on alcohol and illegal drugs with strict penalties. Hon-Dah Hotel will be an isolation and quarantine site for COVID-19 cases.
As of Saturday there were 1,495 confirmed cases and 18 reported deaths due to the virus.
Some towns and cities have yet to make a formal decision and others are scheduled to meet early week to make a decision or vote via their respective councils.
As of Friday, June 19, the following towns, cities and counties have implemented mandates, proclamations or strong recommendations of its residents to wear face masks: Avondale, Bisbee, Casa Grande, Carefree, Chandler, El Mirage, Eloy, Flagstaff, Gilbert, Glendale, Guadalupe, Kingman, Lake Havasu, Maricopa, Mesa, Parker, Paradise Valley, Payson, Peoria, Phoenix, San Luis, Scottsdale, Somerton, Sun City, Surprise, Tempe, Tolleson, Tucson and Yuma.
Decision pending — As of Saturday, Buckeye, Coolidge, Globe and Goodyear, Sedona and La Paz and Pinal counties had not announced a decision on the matter but indicated that meetings were scheduled early next week.
No requirement/mandate to wear masks in public — Apache Junction, Cave Creek Cottonwood, Chino Valley, Prescott, Prescott Valley, Queen Creek and Sierra Vista.
Note: This information will be updated as it becomes available. It is expected to change quickly in the week of June 22-26. Again, it is unclear to what extent municipalities will enforce the order.