HOLBROOK — As of July 24, there have been 5,028 COVID-19 cases in Navajo County. Alongside IHS providers, Little Colorado Medical Center and Summit Healthcare have provided care to residents in need. Below is an update from these hospital systems regarding their current capacity and capabilities, as well as an update from the Navajo County Public Health District.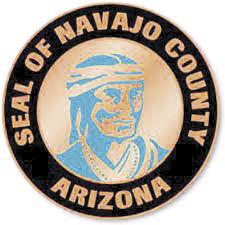 Little Colorado Medical Center COVID-19 Care Update
LCMC continues to see increased volumes of COVID patients in our Emergency Department, Hospital, and Clinic. Over the past six days, LCMC administered 376 tests, 14 of which were positive. At present, LCMC is caring for 8 inpatients and 3 COVID-positive patients. LCMC continues to closely monitor its supplies, with particular focus on surgical gowns and surgical masks.
Also during the past week, Thomas Greenwood M.D., LCMC's Chief of Staff, met with the Winslow School Board and also with local teachers to provide COVID-related information on safely resuming school-educational activities for Winslow children.
With the dedication and expertise of its physicians, nurses, care and support teams, LCMC continues to serve our community safely and effectively.
Summit Healthcare COVID-19 Care Update
To date, Summit Healthcare facilities have completed over 4,000 COVID-19 tests. Summit Healthcare has experienced a surge of inpatient hospitalizations for both COVID and non-COVID care needs. Summit's inpatient bed availability on Medical/Surgical and ICU units is 90 including currently open surge beds. As of July 24, 2020, the total number of inpatients in Medical/Surgical and ICU beds at Summit Healthcare is 66 with 26 of them being COVID-19 positive or suspected patients.
Navajo County Public Health District COVID-19 Care Update
The risk of exposure to COVID remains extremely high, and it is widespread throughout Arizona and Navajo County. While our numbers over the past couple of days have been trending downward, we understand there is a backlog of pending tests so it is possible that our daily number of new cases could increase as more tests are processed at the various laboratories.
As the Public Health Nurses perform Disease Investigations, we are still finding too many people who are going to work even when they don't feel well. Please stay home if you are sick. Do your part to slow the spread and avoid potentially passing it on to others who may have a severe reaction:
• Wearing a face covering when in public
• Staying home if you are sick
• Washing your hands frequently
Let's all do our part and help slow the spread.