ARIZONA — Congressman Tom O'Halleran says public schools don't have the resources they need to safely reopen in mid August – but hopes a bipartisan effort will provide billions in additional funding in the next few weeks.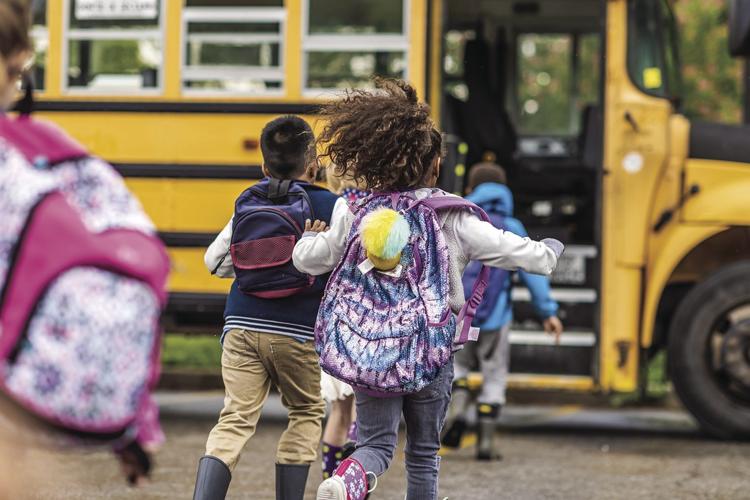 O'Halleran's district includes most of Apache and Navajo Counties. "I think most school officials will tell you they're not ready. They don't have enough money to do everything they need to do," he said.
He noted that Congress has passed the HEROES Act, with an additional $95 billion for schools as well as an $85 billion infrastructure bill, which could include things like improved ventilation systems for school buildings. Both bills have stalled in the Senate. However, O'Halleran says he's hopeful that negotiations in the US Senate will result in a bipartisan bill that will provide schools with the resources they need to reopen.
"We need to move as fast as possible. I have the highest hope a bipartisan approach will work. We need to find common ground as we found common ground to help business. We've spent more than $3 trillion so far and to not follow through and waste all that makes no sense. We've had about 26,000 emails and letters in the past two months. A lot of people are concerned and they have a perfect right to be concerned."
The effort to safely reopen schools has risen to the top of the list of pandemic priorities, with schools statewide ordered to resume in-person classes starting on Aug. 17. Many districts are also wrestling with whether to offer distance-learning classes as well.
US Secretary of Education Betsy DeVoss – who visited Arizona last week – said schools must open and that distance learning isn't an adequate substitute. She said if public schools can't provide a safe environment, the federal government should fund private schools and home schooling instead. She said the federal government may cut off funding to schools who don't offer regular, in-person classes this fall.
However, epidemiologists say safe reopening of schools depends on two things.
First, is the spread of the virus in the surrounding community under control?
Second, can schools provide enough tests to quickly detect infections and enough masks and protective gear to prevent infections from spreading?
Alas, Arizona in general, and Apache and Navajo counties in particular, haven't come close to meeting either of those criteria.
For starters, the virus is widespread and still spreading.
For weeks, Apache and Navajo Counties have been suffering some of the highest per-capita infection rates in the country and Arizona has seen cases soar nine-fold since the governor modified his stay-at-home order on May 15..
Fortunately, there's one slender sliver of good news on that front. The relentless rise in new cases may have eased in the past two weeks. On national databases, Arizona has moved from "rapidly rising" to "staying about the same." Florida, Texas and even once-safe rural states like Idaho have now surged ahead of Arizona.
Moreover, both Navajo and Apache counties have recorded a decrease in the rate of new infections in the past two weeks. Navajo County has documented 4,500 cases and 1,436 deaths, which works out to an infection rate of 4,000 per 100,000 and a death rate of 129 per 100,000. Apache County has recorded 2,644 cases and 105 deaths, a death rate of 146 per 100,000 and an infection rate of 3,682 per 100,000. That's about twice the statewide infection rate and three times the statewide death rate.
However, the rate of increase on both measurements has decreased in the past two weeks, while most counties have continued to rise or level off.
So how do we determine whether the spread has slowed enough to open schools?
Fortunately, epidemiologists have come up with one rough benchmark, based on the safe and successful reopening of schools in other countries.
The experts say schools should hold off opening as long as more than 5 percent of the COVID-19 tests come back positive.
That's still a fuzzy standard, since it depends in part on who you're testing. If you're only testing people with symptoms, a high percentage will test positive. That's' because somewhere between 30 and 50 percent of people infected will never develop symptoms and so won't show up for testing based on symptoms. For months, Arizona restricted testing to people with symptoms.
So how do we fare when it comes to positive tests?
Statewide in the past week, 14 percent of the swab tests to detect an active infection have come back positive. That's one of the highest percentages in the country and a possible indication the virus is still spreading.
In Navajo County, about 15 percent of the tests have come back positive. In Apache County, about 12 percent have come back positive.
Back in April, the state's positive test rate was on the decline – despite the continuing rise in deaths and new cases. Gov. Ducey cited that decline as the reason to modify the stay at home order. The percentage of positive tests has risen sharply since then.
In the ensuing month, Arizona's positive test rate rose to 27 percent – the worst in the nation. Florida's rate was at 19 percent positive and Texas was 14 percent. By contrast, New York's rate had declined to just 1.1 percent.
Only about five states currently meet that positive-test percentage criteria for re-opening schools – especially when it comes to protecting teachers and high school students. Research shows elementary school students are less likely to get infected and much less likely to develop serious symptoms. High school students face a much greater risk, although not as great as their teachers, their parents or their grandparents.
State health officials hope the rapid spread of the virus after the economy partially reopened may finally be starting to slow. That means it's possible the state's percentage of positive tests may subside before the state-ordered restart of in-person classes on Aug. 17. However, many educators hope Gov. Ducey will put off the mandatory start of classes for another month or more. One statewide survey found 80 percent of teachers say they want to get back into the classroom, but don't think it's safe yet.
But that brings us to the second problem – performing enough tests to quickly detect an infection on campus.
One national database shows Arizona has one of the lowest per-capita test rates in the country. Even when you can get a test, people routinely wait for a week or two for the results. That makes the test close to useless if you're trying to stop a potentially infected person from creating a cluster of cases in someplace like a classroom with 30 students all sharing the same air.
The COVID Tracking Project estimates that the US is doing an average of 634,000 tests per day, but would need to do 1.6 million tests per day to adequately identify new cases and their potentially infected close contacts. That estimate's based on studies done at the Harvard Global Health Institute.
Nationally, we're testing 193 people per 100,000 people – about 39 percent of the targeted number of tests, according to a July 10 snapshot of the data. About 8 percent of those tests were coming back positive.
Arizona's numbers looked much worse. We were doing 181 tests per 100,000, about 10 percent of the target rate, based on confirmed cases. The lack of sufficient testing was reflected in the 27 percent positive rate for tests during that week in July.
The Harvard researchers said each state should have enough tests to check everyone with flu-like symptoms, plus 10 close contacts for each positive test. Only about 18 states are at least close to the recommended level of testing, by that criteria.
Public school advocates nationally have appealed for more resources to enable schools to safely reopen. That includes money to add teachers to reduce class sizes, more money for cleaning, more money for testing and a host of other resources. The CARES Act included about $13 billion for schools, but only a portion of that money has so far been distributed and falls far short of the estimated need.
O'Halleran said that both the House and the Senate need to make an additional rescue package for schools a top priority.
O'Halleran concluded, "I don't understand magical thinking that says, it's just going to go away. It's not going to go away. We have to give the schools the resources they need for an extended period – we can't have them open and close and open and close. We have to stop making political decisions and start making decisions based on what the experts are telling us."
He said epidemiologists warned Congress months ago that schools would need far more resources to operate safely in the face of the pandemic. He said he worked on a bipartisan Congressional group who dubbed themselves the "problem solvers" who were determined to address the problems schools would face.
"It's a closed environment, inside the building for the most part. Those are the areas where we've had the most problems. We talked about all this in April. Now here we are back in the middle of July and we don't have enough testing, we don't do enough contact tracking and we don't have the amount of protective gear we need. "As the CDC said yesterday, it's not going away in August, it's not going away in September – and when we get to the late fall and early winter, kids will get hit by influenza. We need to move as fast as possible," O'Halleran concluded.