ARIZONA — It's gonna get worse.
But with a little luck, it might not last.
That's the picture emerging from economic projections for Arizona – short term and long term.
Unfortunately, rural Arizona will likely suffer more and longer than urban areas – based on economic downturns in the past. But with the businesses reopening and crowds already materializing in Payson, Show Low, Pinetop and other rural get-away spots – some economists hope for at least a partial recovery by year's end.
In April, Arizona's unemployment rate jumped to a staggering 15 percent – far higher than the worst period of the 2008 Great Recession. The financial forecasting site Moneygeek.com put the true rate of unemployment in Arizona at 19 percent in April, when adjusted for workers who have simply given up looking. Workforce participation fell to a record low 51 percent.
Fortunately, 80 percent of those filing new claims said they believe they'll go back to their old jobs when the economy opens up.
MoneyGeek forecasters predict a peak Arizona unemployment rate of 28 percent – with job losses continuing to pile up in May. That means a million people out of work, up from 675,000 now. Before the pandemic hit, only 158,000 Arizona residents were drawing unemployment. At the low point of the 2008 Great Recession, some 345,000 Arizonans were looking for work.
The jobless picture in places like Gila, Apache and Navajo counties are surely worse – but we don't have hard numbers yet.
The April statewide jobless numbers did not include a breakdown by county – which always lags a month behind in the official figures. However, in March the state's rate was 5.5 percent and Gila County's rate was 6.5 percent.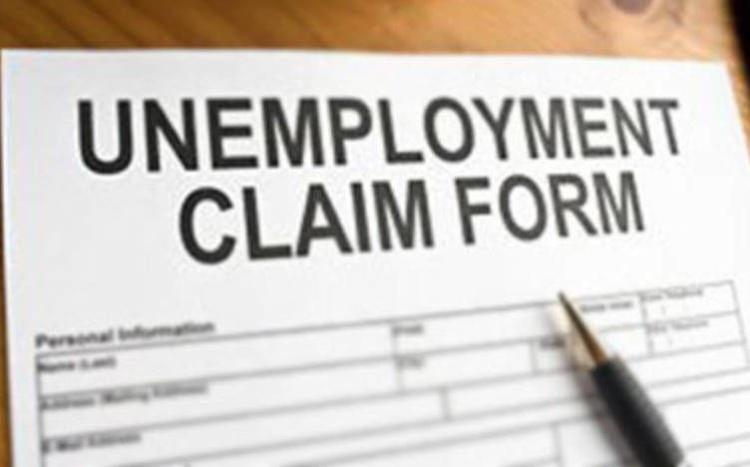 Apache and Navajo counties had far higher rates. Navajo County's rate was 9.1 percent – nearly double the state average. Apache County's rate was 12.2 percent. The only county with a higher rate remained Yuma, at 15 percent even before the full impact of the pandemic hit home.
If that ratio holds, the true rate in Navajo and Apache counties could already be 25 percent or more. The Navajo and Apache reservations often suffer a 50 percent unemployment rate, driving up the county rates. The Navajo Reservation has been hard hit by the virus, which could produce a disastrously high rate once the local figures come in. Even before the pandemic hit, the closure of the Navajo Generation Station and the Peabody Coal Mine had battered the job supply in Navajo and Apache counties.
In just six weeks, some 500,000 Arizonans have filed first-time claims for unemployment. This doesn't include people working fewer than 30 hours a week. Even before the pandemic, the US Bureau of Labor Statistics reported 115,000 Arizonans wanted full-time work but could find only part-time jobs.
The state is fielding about 25,000 calls a week from people seeking information about unemployment – including the $600-a-week supplemental benefit included in the federal CARES Act. Part-time workers and the self-employed could qualify for those supplemental benefits. However, few have received benefits because the state had to hire an outside contractor to handle new claims from people not covered by the normal state unemployment system.
In April, some 21 million people lost their jobs nationally – at least temporarily. That dwarfs the 8.7 million jobs lost in the last recession. The national unemployment rate is at least 14.7 million, but may actually be 20 percent — compared to at about 10 percent in the depths of the 2008 recession. The shutdown affected almost every sector of the economy, especially leisure and hospitality – which shed 7.6 million jobs. Normally, a drop in travel and leisure jobs would hit Rim Country and the White Mountains hard, but the big weekend crowds right through the lockdown offers hope local sales receipts might not mirror the national trend.
Nationally, construction lost a million jobs, manufacturing 1.2 million, retail 2.1 million, business and professional services 1.3 million and education and health 2.5 million.
Fortunately, about 80 percent of the people filing new claims said they expect to return to their jobs in coming months. Economists from Arizona State University recently offered a jobs forecast for the next nine months that predicted a V-shaped recovery – with the unemployment rate back down to 5.5 percent.
One national study by ADP Research Institute, the University of Chicago and the Federal Reserve found low-wage workers have suffered the lions share of the job losses, with little ability to work at home and employers who resorted quickly to layoffs rather than keeping people on payroll.
On the other hand, some evidence suggests the flood of job losses may at least have slowed in May. Daily surveys by Civis Analytics suggests that while women and workers earning more than $100,000 saw a continued rise in job loss in May, losses slowed for men and people making less than $50,000. Nonetheless, the low-income workers suffered three times the job loss rate as upper income workers.
Part-time workers have also suffered disproportionately. Some 25 percent have lost their jobs since March 1 compared to about 10 percent of full-time workers, according to the job-tracker report.
The duration of the downturn will depend on a host of still unknown factors.
For starters, no one knows whether cases will again surge as states loosen social distancing restrictions. Arizona this week went to a phase one easing, allowing most businesses to reopen – with an admonition to clean frequently, avoid groups of more than 10 and the use of social distancing measures. If the state avoids a surge in new cases for two weeks, the restriction will ease once again – this time allowing groups of 50.
However, a fresh surge in cases could upend those plans. Nations like South Korea contained the initial spread of the virus with tough quarantine, testing and contact tracing. They have already reopened their economies. In most instances, cases have again spiked, often driven by people coming from outside. Most of those countries have more extensive testing and contract-tracing infrastructure than the US. Health experts worry the US won't have the capacity to choke off a new surge once economies reopen.
The speed of the recovery could rely on other factors as well, including how many small businesses never recover from the extended shutdown, the loss of key employees, the slow arrival of federal aid and other factors. A Society for Human Resource Management survey concluded that half of small business owners expect to be out of business within six months.
The massive disruption of supply chains could also slow business recovery – both locally and nationally.
Moreover, consumers may remain cautious. Many may continue to avoid mixing freely in restaurants, bars, salons and stores. Others may have changed their habits, cooking at home, streaming videos and working at home.
Moreover, economists also warn that government may lag when it comes to a recovery. During the Great Recession, Arizona's state government's revenue dropped by a third and lawmakers responded with the deepest cuts in education in the nation. A decade later, the state had still not fully restored those cuts. The federal budget deficit has already tripled as result of relief efforts and the overall deficit has shattered all records. This may result in ongoing cuts in government spending once the crisis passes, which could operate as a drag on the recovery.