WHITE MOUNTAINS – With all the focus on COVID-19 this year, Earth Day (April 22) and Arbor Day (April 24), like so many things, went by barely noticed.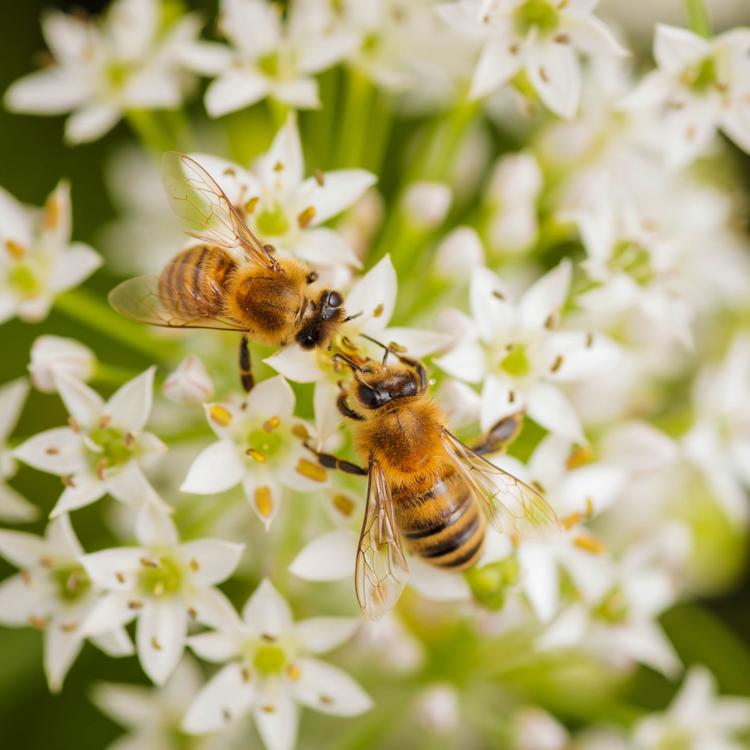 But on May 20, National Bee Day, perhaps we can wrap all three of these events into one so we do not forget why they were established in the first place, the White Mountain Beekeepers hold a Bee Informed meeting the second Wednesday of each month at 10 a.m. at the White Mountain Nature Center (WMNC), a great place to begin.
According to the United States Department of Agriculture (USDA), "bees of all sorts pollinate approximately 75 percent of the fruits, nuts and vegetables grown in the United States, and one out of every four bites of food people take is courtesy of bee pollination."
Dennis Chandler of Snowflake is one of the Mountain's beekeepers, and he has a background that gives him credence to having chosen beekeeping as his business/hobby.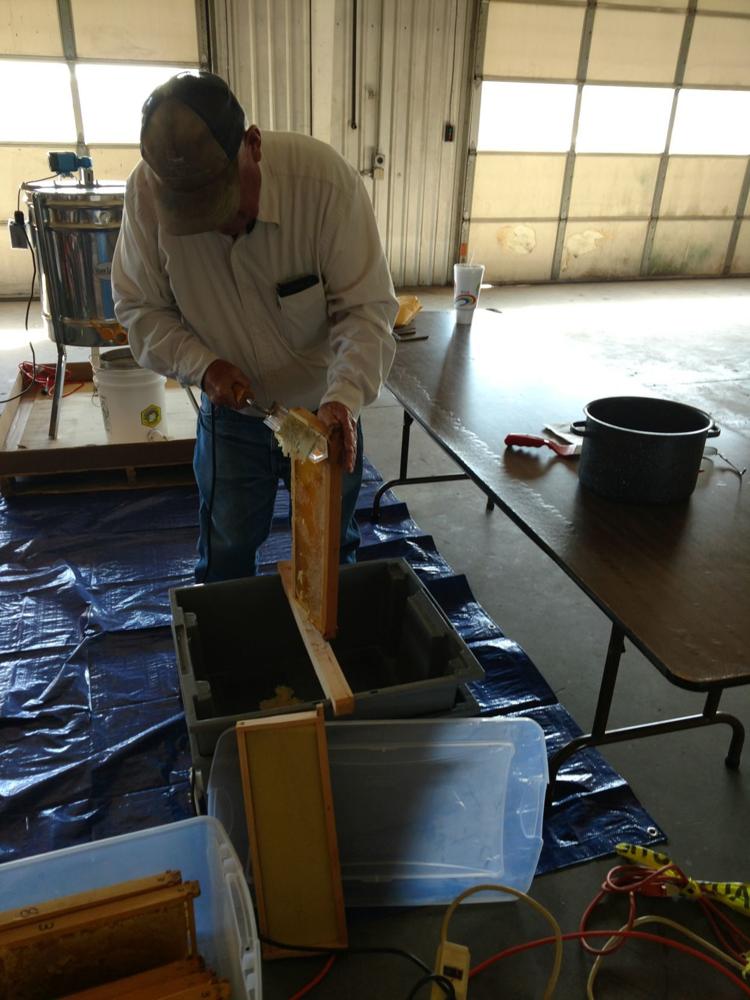 Chandler grew up on a Kansas farm and became a farmer himself. He left that occupation for a while and served in the National Guard, and then headed back to school and got a degree in agronomy, a branch of agriculture dealing with field-crop production and soil management. After graduation he worked as a county extension agent in Utah and later in Kansas. His final job was as district conservationist with the USDA in Holbrook, where he retired in 2016.
Chandler's business/hobby is Sweet DAC's Apiary, LLC. He began looking into beekeeping at the suggestion of a friend he visited in Logan, Utah in 2015. The friend has two hives.
Investing in a copy of "Beekeeping for Dummies," was Chandler's first step. After deciding he would give it a try, because beeline is more than just the name of a route traveled quickly, Chandler checked to see if there was any objection from his neighbors. One neighbor was deathly afraid of bees so he searched out a location that would not disturb anyone.
Chandler soon discovered two things – beekeeping is a hobby for someone with patience and it is not an inexpensive venture.
"It is trial and error," explained Chandler, "and it is addictive."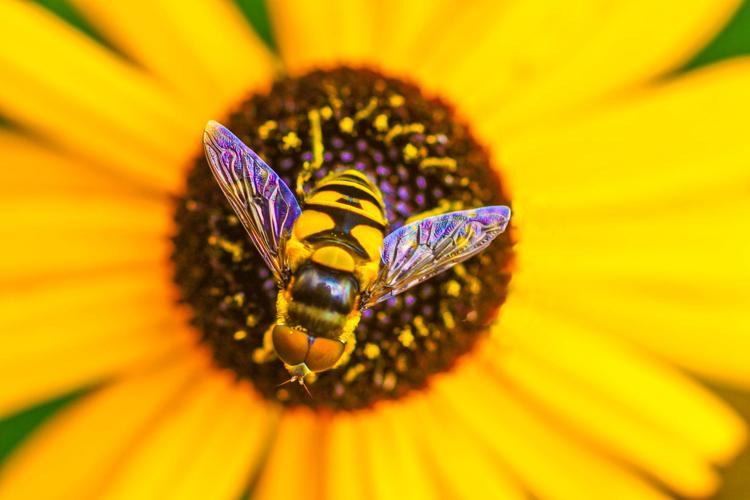 He suggests that you start with two hives so you can compare them to ensure they are working right.
In 2016 Chandler had his hives ready. He ordered his bees online from CAL Ranch and when he went to pick them up in April, he had bees, but they were all dead. It was discovered that the plane that transported the bees had been fumigated and that was the cause of their demise.
Chandler got online again and ordered bees from Mississippi overnight, parcel post. He picked them up from the post office the next morning, ready to go.
Costs vary with hives as well as the size of the packages. Chandler says a queen can run anywhere from $25 to $40 plus shipping costs – which is overnight – and around $90 for the shipping. The initial investment for beekeeping is for a hive, protective clothing, a smoker and a hive tool.
Chandler suggests a beginner buy a five frame nuc, rather than a package the first year. A nuc is an established colony and already has a queen, two frames of pollen and honey. With a package, the bees have to start making comb before the queen can start making brood.
As far as packages go, the Farmer's Almanac says that new bees vary depending on the size of the package but generally run from $125 to $150, with a single hive costing around $150 and protective clothing and gear around $160. Costs vary depending on where you make your purchase.
Chandler's first year was not productive, nor was the second. But last year, after his wife Susan told him to tell the bees to 'produce honey or else,'" the bees gave him seven gallons. There is even a little of that honey left at WMNC which sells for about $1 per ounce.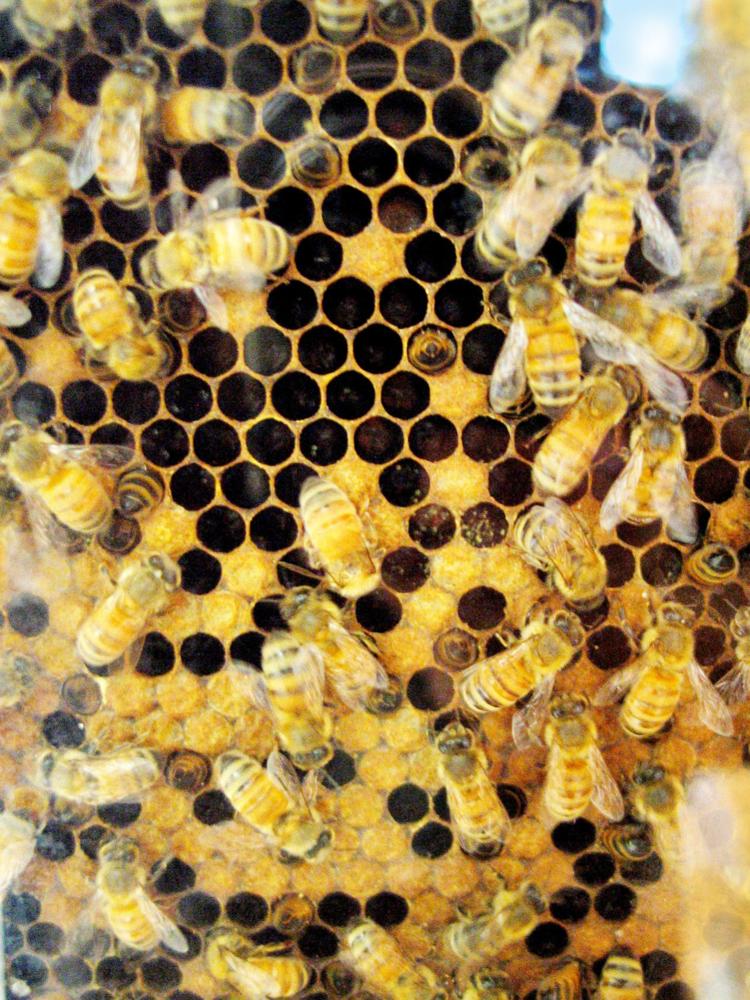 Bees hibernate in the winter and if it is a good winter and a good spring they do well, but if it is dry, they need food. The biggest thing is feeding them sugar water in the summer and doing splits of the hives.
When the hives die, Chandler said you wonder if it was a bad split or a cold split?
He has had a couple of hives die, but has also successfully split hives. Then, he got queens out of California and Texas and got them into the split hives.
Chandler advises that even in working hives some can have a disposition disorder. There can be some Africanized bees.
"When you have a hive and it swarms and the old queen goes out and the virgin queen goes in, a key factor is to make sure she is marked on the thorax with the code color which changes every five years. It helps the beekeeper to know the age of the queen and which one she is."
Even if you do everything right, Chandler says you can lose bees.
"They can just disappear," said Chandler. "It is called colony collapse disorder. They just leave and we do not know why. The hives have honey and are heavy, but one of the things about bees is that you can have the hives, but bees will do what they want to do."
He said that last year with the bees they placed at WMNC, he marked last year's queen with green and they put her right in the front where everyone could see her. They were able to leave one hive at the Bittorf Building on the south side of the building where it is warmer and that worked extremely well. They still have work to do on the observation hive and plan to section off enough room to have two hives with three compartments.
Last year with a grant WMNC received they were able to get an extractor to extract honey from the hives. They were able to demonstrate it for the public at the Oct. 2 event for the public. Those who attended were able to taste the honey. That event included the White Mountain Community Garden group and other vendors that paralleled with the bee education.
Bee populations have dwindled around the world. Bees are a sign of a healthy eco-system so if the bee population fails, agriculture around the world suffers.
Chandler says cities and towns need to get rid of Chinese Elms and start planting flowering trees.
The Bee Informed meetings offer educational opportunities for the community to learn about the importance of pollinators. Bees, birds and butterflies are all important as pollinators, along with pesticide-free bee gardens and nest boxes. And, dandelions, are also important for the bee population.
Chandler would also like to see the beekeepers on the Mountain come together so they can share information with one another and perhaps get more people involved as beekeepers. This is the time of year that swarms are discovered in houses and barns and people are looking for the beekeepers who can safely assist them in removing the swarm.
The Facebook page for White Mountain Beekeepers is its name. Chandler's Sweet DAC's Apiary can be reached at 928 457-8651.