Sen. Allen waging a 'philosophical battle'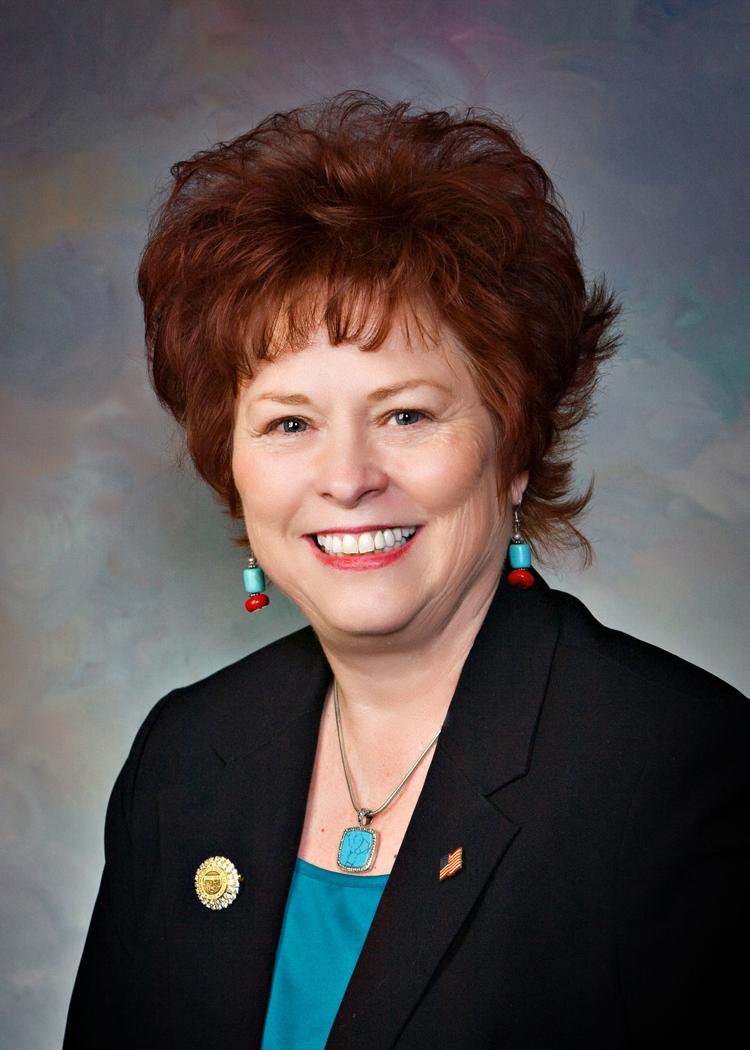 NAVAJO COUNTY — The state senate race in Rim Country and the White Mountains is already heating up with the eruption of charges of racially-tinged rhetoric and misleading statements. The dustup involves the District 6 Senate seat, currently held by Sen. Sylvia Allen.
The first controversy involves remarks made by Sen. Allen about the changing demographics of Arizona both in Payson and during a speech in Phoenix citing statistics that the average age of Hispanics in Arizona is 27 compared to an average age of 44 for whites. She commented that "We are not replacing ourselves. You're going to see so many changes coming it will make your head spin."
Democratic opponent retired Army Col. Felica French decried Allen's comments as "nativist" and "divisive."
The Phoenix New Times released an audio recording of another speech she delivered in which she remarked that demographic changes will make the US "look like South American countries very quickly." (https://www.phoenixnewtimes.com/news/arizona-state-senator-fears-decline-of-white-birth-rate-11333367)
She based both speeches in part on demographics research by Dr. James Johnson, a business professor at the University of North Carolina. He has studied population growth in the south, interracial marriage trends, declining economic prospects for men, a rise in children living with grandparents and increased immigration and what he calls the "browning of America." However, he has argued that the changing demographics of the nation will actually give the US an entry to global markets.
Sen. Allen said the nation must control immigration. "We can't provide that when people are just flooding us and flooding us and flooding us and overwhelming us so we don't have time to teach them the principles of our country any more than we're teaching our children today," according to the New Times audio recording of the meeting.
French blasted those comments saying "I firmly believe that diversity is one of our country's enduring strengths. I am proud to have served more than three decades with countless immigrants in the US military and to have had a grandmother who immigrated from Mexico. I have traveled from one end of the district to the other, knocking on hundreds of doors. What I see are people of all backgrounds working side by side, to make this corner of Arizona a better place to raise their families. The fear and divisiveness Senator Allen is spreading does not align with the values of LD6."
Sen. Allen responded to French's comments via email, saying, "Obviously, Ms. French did not listen to my talk. She is just regurgitating what "The New Times" calculated interpretation reported. Diversity is not the issue, racism is not the issue, but socialism is the issue I was addressing. We owe it to those who have come here for a better life to understand the formula for the reason America has succeeded in giving millions the blessings we enjoy each day. If we do not teach them why America is different and instead embrace those governing principles that Ms. French and her party espouse, we will implode upon ourselves like Venezuela."
The Arizona Education Association has also criticized Allen's comments, and called for her removal from the chairmanship of the Senate Education Committee.
"Arizona students deserve a chair of the Arizona State Senate Education Committee who recognizes and celebrates diversity, not one who uses children to spread fear and intolerance. Senator Allen's statements diminish our confidence that she can bring an unbiased eye to politics that impact all of Arizona's children. Therefore, I am asking for Arizona State Senate President Karen Fann (R-1) to remove Senator Allen as chair of the Education Committee. Elected leaders who are elevated to key roles in our state must represent everyone and strive to be inclusive of all voices. We embrace our differences as a value in Arizona. Senator Allen has disqualified herself and we ask for her immediate removal," said AEA President Joe Thomas in a written statement to the press.
Meanwhile, another brushfire has erupted in the race – this one stoked by remarks by Wendy Rogers, also running in the Republican primary against both Allen and Rep. Bob Thorpe, who was term-limited out of his house seat and is now seeking to move to the senate.
The Republican Party touched off this argument on July 24 when it put in its newsletter a claim that while campaigning in the district Rogers told people that neither Thorpe nor Allen were running, allegedly to get them to sign her nominating petitions. You can only sign one nominating petition in a given race.
The "alert" said "numerous reports from Navajo County have been received and confirmed by affidavit that candidate Wendy Rogers has been in Snowflake and Taylor going door-to-door asking registered voters to sign her petition. During this process, Rogers has told people that she is the only candidate running in 2020 for the LD6 state senate … Rogers is fraudulently obtaining registered voter signature."
The notice went on to accuse Rogers of "smearing" and "lying" about candidates in past congressional races, including Pinal County Sheriff Paul Babeu and State Sen. Steve Smith. The notice said Smith's former employer is suing Rogers for defamation.
Roger's campaign maintained the "alert" was written by political operatives "who appear to be very upset by Wendy's primary win last cycle and who appear to stop at nothing to take Wendy out."
The campaign denied Rogers lied about other candidates in the senate race. "Wendy didn't know it was her job to promote other candidates when talking to voters. If asked who she is running against, she tells them every time. We find it bizarre that it is Wendy's job to promote other candidates. If the other two people in this primary race are promoting Wendy, then great! But not recommended. We respectfully ask that you to denounce the statement and correct the record that it is completely false and unsubstantiated. It is a complete smear job by some desperate people who are too afraid to put their name on it," wrote Spence Rogers.
A retired Army colonel, Rogers is a fifth-generation military officer and one of the first women to earn her pilot's wings. She flew transport jets and served as an instructor pilot. She retired in 1996 to start her own home inspection business. She holds degrees in social work as well as national security studies. She has been development director of a charter school, a foster parent and a substitute teacher, according to her website. She won the 1st Congressional District Republican primary in 2018, but lost to Democrat Tom O'Halleran. In 2016, she lost a primary battle in the same district against Paul Babeu, who O'Halleran then defeated.
The Roger's campaign was reacting to an unsigned e-mail alert that went to Republicans.
The Independent also received the alert in an email from Dwight Kadar. The email listed contact information for the Republican County Chairs for all four counties in the district.
During her recent appearance in Payson, Sen. Allen said she decided to run again to make sure the Republican Party doesn't lose the seat – since she considered Thorpe the weaker candidate. Felica French nearly beat him when she ran for a House seat in 2018.
The state's voter-approved term limits often prompt House and Senate incumbents to periodically change seats — with term-limited senators running for the house and vice versa. Incumbent Rep. Brenda Barton in 2018 tried to convince Allen to switch seats, but failed. A challenge to Barton's nominating petition signatures forced her to drop out.
Peter Aleshire covers county government and other topics for the Independent. He is the former editor of the Payson Roundup. Reach him at paleshire@payson.com