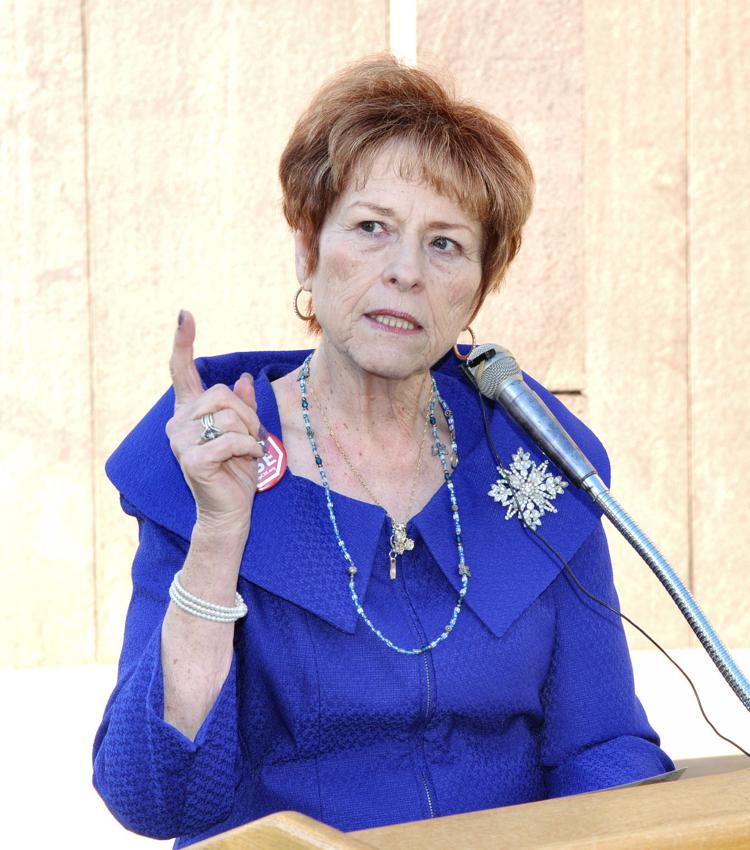 ARIZONA — A a controversial bill to limit sex education classes proposed by Sen. Sylvia Allen (R-Snowflake) this week was pulled — at least for now.
The bill would have not only continued the current stress on abstinence-only sex education, but added new components trying to convince teens to 'return to abstinence" if they had become sexually active.
SB 1082 would also have prohibited any sex education before the seventh grade while stressing "sexual risk avoidance rather than sexual risk reduction."
Senate President Karen Fann pulled the bill on Tuesday, saying it needed work. It's unclear whether Sen. Allen will at some point reintroduce the bill. Fann said lawmakers hope for a quick session in an election year, which would mean avoiding divisive bills prior to the August primary.
Sen. Allen accused Senate leaders of cowardice for trying to avoid controversy in an election year, according to a report by Capital News Service. She then went ahead and took testimony before the Education Committee from parents unhappy with the current law — while other groups demonstrated outside the capital.
The bill spurred a strong reaction from an array of groups, some of them citing the state's high teen birth and sexual disease rates.
Research shows that abstinence-only programs might increase teen birth rates and sexually transmitted disease rates. Sen. Allen's district includes Gila, Apache and Navajo counties, with among the highest rates of teen pregnancy and teen sexually transmitted disease in the state.
Current law requires parental permission before students attend any kind of sex education class. The restrictions on sex education programs (opt-in)have sharply limited those programs throughout the state. Allen has previously said she grew concerned about sex education when the state school board briefly considered expanding the existing curriculum, with materials Allen said bordered on the pornographic.
The teen birthrate in the US in 2017 was 24.7 per 1,000 girls (ages 15-19). That compares to an Arizona teen birthrate of 30 per 1,000. Gila County had the highest teen birthrate in the state at 55 per 1,000 girls. Navajo County was close behind at 49 per 1,000 and Apache County came in at 41 per 1,000, both far higher than the state or national average.
Allen's proposed tightening of restrictions on sex education drew mixed reviews, dimming its prospects for passage.
Sen. Victoria Steele (D-Tucson) has proposed a bill that would require parents to opt out of sex education classes for their children in any grade, replacing the current law that requires parent permission to enroll a student in such a class. Republicans control both Houses and last year almost no Democratic-sponsored bills made it out of committee – much less to the floor of either house.
Allen's bill spurred quick criticism from some groups. The reaction prompted her to put out a statement saying she would remove language that referred to homosexuality.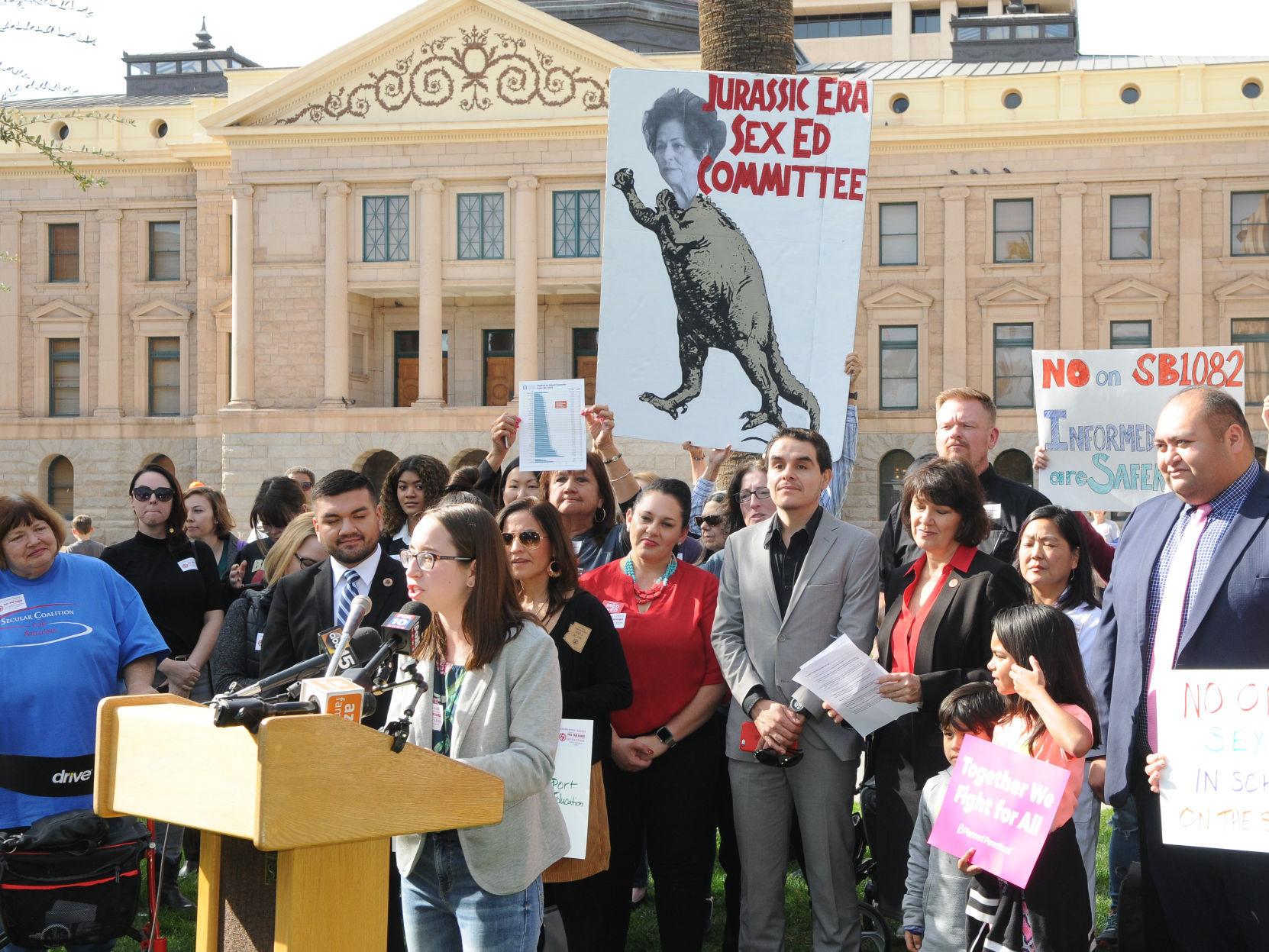 ProgressNow Arizona, a progressive advocacy group, put out a release opposing SB 1082 because it "would purposefully make it too difficult for any school district to provide a safe and healthy form of sexual education. This bill is part of Sylvia Allen's agenda to distract voters from the GOP's failure to actually properly fund schools."
Debate has swirled around effective sex education programs for decades.
Public health officials warn that although sexual activity among teens has fallen in recent years, teen pregnancy and sexually transmitted disease and date rape, sexual coercion and sexual harassment remain serious problems.
The prevalence of sex education rose steadily starting with the threat of the AIDS epidemic in the 80s, but peaked in the late 1990s, according to a summary of the research published in the Journal of Adolescent Health and posted on the National Institutes of Health website. The former approach generally cautioned teens against sex, but also stressed the benefits of birth control and condoms in reducing both pregnancy and sexually transmitted diseases.
Starting in the late 1990s, many states and school districts shifted to an "abstinence only" approach – urging teens to avoid all sexual behavior before marriage.
A decade of research mostly concluded the abstinence-only approach may have increased teen pregnancy or sexually transmitted disease rates, without reducing teen sexual behavior, according to many studies cited in the journal article. Nonetheless, most federal funding supports abstinence-only approaches, which often exclude any discussion of birth control.
A national study by the Guttmacher Institute found that while 37 states require the provision of abstinence information, only 33 provide information about AIDS and only 13 provide information about contraception. Only 13 require "medically accurate" information.
The federal Centers for Disease Control found that high schools offer on average 6 hours of instruction of human sexuality, including less than four hours on sexually transmitted disease or teen pregnancy. About 90 percent require parental notification and allow parents to keep their students out of those classes.
According to the National Institute of Health a study that compared teen pregnancy rates in states with an "abstinence-only" curriculum to states with a comprehensive curriculum, which included information about birth control, sexual harassment, decision making, peer pressure and other issues found statistically higher birth teen birth rates in the "abstinence-only states."
Meanwhile, the evidence has grown that the biggest sexual problem facing teens remains date rape and sexual harassment.
One survey published on the National Institutes of Health web site concluded that girls in their teens are four times as likely to face sexual assault as older women, including date rape.
Peter Aleshire covers county government and other topics for the Independent. He is the former editor of the Payson Roundup. Reach him at paleshire@payson.com