ARIZONA — Arizona Corporation Commission Chairman Bob Burns has refused to put the issue of a biomass mandate on the December agenda, despite an impassioned plea by Commissioner Lea Marquez Peterson. 
Burns told the Independent he sees no point in revisiting the issue until the Forest Service gets responses to its "Request for proposals (RFP)" for a million acres worth of thinning projects. The contractors won't submit bids for the 20-year contracts until after the first of the year.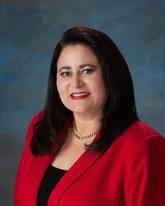 Even then, Burns said he still doesn't think ratepayers should have to subsidize forest thinning efforts through an ACC directive to the power companies to buy slightly more expensive power generated by burning biomass.

"If we mandate to burn biomass, then what does that do to the possibility of other people responding to the RFP? We need to keep our powder dry and let the RFP run its course and see if we get some viable options," said Burns.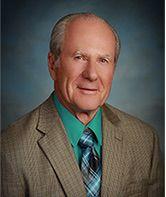 Experts have said only burning biomass to generate power offers an economical way in the short term to deal with millions of tons of wood slash from thinning projects. Burns said maybe one of the contractors will come up with another idea.
However, when pressed, Burns said he's not sure he would support a mandate even if it offered the only way to make a thinning project viable.
"My responsibility is to the ratepayers. I have a constitutional responsibility to make sure their costs are as low as possible," he said.
He suggested perhaps someone else – like the state or the Forest Service – could pick up the extra cost of generating electricity from burning biomass. Studies suggest burning biomass already costs less than burning coal, but a little more than solar, wind or natural gas. The cost of natural gas has plummeted due to a big increase in supply from fracking operations.
None of those costs include the economic benefits of reducing catastrophic fires and protecting watersheds.
4FRI thinning efforts have been largely stalled for the past decade by the knotty economic problem of the biomass – the slash, branches, saplings and downed trees that make up about half the material in need of removal – perhaps 30 to 60 tons of wood per acre.
Arizona Public Service did a study suggesting it would cost $70 to $100 million to convert a coal-burning unit of the Cholla Power plant to biomass. The plant could generate 60 megawatts of electricity annually, enough to absorb the biomass from roughly 50,000 acres of thinning projects every year. However, the average homeowner would pay $1 to $3 a month more than if APS generated the same amount of power from a natural gas plant or building a new solar generating facility.
The commission rejected a biomass mandate on a 3-2 vote, dashing the hopes of forest restoration advocates.
Peterson argued that the commission should take into account the huge additional savings to ratepayers of thinning the forest, which would dramatically reduce the chance a crown fire will destroy communities like Payson and Show Low or the power company transmission lines that run through the forest. Moreover, Valley ratepayers would suffer serious consequences if a crown fire caused subsequent erosion that would fill reservoirs with mud.
"There is a very real connection between power companies and forest fires," Peterson wrote in her request to reconsider the biomass decision.
She noted that fires started by downed power lines have caused billions of dollars of damage and killed scores of people in California. The resulting lawsuits bankrupted Pacific Gas and Electric, which now cuts off power to millions of people when high winds and dry conditions make it possible a downed power line will start another catastrophic fire. In 2017 and 2018, California wildfires inflicted $26 billion in damages.
Those fires also put 70 million tons of CO2 into the atmosphere. Burning the biomass in power plants would remove some 95 percent of the pollutants, benefiting human health and moderating climate change as well.
Peterson cited the Independent series that pointed out that 66 percent of the power lines the commission regulates pass through areas at high risk of a catastrophic wildfire.
She said a mandate from the commission would create a market for biomass crucial to the bids on the latest million acres worth of thinning projects.
Regional forester Cal Joyner has pointed to the "biomass bottleneck" as the key to thinning projects. A mandate would "dramatically accelerate the pace of forest restoration," he said.
Peterson concluded, "never before has this state had such an opportunity to address this issue. I hope we will not let it slip through our fingers."
Burns remained unmoved by the appeal, saying he won't put the issue back on the agenda until after the Forest Service RFP process plays out.
"I'm not ready to support it until someone picks up" the extra cost of generating electricity through burning biomass. "The bottom line is that I'm doing what I can to work with the requests of the commissioners and make sure their requests are honored. But because of the RFP, we need to let that run its course first."
Peter Aleshire covers county government and other topics for the Independent. He is the former editor of the Payson Roundup. Reach him at paleshire@payson.com