SHOW LOW – The Bagnal Fire is still slowly burning just a mile southwest of Show Low. But early last week, heavy smoke and the fire's unsettlingly cozy proximity to the city made many residents uncomfortable at best and fearful at worst.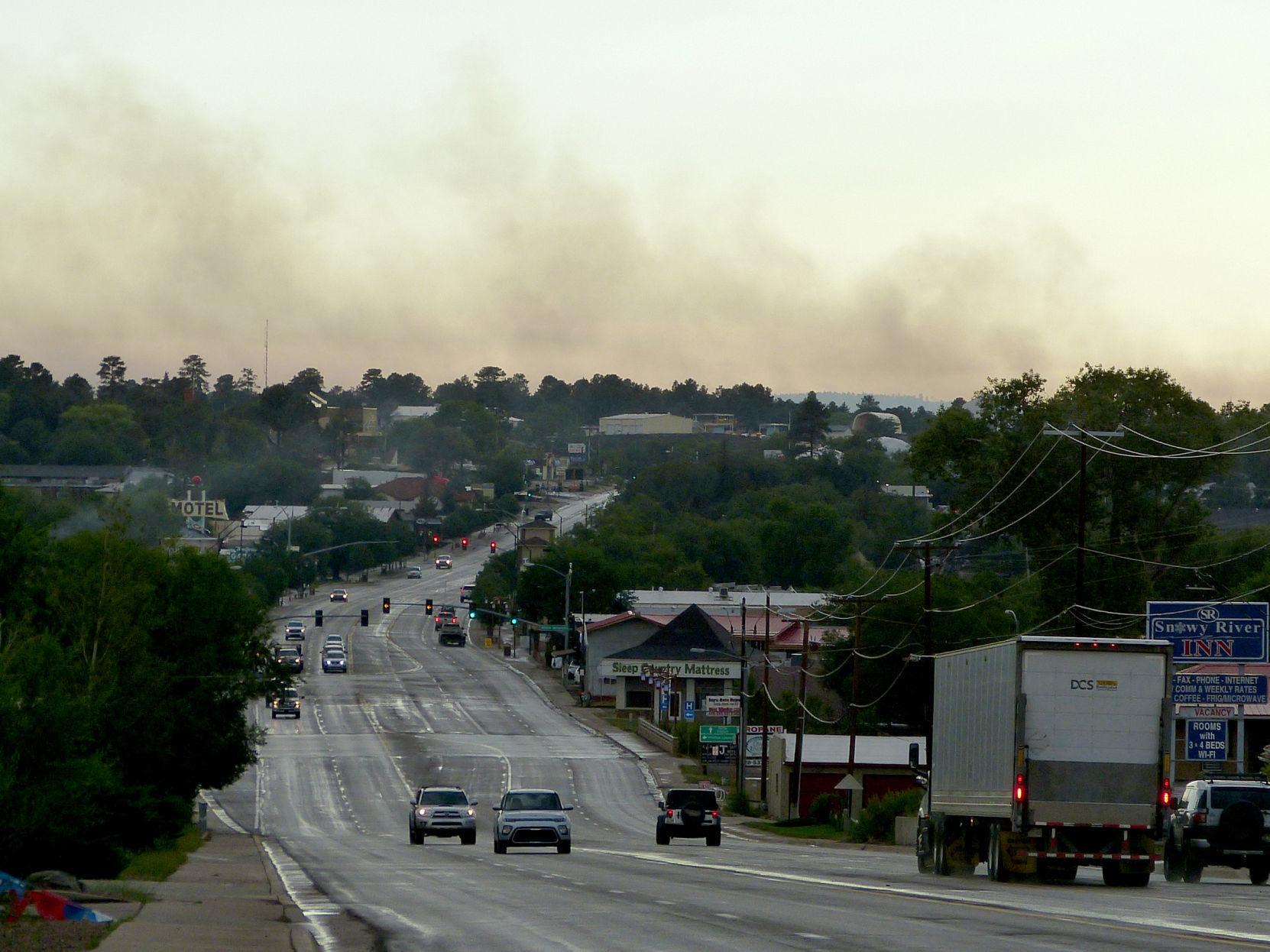 Discovered on Friday, July 26 in the Lakeside Ranger District, the Bagnal Fire brought residents of Show Low, Linden and surrounding communities a dreadful reminder of the historic Rodeo-Chedeski Fire of 2002 which burned over 468,000 acres in the settlements of Clay Springs, Linden and Pinedale and barely missed Show Low.
The Independent met with Lakeside Ranger District Fire Management Officer (FRO) Christoper Ruff on Friday, Aug. 2 to learn more about how the US Forest Service manages wildfire and prescribed fires following a barrage of resident and visitor phone calls about the lightning-caused Bagnal Fire.
"Every wildfire is managed," assures Ruff. "It is either managed for resource benefit which means it's low intensity and we can take the opportunity to reduce fuels, or it's managed for suppression like the Museum Fire in Flagstaff that posed an imminent threat to the public, firefighters and structures." Ruff also said there can be other wildfire management protocols that may offer a combination of benefits and strategies; each wildfire is analyzed individually.
Unfortunately, this particular wildfire was misunderstood from the start, said Forest Service personnel. However, the good news is that it provided an opportunity for the public to learn about Forest Service process, policy and protocol when it comes to wildfires. And, it may allow the Forest Service to provide more clarity about the manner in which a wildfire is being managed.
The Bagnal Fire was considered "fortuitous" by the Forest Service because fire ignited "in an area of the forest that we were already going to treat" in a future prescribed burn block.
Although seven press releases were issued between July 27-Aug. 5, it was never really clear to the public or the Independent that the wildfire was being managed for resource benefit which was to reduce fuels.
"We can do better in our future communications," promises Ruff. "In Forest Service language and in the prescribed fire arena, we use the term 'burn' and people associate that with 'prescribed fire' and not 'wildfire'. In retrospect I can understand how that can be misconstrued and we want to relate that better in press releases."
The press releases may have given mixed messages because the fire was described as having "slow and steady growth" without explaining to the community that the wildfire's growth was managed within a "preplanned perimeter." Also, references to precipitation "which has slowed the growth of the fire" added to the confusion because that left the feeling that, without rain, the wildfire could have become catastrophic.
"We determined early on that the Bagnal Fire wasn't a threat so we were able to manage it for resource benefit," says Ruff. "The first priority, again, is public safety and firefighters safety. If we couldn't handle that, then we would have called in as many resources as needed to overtly suppress the fire in as quick a time frame as possible."
"I was one hundred percent sure that we could maintain the fire within the perimeter of the boundary we had created," assures Ruff. "Again, we had and still have everything we need to hold this fire within the boundary which helped our decision to propagate the fire here. We have pre-determined areas for prescribed burns for several reasons," explains Ruff. "This area was high priority for treatment because it's adjacent to Show Low. It's basically a Wildland Urban Interface (WUI) area."
Reducing fuels protects the community
"We carefully weigh the benefits of treating any area to protect the towns, cities, private property and structures in the area," says Ruff. "The location of this wildfire allowed us to be proactive instead of reactive."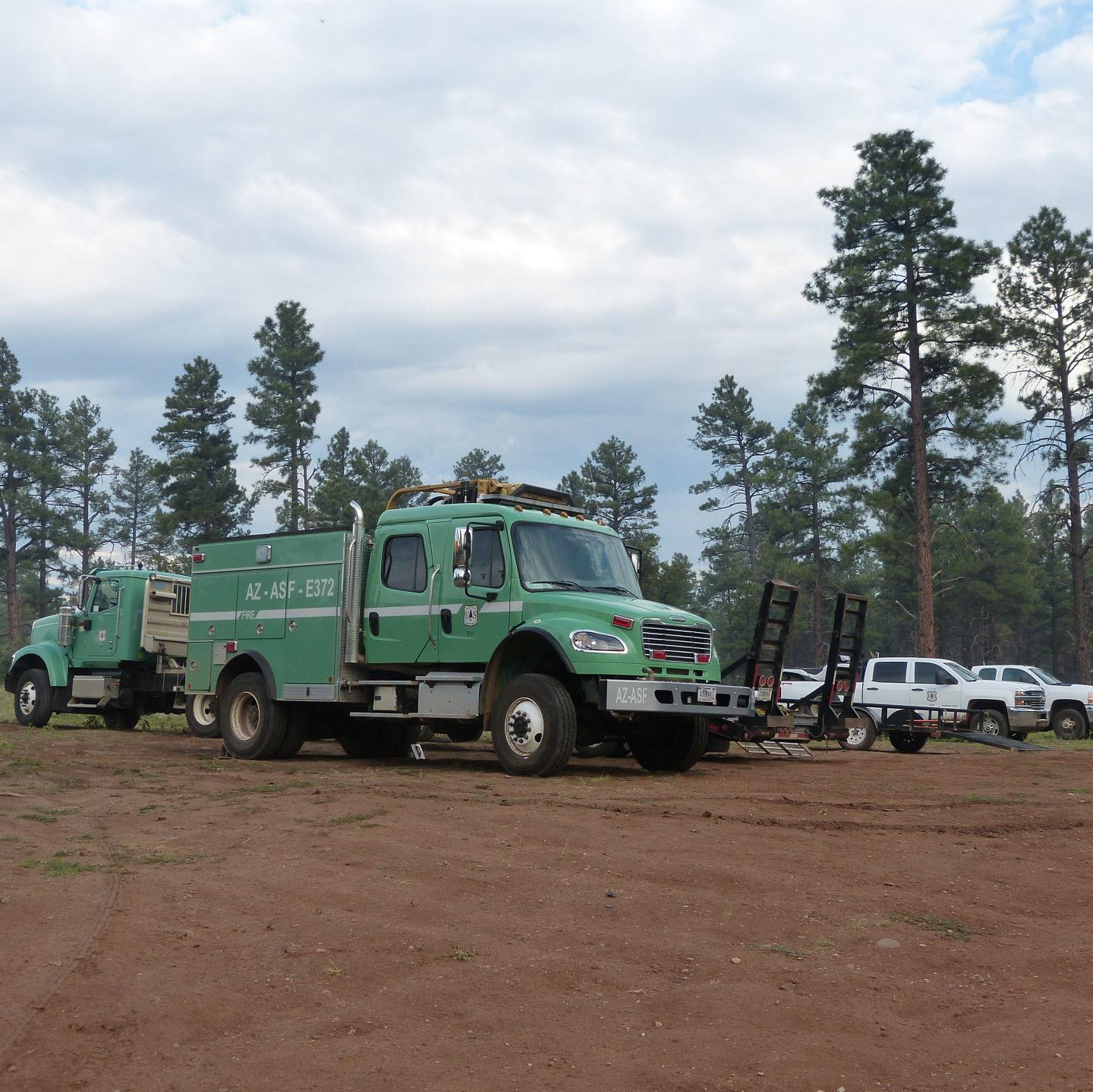 "We can purposely reduce those fuels by burning them. The Bagnal Fire is a low intensity fire that gave us the opportunity to allow to burn on it's own to burn up some of those fuels, thereby reducing the quantity of fuels on the ground which ultimately reduces the threat of any catastrophic wildfire going through the area for five to 10 years," says Ruff. "It was a low intensity fire which we allowed to burn on it's own, and burn up some of that stuff. And thereby, by reducing the quantity of fuels it drastically reduces the threat of any catastrophic fire.
"We have worked very hard to minimize the risk of another catastrophic wildfire like Rodeo-Chediski by burning fuels in the forest," he adds. "About five years ago, we initiated prescribed fires in the Pinedale area to help reduce those fuels. At first, residents were upset and very concerned but they have come to understand how this reduce the threat of fire to the town and also helps with overall forest health. To date, we have burned approximately 13,000 acres there."
Wildfire vs.
prescribed fire
To better understand why the Forest Service felt confident, a lesson in their terminology and policy is helpful.
"There are only two types of fire in US Forest Service policy," says Ruff. "There are wildfires and prescribed fires; what comes after that is how we manage them."
A wildfire, he says, can encompass anything from a small, lighting-caused fire like the Bagnal Fire to something like the Museum Fire in Flagstaff. A prescribed fire, he says, is generally part of a five-year plan for prescribed burns that is "extremely planned out" and "must involve National Environmental Protection Agency (NEPA) review and approval."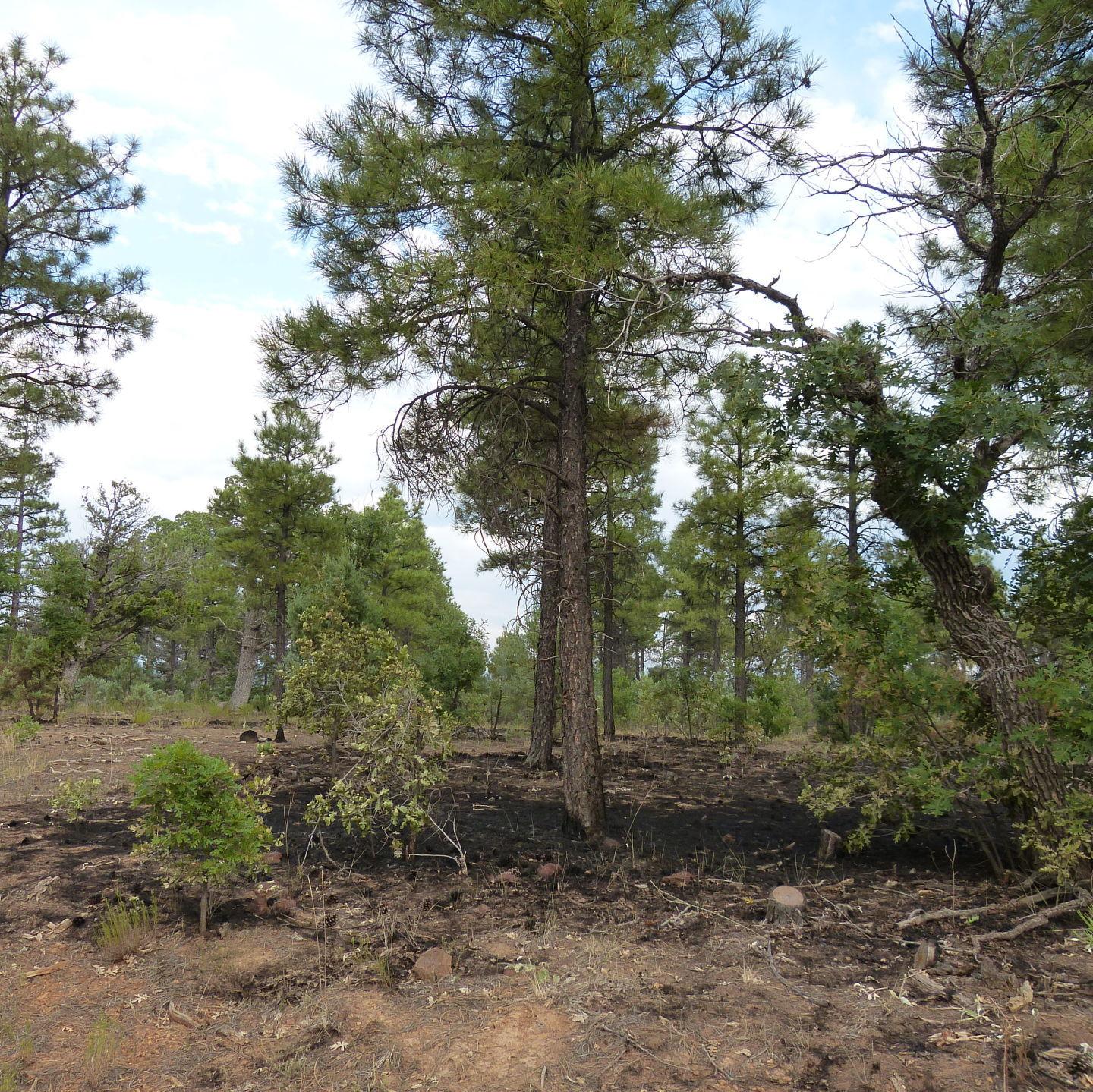 "Then, even with a prescribed fire, we take into consideration fuel conditions, weather patterns and resources," Ruff said. "Wind is always factored in because we know that 95 percent of the time, fire goes with the predominate wind direction which is southwest to northeast."
"The Bagnal Fire was always a wildfire and never changed to anything else," says Ruff. "Within our policy, we had the ability to take that fire and manage it in a planned way to move it across the landscape. We can almost emulate the effects of a prescribed fire even though it's, by definition, a wildfire."
"Prescribed fire is a valuable land management tool used to reduce the risk and severity of wildfire and meet other resource management objectives such as maintaining habitat for endangered species," informs Mark Thibideau, acting fire information officer. "As compared to wildfires, prescribed fires are shorter in duration and are conducted under weather conditions to minimize the impacts of smoke on the public."
The Independent asked Ruff why the Forest Service would use a wildfire as a vehicle for emulating a prescribed fire. The answer lies in the biology and ecology of a ponderosa pine forest.
"We sometimes reintroduce fire to an utterly fire dependent eco-system that we live in," says Ruff. "Whether it is a prescribed burn or a wildfire that is managed by the Forest Service, Ponderosa Pine forests will die without fire."
"In this case, we had a natural start with lightning and we defined the boundary," says Ruff.
The key point, according to the Forest Service, is that there are only two types of fire – wildfire and prescribed burns. "What comes after that is managing that particular fire for the benefit of the resources," states Ruff. "The resources are forest health and fuel reduction."
Smoke
"We went into this fully aware that there would be smoke in Show Low and surrounding areas," says Ruff. "Please know that we are completely aware of the impacts of smoke and we are in the middle of it so we pay attention to smoke … We have to be cognizant of people living nearby that have health issues. For that reason, we work closely with the Arizona Department of Environmental Quality continuously. In some cases we will limit the size of the fire based on the tolerance and proximity of the community."
"We can't eliminate the smoke and treat the land so we weigh the benefits versus the negative impacts of the smoke; it's not perfect," he concedes. "But, treating the forest and the areas where there are heavy fuel loads on the ground is the only way to prevent a huge million-acre fire."
"Bottom line — if you want to reduce wildfire and maintain the health of the ponderosa forest, it requires fire. There is science that supports that over and over," says Ruff. "We will always employ every piece of data from multiple sources to determine if the benefits to the public, the structures, private land and the forest outweigh smoke impacts."
Worst case scenario
"Part of my job is to think worst case scenario," explains Ruff. "If the weather and wind totally changes, for instance, I can call up dispatch and get whatever resources we need very quickly. We have a contingent of people that we can pull at short notice."
"We have pre-season meetings with our partners regularly. During the high fire season we talk to each other daily."
"I cannot stress this enough; public safety and firefighter safety is always our number one priority," he adds.