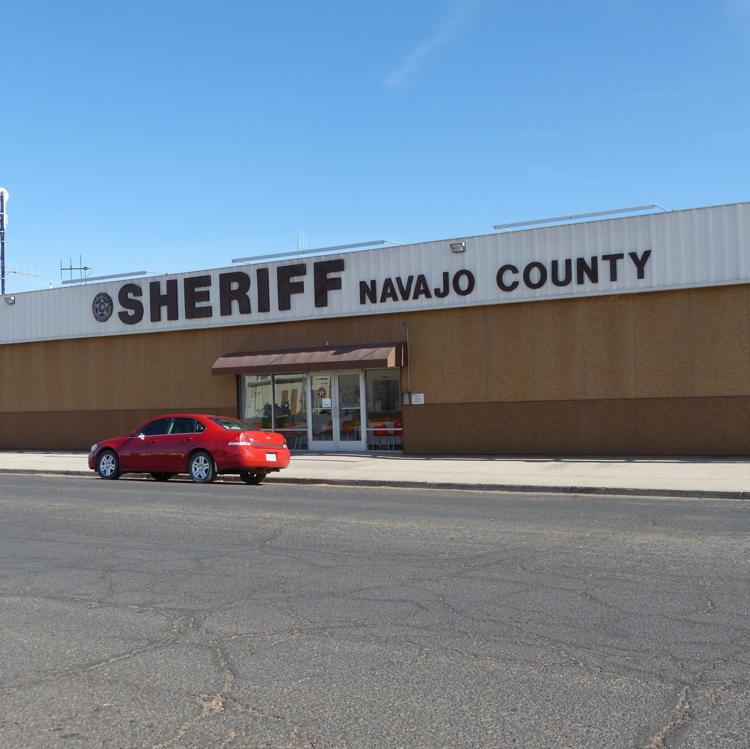 NAVAJO COUNTY — Navajo County will receive nearly $200,000 in state and federal grants to help cope with two of its biggest problems — drug abuse and sexual assault.
One $127,000 grant from the state and federal government will help fund the Navajo County Sheriff's Department drug and major crimes task force. The money helps the sheriff's office coordinate with other agencies and hire deputies and investigators to crack down on drug smuggling rings.
In the past several years, the unit has seen a dramatic increase in seizures of meth, as a resurgence in that scourge outpaces the big increase in heroin and opiate smuggling and overdoses in the past decade.
The second grant totals just $51,000, which will provide money for counselors and investigators to help crime victims — especially persons who have suffered sexual assault. The money comes from the Arizona Governor's STOP Grant (Services, Training, Officers, Prosecutors), with assistance from the Arizona Attorney General's Office.
The state will provide $51,000, while Navajo County will provide $17,000 in matching funds.
The money will cover the salary, training and travel costs of the county's Sexual Assault Response Team, led by SART Coordinator James Pike. The team works with the victims of sexual assault, who are often traumatized first by the crime and then by the legal process required to obtain a conviction. The SART team helps the victim navigate the system and provides support for the many frightening and agonizing moments required for a victim to face her abuser and win justice.
The team includes the county's victim services manager, the crisis response coordinator, the Family Advocacy Center and the county attorney's office.
Sexual assault remains shockingly common in Arizona and badly underreported, especially in rural areas, according to the report "Ending Sexual Violence," issued by the Arizona Department of Health Services this year.
Some 41 percent of Arizona women and 20 percent of men have faced some form of sexual violence in their lifetime, according to the National Intimate Partner and Sexual Violence Survey. That compares to 33 percent of women and 17 percent of men nationally.
Rates of sexual violence are especially high for Native Americans, who comprise a large share of the population in both Apache and Navajo counties.
Native Americans accounted for 20 percent of the hospital discharges for sexual assault in 2017, although they make up just 5 percent of the population statewide.
Separate studies of assault involving Native American populations suggest a shocking 84 percent of women have suffered some form of violence in their lifetimes — including one third in the past year, according to a National Institute of Justice study. An estimated 56 percent of Native American women have suffered some sort of sexual violence in their lifetimes and 34 percent have experienced a rape. In 71 percent of cases, the woman knows the man who committed the assault — although they're rarely tried or convicted.
Rural communities also face special problems, especially when it comes to reporting sexual crimes. The lack of anonymity in a rural area often deters women from reporting assaults, fearing the reaction of not only the rapist, but family and friends in an extended network.
An estimated 10 percent of children will suffer sexual abuse before their 18th birthday, according to estimates by the Arizona Department of Child Safety.
Among girls, only 10 percent of rapes involved a stranger. Most involved friends, intimate partners or family – making reporting such crimes agonizing and frightening.
In 2017, Navajo County had 20 hospitalizations for sexual violence. Gila County had 17 and Apache County had fewer than 6, according to the statewide report on sexual violence.
The grant providing support and services for victims of sexual assault is intended to both help victims and increase the conviction rate for sexual crimes.
In 2016 statewide, out of 306 sexual assault charges that started through the process, only 45 cases ended in a sexual assault conviction. Three cases ended in acquittal and 21 cases in dismissal by a judge. The rest were either dropped by prosecutors or plea bargained to lesser charges.