GILA COUNTY – Gila County Sheriff's Office (GCSO) and Tonto Rim Search and Rescue recovered the body of a child on the north side of Roosevelt Lake that was confirmed to be 6-year old Willa Rawlings, according to a press release issued by GCSO at approximately 4 p.m. on Friday, Dec. 13.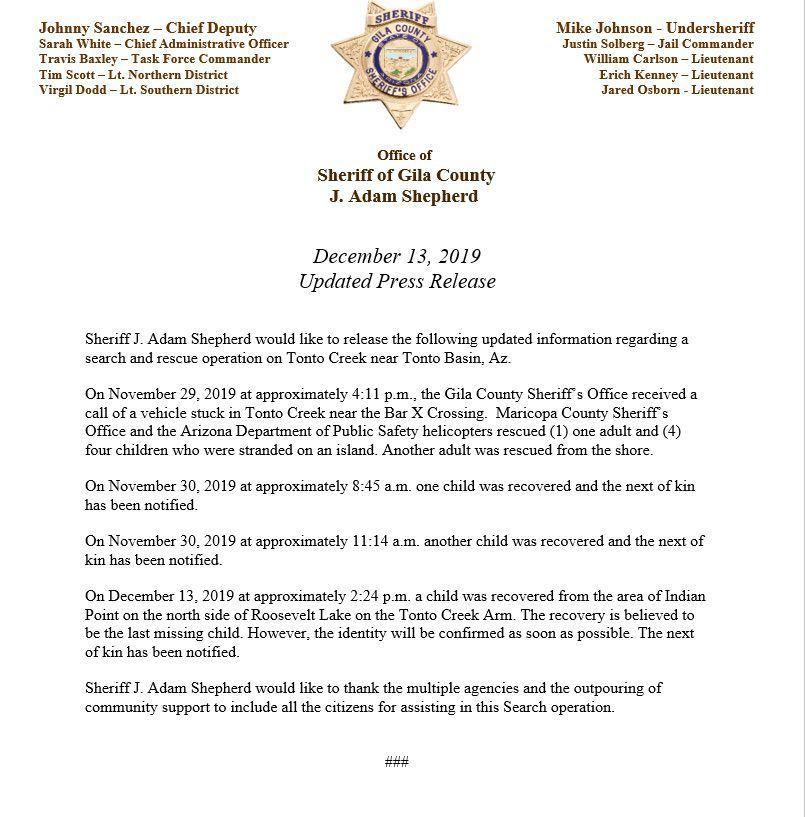 "Our condolences and prayers go to the Rawlings Family, who have lost three young children and I am grateful we were able to find Willa today," wrote Gila County Sheriff J. Adam Shepherd in the second press release. "As this concludes this operation this event will have a lasting effect on all of us."
Willa was found the same day the funeral was held for her and her brother, 5-year old Colby Rawlings.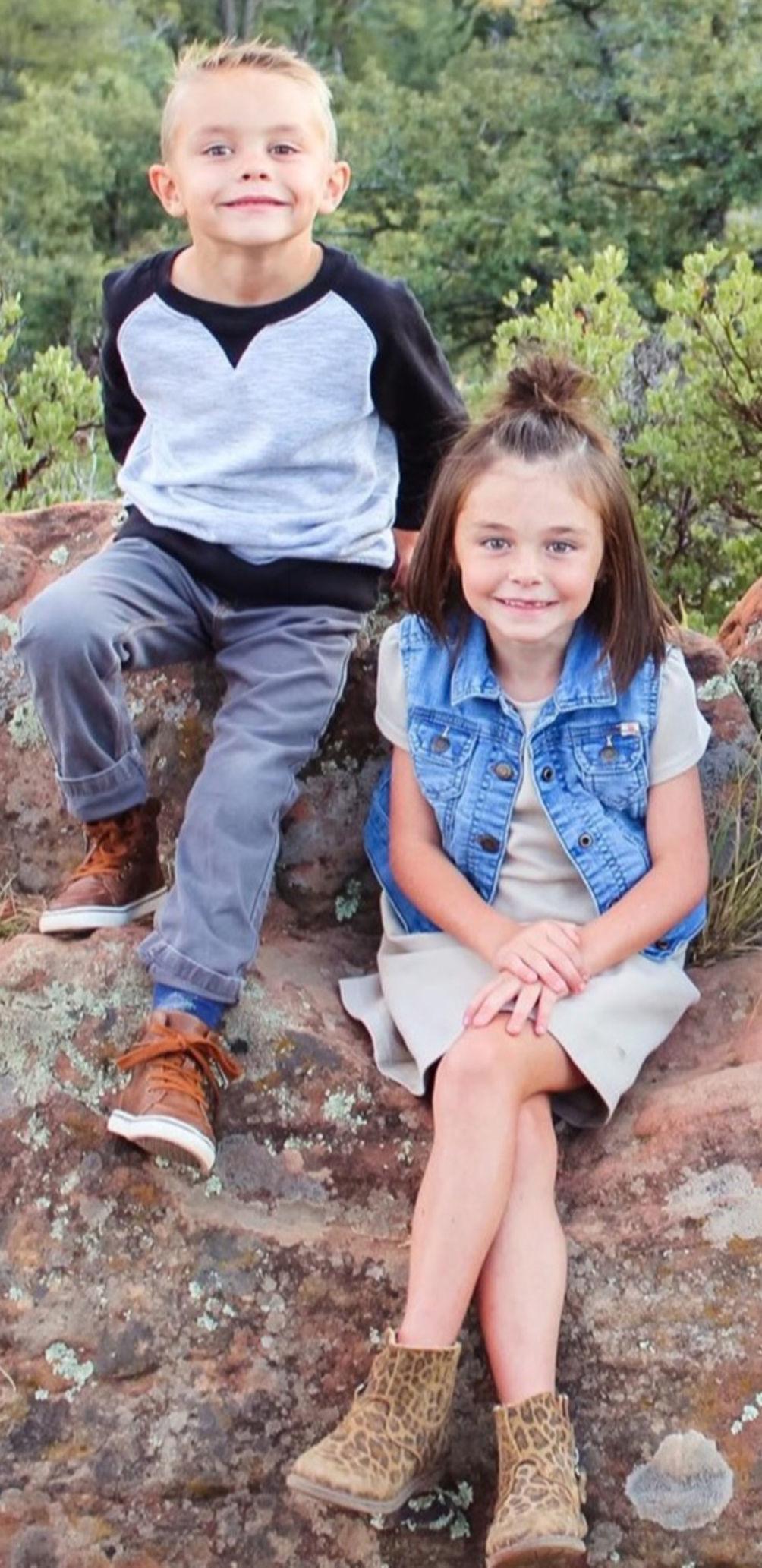 Search and rescue teams from multiple agencies across the state and waves of volunteers had been searching for Willa since Nov. 29 when the family's military-style truck was reported as stuck in the rising floodwaters of Tonto Creek during an attempt to cross at the Bar X Crossing in Tonto Basin.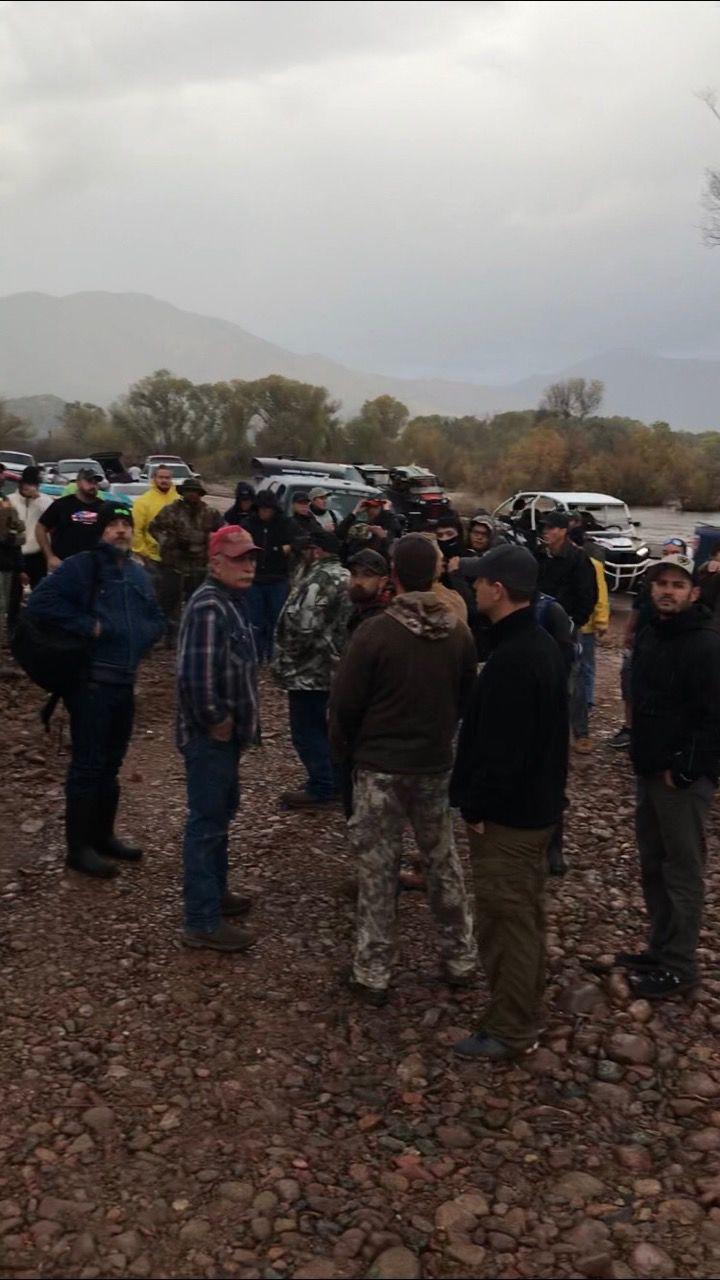 The bodies of Willa's 5-year old brother, Colby Rawlings and their cousin, Austin Rawlings, (also 5), were recovered on Nov. 30.
At the time of the tragic accident, Gila County Sheriff's Office, Maricopa County Sheriff's Office and the Department of Public Safety responded, rescuing a man and two children who made it to a sandbar in the middle of the creek. A woman also made it to the far side of the creek and the four of them were airlifted to safety, officials said.
Since the search began, the Tonto Basin and White Mountains' communities as well as others across the state have hoped and prayed with the Rawlings family, even if they didn't know them personally.

Gila County Sheriff J. Adam Shepherd thanked the multiple agencies and the "outpouring of community support" for assisting in the search for Willa. "It is at times like this that I am proud to live in and serve this county."
Willa and Colby Rawlings attended school in the Show Low Unified School District and their loss is being felt by teachers, staff and perhaps most of all – students.
"The White Mountain community is mourning with the Rawlings family," says Show Low Unified School District Superintendent Shad Housley. "Evidence of continuing support and love can be seen in numerous ways and in endless acts of love and kindness."
Going forward together
The recovery of Willa's body may bring some closure for the Rawlings family, however there's no doubt that the road forward will be difficult.

Tremendous love and support for the family demonstrated by the White Mountain community is recognized and appreciated by the family. Numerous fundraisers, letters, ribbons, signs and continuing outreach by perfect strangers has not been lost on parents Daniel and Lacey Rawlings.
" ... these last two weeks have left in our mind and heart, an unwavering certainty that the strength and support of our mountain community is boundless," wrote the couple in a social media post on Friday.
"It was as we watched hundreds of people flock to our aid that this certainty was solidified. We witnessed so many people, from our amazing family and life-long friends, to complete strangers, come and support us," they explained. " ... So many of you gave so much."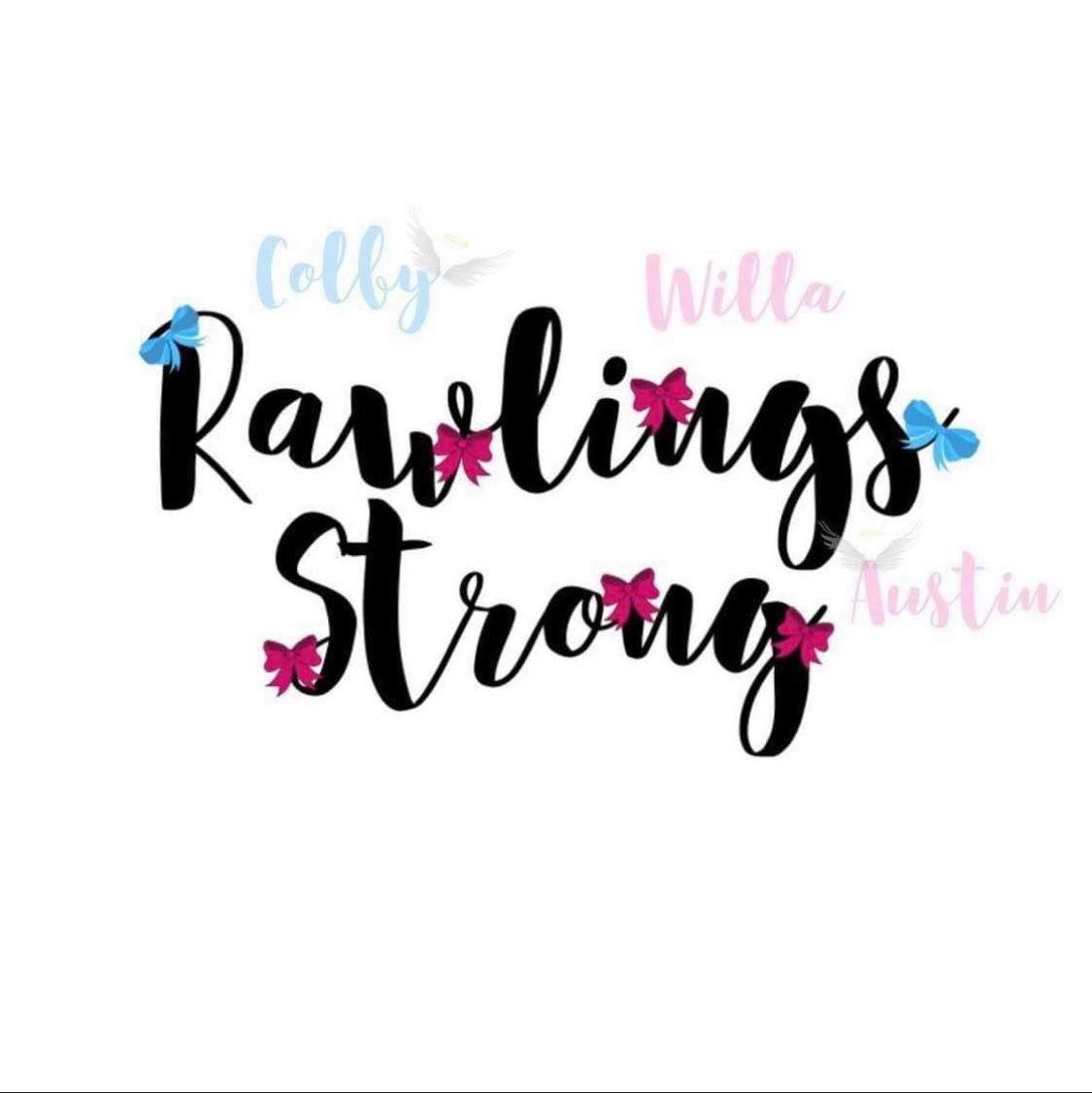 Reach the reporter at lsingleton@wmicentral.com