ARIZONA — Education remains on the top of the list of voter concerns, according to a statewide poll of likely voters.
Some 42 percent listed education issues as their top issue, 25 percent cited border and immigration concerns and 10 percent cited healthcare, according to a survey of 600 likely Arizona voters by Expect More Arizona – an education advocacy group comprised of business and educational leaders. Expect More Arizona in 2016 adopted a set of goals for 2024, but so far the state has made little progress towards those goals.
Education has ranked as the top issue for the past five years in the group's polling. Key findings included:
• 85 percent said K-12 teacher salaries are too low, including 92 percent of Democrats, 94 percent of Independents and 72 percent of Republicans.
• 73 percent said the state doesn't spend enough on education.
• 94 percent said the quality of schools affects the strength of communities.
• 94 percent said schools need enough funding to attract and retain good teachers.
• The five top priorities in order were raising teacher pay, improving lower-performing schools, 3rd grade reading skills, vocational education and reducing the cost of universities and community colleges.
The voters' priorities so far aren't reflected in the early campaigns for state House and Senate seats – especially in Arizona's District 6, which includes Flagstaff, the Verde Valley, Rim Country and the White Mountains.
Some three months before the state's primary, the state house and senate races in Rim Country and the White Mountains have settled down, with a shuffling of candidates to leave most of the party primaries uncontested. However, all three legislative seats should spur a spirited general election campaign, in one of the more competitive districts in the state.
None of the candidates so far have made education a central campaign issue or released detailed educational policies, although several have track records on the issue.
District 6 House
Race candidates
Brenda Barton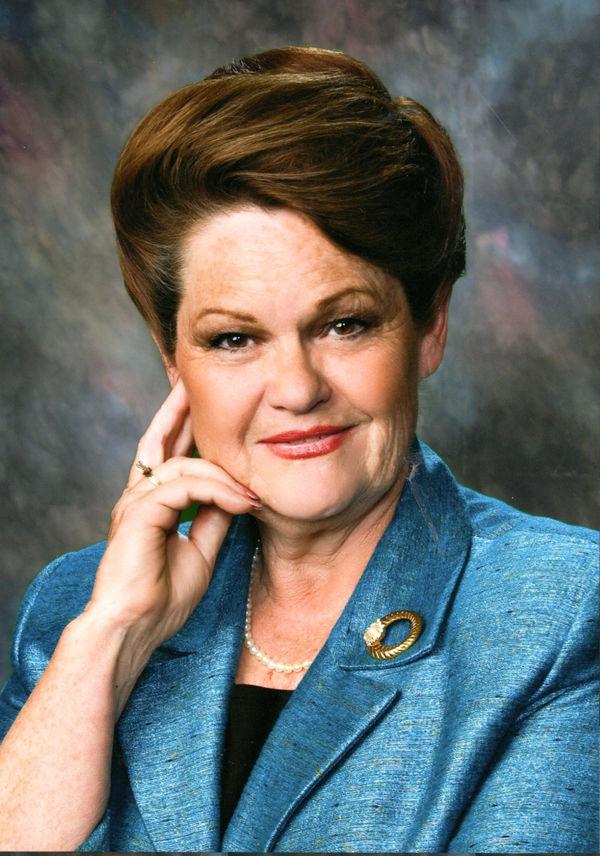 Former Rep. Brenda Barton recently announced her campaign to win back a seat she relinquished for two years due to term limits.
She was in the legislature when lawmakers made the deepest cuts in state schools in the nation, leaving the state near the bottom on most measures including teacher salaries, class size, per-student funding and other measures. She's seeking the seat of Rep. Bob Thorpe, who has hit his term limit.
Her release announcing her campaign vowed she would "continue defending constitutional rights, state sovereignty, First through the Tenth Amendment freedoms and traditional family values."
Her web site's statement on education said, "Brenda understands the need for improvements to Arizona's public education at all levels. She has supported better, locally-funded kindergarten programs that give Arizona's kids the right foundation for success. She has helped improve the state's technical and vocational training programs (JTED) through greater accessibility and partnerships with local industries to train Arizonans for high-demand jobs."
Walter Blackman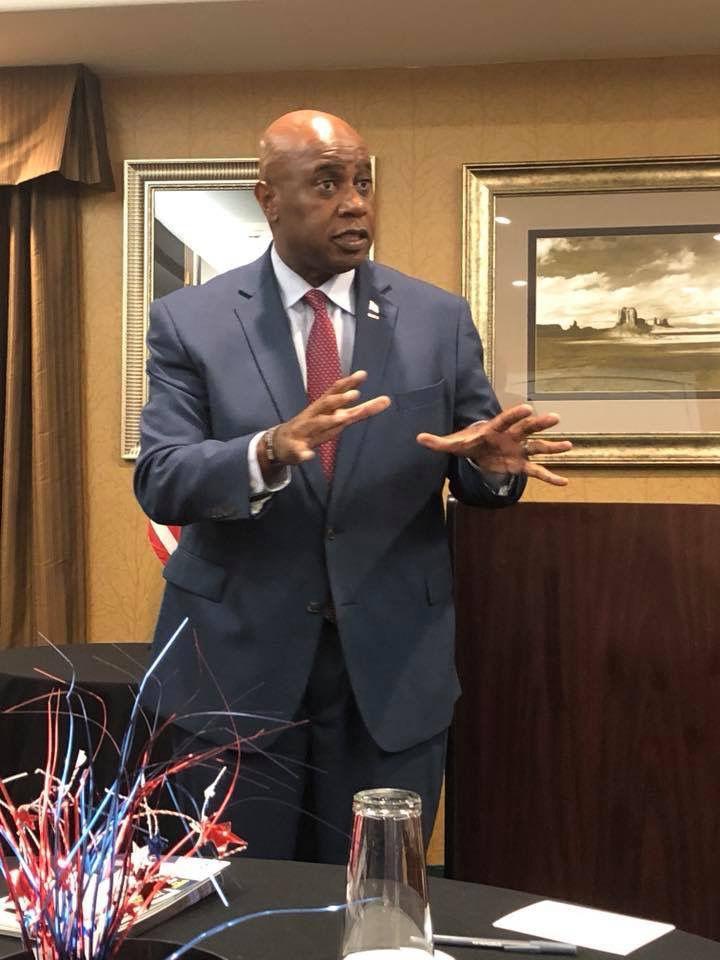 Incumbent Walt Blackman, of Snowflake, is also seeking re-election. He spent 22 years in the US Army before his retirement and won election in 2018. He has not played a prominent role in any of the education debates in the past two years, but did vote for Gov. Doug Ducey's proposal providing an average, statewide 20 percent increase in teacher salaries over three years – including a final promised 5 percent installment this year. The increase still leaves Arizona teacher salaries near the bottom nationally.
Coral Evans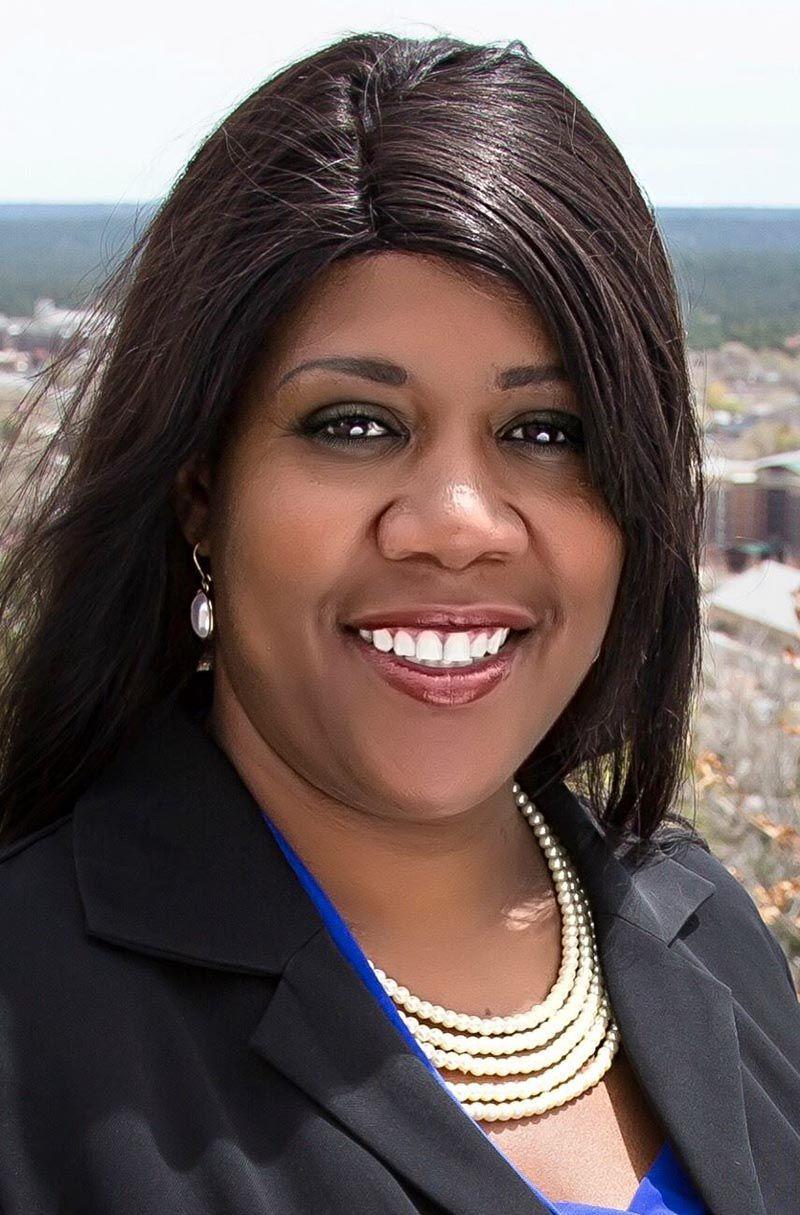 Flagstaff Mayor Coral Evans is so far the only Democrat running for one of the two House seats. The daughter of an English teacher, Evans' website has a statement calling for a big increase in spending on education, but no specific proposals for how to raise the money for the improvements she's proposing. She notes that teacher pay is 49th nationally for elementary school teachers and 48th for secondary school teachers. Arizona also ranks 46th for high school graduation rates and has the largest class sizes in the nation. Evans said last year the legislature approved $386 million in tax cuts and $304 million in taxpayer funding for private schools, but did not fund some $420 million in deferred repair and maintenance for public schools. She called the state's education funding priorities "unacceptable."
Art Babbott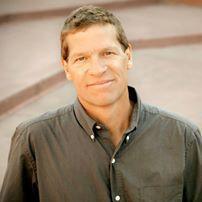 Coconino County Supervisor Art Babbott is running as an Independent for the House seat. A Flagstaff businessman who served on the city council, Babbott has been a leading advocate for forest restoration and thinning projects. During his one appearance in Payson so far, he didn't talk much about education issues, although he did call for eliminating a billion dollars worth of corporate and sales tax exemptions to boost K-12 per-student spending. "Our #1 priority should be education," he said. His campaign website doesn't include a discussion of issues.
District 6 Senate
Race candidates
Sylvia Allen
and Wendy Rogers
The Republican primary offers a fiery matchup between incumbent Sen. Sylvia Allen and retired Air Force Lt. Col Wendy Rogers, a businesswoman who ran for congress but was defeated by Rep. Tom O'Halleran.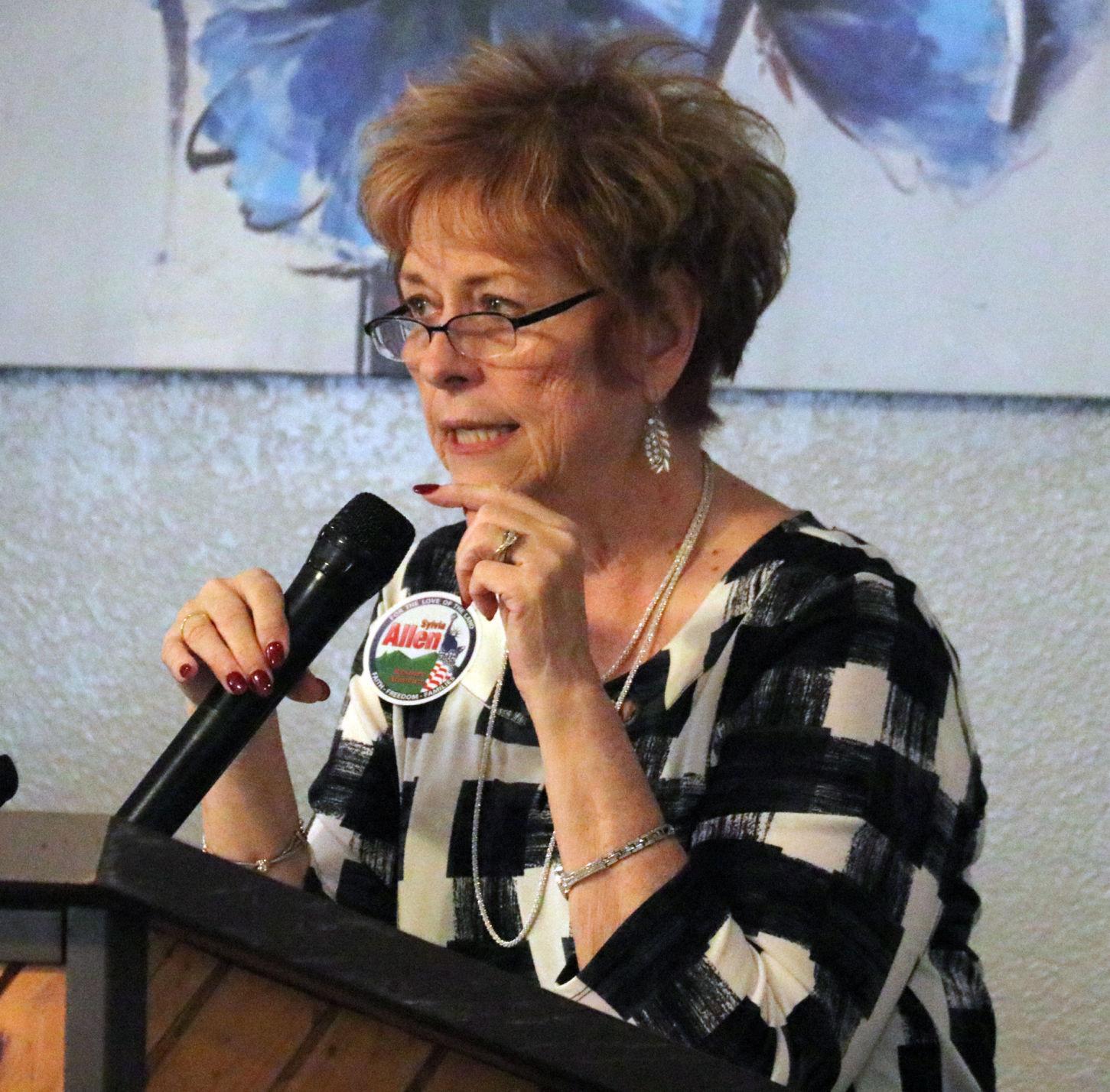 Sen. Allen served three terms in the senate before hitting her term limit, then served as a Navajo County Supervisor before returning to the legislature. She has headed the senate education committee and supported the deep cuts during the recession. The former part-owner of a charter school has been an outspoken advocate for charter schools and the state's tax credits for students going to private schools. She was criticized by the leaders of the Red for Ed teacher demonstrations and walkouts. She responded in kind, saying they were a partisan group controlled by teacher's unions.
Rogers has based her campaign so far on a series of press releases and fundraising appeals fiercely supportive of President Donald Trump and advocating far tougher measures to halt illegal immigration. She has inflamed Democrats.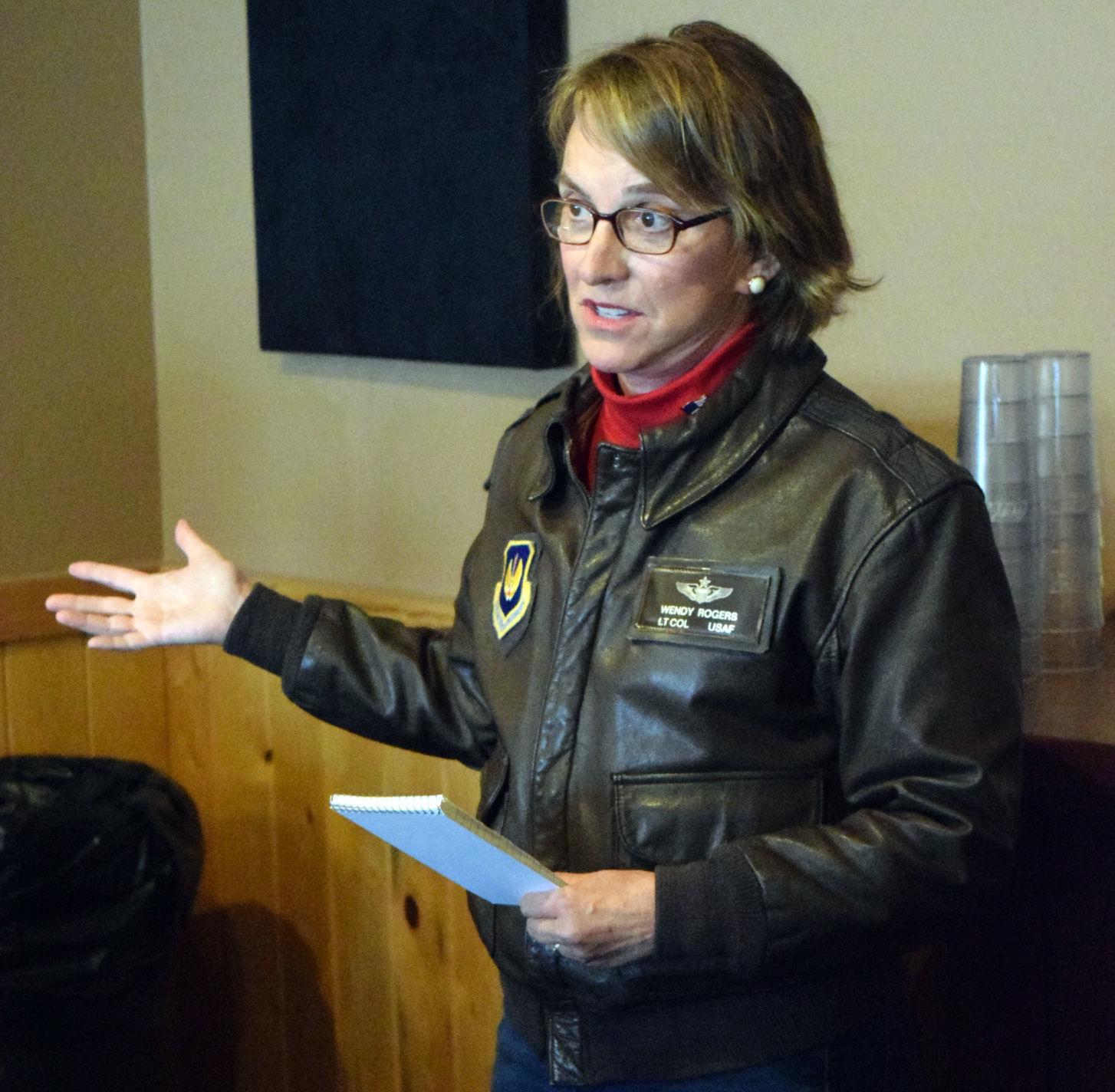 "We must protect your family from child kidnappers and human trafficking. We must stem the flow of deadly drugs and the ruthless criminals who want to destroy your family's future. We need to stop the mindless, murderous terrorists who have no fear of the law. By focusing on 'hate Trump' the Dems are saying that these murderous thugs matter more than the American people," she wrote in one recent release.
In another release she wrote, "these Democrats are not patriots, they are trying to tear down America in an insane leftist ideological crusade!"
Rep. Bob Thorpe for a time sought the nomination as well, after Sen. Allen said she'd decided not to seek re-election. He ultimately decided to leave the way open for her and is instead running for the Coconino County Board of Supervisors.
Felicia French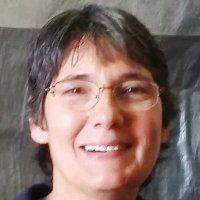 The lone Democrat so far in the Senate race is retired Air Force Col. Felicia French, from Pine. French narrowly lost a bid for a District 6 House seat two years ago. Her platform when she entered the race back in March included support for big increases in education funding and opposition to tax credits that have provided hundreds of millions in funding for private school tuition.
However, her campaign went almost silent after her March entry into the race so she could hike the 800-mile Arizona Trail.
Peter Aleshire covers county government and other topics for the Independent. He is the former editor of the Payson Roundup. Reach him at paleshire@payson.com