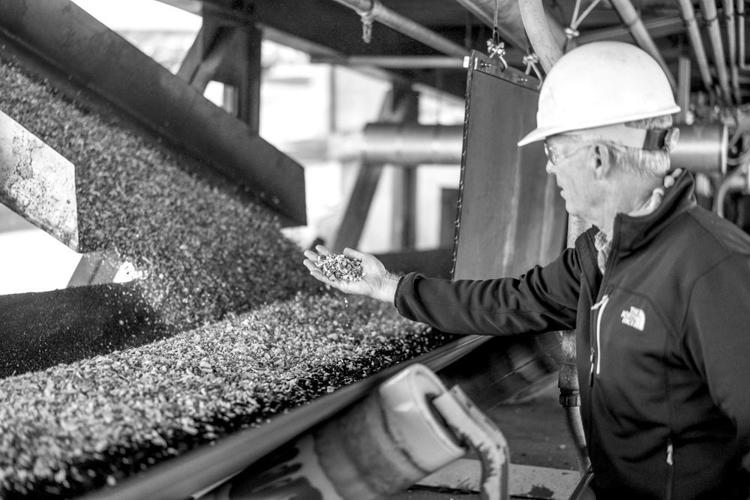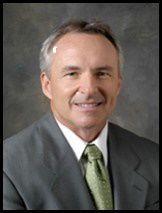 WHITE MOUNTAINS — Poor little Nell is tied to the railroad tracks and the wildfire freight train is barreling down on her, spewing sparks out the stack.
Looks hopeless.
But is that Dudley Do Right, riding to the rescue?
Oh, wait – that's the Salt River Project – determined to save faltering forest thinning efforts in Arizona, even if it means paying a little more for electricity.
At least, Bruce Hallin, SRP Director of Water Rights and Contracts says the public utility recognizes the deep link between the watershed and wildfires and so will do whatever it takes to keep forest thinning efforts alive.
"There's a lot going on behind the scenes. Essentially, we're willing to pay for biomass if that's what it takes. When it comes to investing money from SRP's perspective, we want to make sure we invest in whatever is the best technology that will get the most acres thinned. If that's biomass power, yeah, we'll probably do that."
The declaration from a top SRP officials offers a glimmer of hope for forest thinning efforts and the survival of the existing 28 megawatt biomass electrical plant in Snowflake operat-d by NovoPower.
Earlier this year, the Arizona Corporation Commission dashed once-high hopes for future thinning efforts when it decided on a 3-2 vote to not mandate Arizona Public Service and other utilities it regulates to buy at least 90 megawatts of power produced by burning wood scraps from thinning projects.
That vote seemed to have crippled forest thinning efforts, by eliminating the best current market for the saplings, wood scraps and brush that make up about half of the material removed to thin the overgrown, wildfire prone forests of Northern Arizona. The forest now has 800 or 1,000 trees per acres, while the fire-adapted, pre-settlement forest had more like 50 trees per acre, according to numerous studies.
NovoPower is currently the only biomass-fueled electrical power plant in Arizona. It is sustained by contracts with SRP and APS to buy the power it generates. The two giant utilities entered into the contract with NovoPower as a result of a corporation commission mandate to buy electricity generated from renewable sources. At that time, burning biomass was much cheaper than generating electricity from wind and solar. But advances in solar technology have reversed that advantage, which means APS and SRP both have a financial incentive not to renew their current contracts with NovoPower.
If that happens, NovoPower would likely shut down by 2024, eliminating the only existing market for biomass from wood scraps in Arizona. That would likely cause the collapse of already tenuous forest thinning efforts in the Coconino, Kaibab, Apache-Sitgreaves and Tonto forests – the core area of the sputtering 4-Forests Restoration Initiative.
The ACC vote rejected imposing a biomass mandate, although an APS study showed that if converted to biomass, the coal-burning Cholla power plant could generate some 60 megawatts of electricity annually from burning wood scraps. When combined with the output of NovoPower, the mandate would have created a market for biomass that would have supported the thinning of 50,000 acres annually – the target pace for 4FRI.
Even at 50,000 acres annually, it would take about 20 years to thin the more than 2 million acres of fire-prone, overgrown forest in the 4FRI project area.
APS issued a non-committal statement saying "We continue to participate in forest restoration efforts through our own vegetation management program and through our existing contract with the Novo Power Plant, which has enabled the thinning of thousands of acres of forest in northern Arizona. Forest restoration is a statewide problem that deserves a statewide solution. We look forward to work with stakeholders on a solution."
Since then, APS has developed big problems in its relationship with the commission, which sets its rates. APS CEO Donald Brant stepped down, in a swirl of controversy including the death of several customers whose power was cut off in the heat of the summer and ongoing concerns about the millions in "dark money" parent company Pinnacle West spent to elect members of the commission, as well as other state officials.
At a recent hearing, a new, narrow majority on the commission signaled it may try to crack down on Pinnacle West's 'dark money' political spending. The company is also facing a federal investigation focused on campaign contributions.
Backers of 4FRI were in disarray after the corporation commission rejected a year-long lobbying effort to impose a biomass mandate. After the commission vote, APS expressed support for thinning efforts – but pointedly refused to promise to go forward with biomass plans regardless. Without an order from the commission, APS could not put the costs of converting Cholla in its rate base or recover the higher cost of biomass power, compared to natural gas or solar.
However, the publicly owned SRP provides both electricity and water to customers in the Valley. So the company's business depends not only on selling electricity, but on providing water. Studies have shown that a high-intensity wildfire would sear the soil and dramatically increase runoff, filling reservoirs like C.C. Cragin and Roosevelt with mud.
SRP so far is the only power company to step up to do what it takes to foster forest thinning efforts.
"SRP benefits significantly from the water in the watershed – a lot of the towns that buy its power get water from the watershed and a lot of water users are getting power from SRP," said Hallin. "We are concerned with the silting of those reservoirs prematurely should those forests burn. But it's not just the water. The ecosystems, the local communities – all enjoy an economic benefit. So we're willing to step up and do our share."
Hallin said SRP will make a final decision after it looks at the industry response to the latest request for proposals (RFP) to thin some 300,000 acres of Forest Service land in the 4FRI project area.
The RFP is expected out soon, laying out the guidelines for logging projects in a project area that includes all of Rim Country and a chunk of the White Mountains.
In earlier phases of 4FRI, The Forest Service settled on a single contractor to thin some 100,000 acres, but that contractor has thinned only about 15,000 acres in the past seven years – mostly for lack of a market for the biomass.
The 4FRI project "has been stuck in neutral," said Hallin. "We need to attract larger, better capitalized industry to get to that 50,000 acres a year goal. "We have to get the response back from industry. Allowing the market and allowing highly capitalized industry to come in and provide as more realistic, market-driven approach will get us to a more supportable place."
Hallin said he expects NovoPower will bid on the next round of contracts.
However, NovoPower's caught in a chicken and egg problem – or perhaps a pine cone and sapling dilemma.
Brad Worsley, president of NovoPower, has said that unless there's an assurance there's a market for the biomass power he can generate in coming years, there's no point in bidding on any of the contracts in the next phase of 4FRI. Only the kind of guarantee SRP and APS have provided for the past decade made it possible for NovoPower to bid on the biomass produced by thinning projects.
But Hallin said SRP won't let forest thinning efforts die.
"Let's go through the (Forest Service) RFP process to understand what's the best option for us to pursue. Until then, it's just speculation," said Hallin. "It's a little early to make a commitment. We need to make an educated, business-like decision. But we need to solve this problem."
Ok. So Nell's still tied to the tracks.
The wildfire engine's still speeding along.
But that does look like Dudley up on the hill, sizing up the situation.