What Navajo County will cut if Prop. 421 fails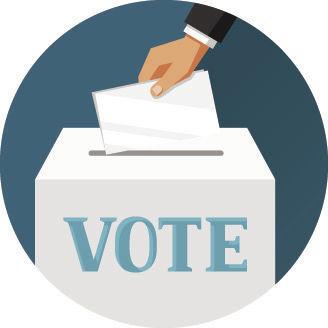 NAVAJO COUNTY — OK, so Navajo County has problems.
Maybe even serious problems.
Maybe even layoff 20 percent of the staff and curtail service problems.
And maybe they sound desperate for you to vote for Prop. 421, which adds a third of a cent to the sales tax to create a jail district – even though they don't need any more jails. You're thinking it's just more money out of your pocket – like a penny on a Starbucks Americano.
It all sounds complicated. And heck, you live in Show Low — or Snowflake or Winslow or some other little town. You're thinking, why should I care?
Glad you asked.
Would you believe some police officer in Snowflake answering a dangerous call late at night won't have backup?
Would you believe people might die for lack of a flu shot?
Would you believe no one will show up after business hours to capture that rabid dog, or fox?
Your school district might have to borrow money?
The sale of your house might fall through?
No more early voting?
Fewer police patrols near campus?
Less emergency planning?
Really? The county does all that?
Yes.
Navajo County's already laying plans to slash its workforce and services in the event Prop. 421 fails. This seems prudent — voters turned down an almost identical measure last year. So the county has penciled out the cuts if voters again decide not to create a jail district; currently, the county has a balanced budget.
The whole problem arises from a decade of cuts, thanks to the excruciatingly slow recovery of rural areas from the 2008 recession. Navajo County has eliminated about 16 percent of its workforce since the recession. Worse yet, state lawmakers struggling to balance their budget shifted a lot of costs to the counties.
Then to add insult to injury, air pollution requirements and inexorable economics will soon force the closure of the Navajo Generating Station power plant, and the coal mine that supplies it. This will cost Navajo County $2.5 million in tax revenue. The imminent closure of the Cholla coal-fired plant will cost the county another million bucks.
So if voters approve the $3.5 million boost in the sales tax, Navajo County will pretty much break even because towns will actually get $1 million as a result of the elimination of jail fees. Navajo County is not talking about added services – just hanging on by its chipped fingernails. The money most emphatically won't go to boost the budget for jails, thanks to the county's success in finagling a change in state law.
Still, you're wondering what the county actually does – especially for folks in incorporated towns.
Well, the county has thoughtfully prepared a list of impacts on citizens throughout the county – even if they're living in town. Granted, the county's hoping the list will convince enough citizens to change their minds that the measure won't lose by 164 votes – again. So here's a list of likely impacts if voters once again reject Prop. 421.
Jail fees paid by towns:
So here's an irony. The only people who get a windfall out of the deal are the residents of incorporated towns. Right now, towns pay an annual fee so they can send people police arrest to the county jail. If Prop 421 passes, everyone in the county will be paying the extra jail district sales tax, and the law precludes charging towns an additional fee to use the jail.
All told, cities and towns would save about $1 million they could use for improved police services or limos for council members – that's up to them. The transfer of money to the towns means the county will end up with just $2.5 million generated by the $3.5 million tax.
Sheriff's Office:
The Navajo County Sheriff's office covers an area bigger than most states. Those deputies provide crucial backup for town police forces. So when a big emergency develops, everyone shows up. Even more importantly, during those long watches of the night, sometimes the only backup the on-duty police officer in one of those little towns can count on is the sheriff's deputy patrolling the turf next door. Well, if the sheriff has to cut staff 20 percent, many of those late-night patrols will disappear. That means a long response time – and a lack of backup. The sheriff's office would also reduce patrols around schools, which currently get extra attention.
Public Health:
The county provides all kinds of public health services you don't think about. So Animal Control would go from a 24/7 response to its 1,300 annual calls to a staff that could respond only during business hours – even if you're dealing with a dog with rabies. The Food Safety department inspects 85 percent of establishments every year and responds to an average of 20 complaints a month. That would drop to inspecting 15 percent of businesses. Ditto investigations into infectious diseases, which now total 2,000 a month – with cases opened within 24 hours. Well, forget that. Investigations will drop to 1,500 annually – with a 2-3 week response time. Oh, yeah – did we mention the measles outbreak? And finally, the county health district also provides about 2,200 vaccinations annually. This should drop to 1,200 – on top of eliminating the county's flu clinics. Oh, yeah – did you know the flu killed 80,000 people in the US last year alone?
Planning and Zoning:
The county approves new business and development in all unincorporated areas. The projected 20 percent cut in staff will slow down that already creaky process. So instead of 2-3 weeks for plan review, plan on 4-5 weeks. Instead of getting a building inspector out in 24 hours so you can put the roof on, plan on something longer. The county will likely shut its Heber office. Worse yet, you're going to have to live with that junk pile next door. The county likely can't afford to send anyone out to do code enforcement.
Treasurer:
The county collects taxes for just about every government entity and district in the county. Right now, the county posts tax
payments in 3-4 weeks. Well, double that – figure 8- 10 weeks. Right now, you can talk to someone in that office within the day. Better plan on two weeks. Banking and audit requests get processed in two weeks – better double that as well. This can have surprising effects. For instance, the county forwards property taxes to the schools every month. But the delay in processing could delay payments by a week or two. That means many school districts will have to float a loan to get by until their tax payments arrive – paying interest all the while.
Recorders office;
The recorder's office files deeds and all manner of legal paperwork. You can't buy a house and secure your loan and sign that terrifying bundle of paperwork and close the sale until everything gets recorded. Right now the office has one-day service, answers phone calls the same day and has an office in south county – where most the people live. If Prop 421 fails, plan on one-week service, at least a day's wait for a callback and driving to Holbrook if you need to talk to someone.
Assessor's Office;
The county assessor establishes the value of every piece of property in the county for tax purposes. If property values are rising, so do tax revenues. But only if the assessor has time to do the math. Right now, it takes about a week to assess values when property changes hands and new construction gets assessed in the tax year it's built. That boosts revenues for just about everyone. But if Prop. 421 dies, plan on about five weeks to assess property sales and more than a year to catch up with new construction. Just that could cost schools, towns and the county more than the increase in the sales tax will generate. The delay could also further slow the issuance of building permits, costing developers more money by slowing construction.
County Attorney
What do they say – justice delayed is justice denied? Well, buckle up. The county attorney's office has already given up going after deadbeat dads not paying their child support. Now it's going to get worse. The county attorney's office has an average caseload of 85 cases per attorney – which already sounds crazy. In fact, it is: Navajo County prosecutors carry the highest caseloads in the state. If Prop. 421 dies – the case load goes up to 100. This means the county attorney's office will have to think long and hard about prosecuting a crime: Expect a fire sale on plea deals. The county attorney's office now often handles the prosecution for cases in municipal courts, so towns don't have to hire their own attorneys. Well, that partnership will die. So not only will towns lose that $1 million windfall from the jail fees, they'll probably have to shell out extra money to hire their own prosecutors.
Emergency Management:
The county's the key agency when it comes to managing emergencies, whether it's an approaching wildfire or a flood. The county operates the emergency phone response system, coordinates evacuation plans, pulls together emergency services – you name it. The emergency management staff gives talks and makes appearances at least five times a month. They also constantly apply for and manage about $1.5 million in annual grants. The office figures the projected staff cuts will limit outreach to one event a month and might result in the grants dropping to $900,000 annually – a loss of nearly $600,000. Oh, did we mention that they evacuated people this month in Flagstaff due to the Museum Fire – and the Paradise Fire in California not only destroyed the whole town but killed 88 people because they couldn't flee fast enough?
Elections:
Right now, the county elections department operates 39 early voting/satellite voting sites in an effort to make voting easier. That's crucial given the county's already low voter turnout. At least two poll workers man each polling station and the department runs elections for schools and fire districts. Well, scratch the early voting. And be prepared to stand in line for lack of poll workers. Moreover, schools and special districts will have to conduct their own elections – which will again increase costs to taxpayers.
Peter Aleshire covers county government and other topics for the Independent. He is the former editor of the Payson Roundup. Reach him at paleshire@payson.com