Gas prices affect Arizonians' Thanksgiving travels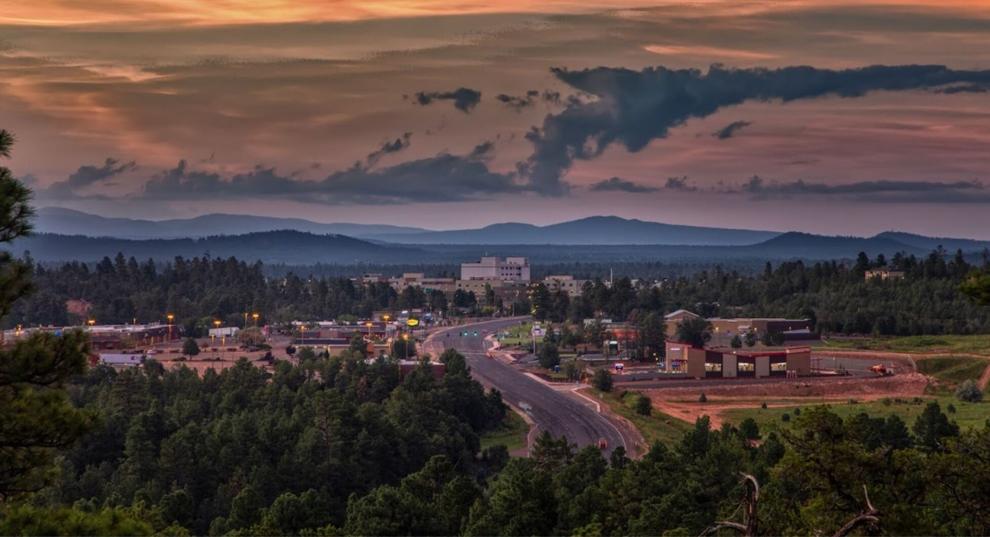 Late autumn normally sees a large influx of travel to and from the White Mountains, but recent studies suggest that many people aren't willing to travel as much as they were last year.
As the holiday season begins, and with cool weather and fall colors in mind, many Valley residents are still choosing either to stay home or to seriously consider exactly how far they're willing to travel for Thanksgiving.
According to a poll released by Florida car dealership Gunther VW Coconut Creek, most Arizona residents are willing to travel up to 83 miles to have Thanksgiving with their "out-of-the-way" relatives. The results were tabulated through a variety of sources, including in a poll that was conducted on location and an interactive online map showing gas prices that people would expect in their area.
With a state average of about $4.23 against a national average of $3.71, that extra expense is enough to make anyone rethink their holiday travel plans. On top of that, Phoenix is seeing prices upward of $4.47, more than 75 cents above the national average.
Considering the average miles per gallon for most vehicles is about 25, a trip from Show Low to downtown Phoenix will add an additional $63 to your Thanksgiving budget. And unless you're planning to have Thanksgiving dinner in the middle of ASU's downtown campus, the cost will likely be even higher.
The Consumer Price Index for all urban consumers reports a 5% increase in price for most common-use items.
Most can only speculate how much more they're paying for holiday-specific items, like desserts and turkeys, but Kelly Tyko from Axios.com reports that the overall cost of a Thanksgiving meal is about $10 higher than it was last year, coming out to about $64.05 to feed a family of 10.
A figure of $60 is considerable in 2022 dollars, and for some it means the difference between seeing your family or not. This is the exact predicament Laurie Perez and her family are in.
Perez retired in March and recently moved to Show Low with her husband, leaving her 36-year-old daughter, Carla, and her 19-year-old daughter, Miranda, in the Valley. She also has three grandchildren whom she was hoping to see for Thanksgiving this year.
"I was really excited for the babies to come up and see the trees, maybe even some snow," Perez said on Thursday, "but I don't see it happening now. With how much I've spent on my move and how much the girls are spending just to live where they are, it's just too much right now."
Perez says she's grateful to be able to spend the holiday in the White Mountains with her husband of 41 years but is frustrated by "not being able to see my family because this economy is so screwed up."
She said she's trying to stay positive about the situation, saying, "It's still a shame, but at least we have an idea of what to expect for this year's holidays, so we can save up a bit and prepare for Christmas properly."
Many Americans also think like Perez. A recent report by the Rockford Register Star suggests that many spenders are deciding to hold off on filling their gas tanks so they might have a little more to spend on Christmas shopping for their families. This will help them avoid expected all-time high gasoline prices, which are projected to be around $3.68 nationally, about 30 cents higher than 2021.
"It shouldn't come down to money, especially on a holiday like Thanksgiving," Perez said. "I'm choosing to be grateful for what I have and who I'll be with, and I'm going to just focus on that. Everything's not all bad."
Comments and questions are always welcome. Contact the reporter at jhernandez@wmicentral.com.