Blue Ridge School District to hold meeting for parents about student mental health and drugs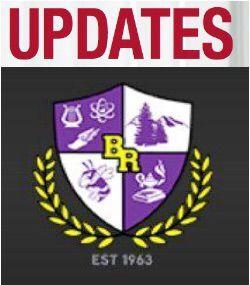 To address youth suicide and accidental overdose in the White Mountains, an open meeting has been scheduled to educate parents about children's drug use.
"Young people in the White Mountains are dying at alarming rates from suicide and accidental overdose," said Becky Montoya Wright, a licensed counselor and mental health specialist with the Blue Ridge Unified School District.
Because of this, Blue Ridge Unified School District will hold a public meeting for parents to educate them on suicide and accidental overdose. Although the meeting is intended specifically for Blue Ridge parents, Montoya Wright said it's open to parents from neighboring communities as well.
The public meeting will be held from 6 to 7:30 p.m. on March 30 at the Blue Ridge district board room at 1200 W. White Mountain Blvd. in Lakeside.
The school district is partnering with Nexus Coalition for Drug Prevention. Nexus will be presenting information about current drug trends, the extreme risks of fentanyl and the use of naloxone, a potentially lifesaving medication for opioid overdose.
A local father, Jason Mulder, will be sharing his experience about losing his son, Jaden, to an accidental overdose. Jaden took a pill not knowing it was laced with fentanyl.
Fentanyl is the most common drug on the streets now and is very commonly linked to overdose deaths.
"I do think most young people do (understand) that fentanyl can kill them," Montoya Wright said, adding they don't know that "drug dealers are mixing and stamping their own pills so they look exactly like what you would get from a pharmacy."
Suicide and drug overdose "hits every demographic," Montoya Wright said. "Any assumptions are disserving. There's not a type of kid or type or family. It hits the best of kids, the best of families, the most challenged kids, the most challenged families."
Montoya Wright added that youths often are afraid to call 911 when they know or suspect someone has overdosed because they're afraid that they or the person who overdosed will get in trouble for participating in illegal activity.
"Caring friends do a disservice to the one suffering because they're trying to not get themselves or the one that's suffering in trouble, so they hesitate to make that call," said Montoya Wright. She added that Arizona has good Samaritan laws that protect people who call 911 due to an overdose.
"If you suspect an overdose, call 911. Good Samaritan laws protect you and (you) may save your friend's life" by calling, she said.
She said those who attend the March 30 meeting will have the opportunity to participate in additional training on Naloxone and suicide prevention.
This meeting is another effort by the school district to address the suicide and opioid crisis. The school district regularly provides education and resources to students and parents.
For more resources, visit the Nexus website at ncdp.rocks.