LAKESIDE — Thursday, employees and residents of Haven of Lakeside received the COVID-19 vaccine.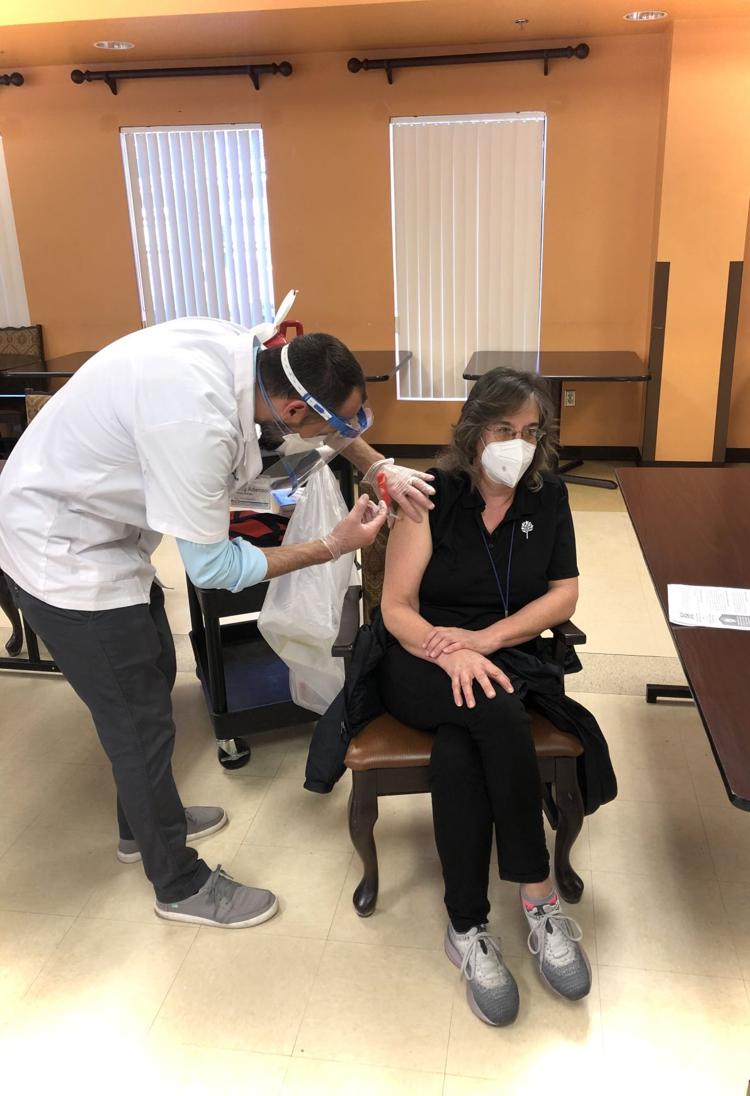 The significance of receiving the first COVID-19 vaccination at Haven of Lakeside was not lost on the first of their staff to receive it, Environmental Services Manager, Primi Madrid.
As a 10-year employee of Haven Health Group, Madrid has seen her fair share of crises, but none to the level of the COVID-19 pandemic.
"I watched as we lost family, friends and some of our dear residents to the plague that swept through our county, said Madrid. "It was devastating. I cry every time I think about it."
As the chief safety and emergency preparedness manager, Madrid and her team were able to keep Haven of Lakeside free of COVID-19 for nine months.
"We took every necessary precaution you can imagine, but when it happens there is very little you can do. COVID-19 is highly contagious," Madrid said.
Primi and her team quickly constructed plastic walls and turned a dementia unit into a COVID-19 care center.
"Walking through those halls it felt like a war zone," Madrid said. "All our people were dressed in full PPE 24/7. It felt like a plague was passing through our home."
Madrid said she has lost friends, and extended family members to COVID-19 and her heart aches for those who had to spend this past holiday without a precious loved one at their table.
"Receiving the vaccine today was such a relief," Madrid said. "It felt like our first step toward healing the entire world."
Madrid encourages all Haven Health employees and residents to receive the vaccine when it becomes available.
"Do it for the person beside you," Madrid said with tears in her eyes.
Haven of Lakeside vaccinated staff and residents Thursday and Friday last week.
Haven of Show Low will be offering the vaccine to residents and employees this week. The process is run by Walgreens and takes less than 20 minutes with vaccine and observation.
Executive Director of Haven of Lakeside, Ryan Anderson is encouraged by what he has seen as he said, "Every member of our staff and all our residents are being offered the vaccine. It's our first big step towards re-opening our doors to friends and family."
Haven encourages all employees and residents to participate in vaccinations when they become available in your area.