GILA COUNTY — A helicopter working on the Polles Fire reportedly crashed in the forest Tuesday afternoon, killing the pilot.
In a press conference held by Tonto National Forests officials, the pilot was identified as Bryan Boatman, 37, with Airwest Aviation out of Glendale. He leaves behind a wife and 8-year-old child.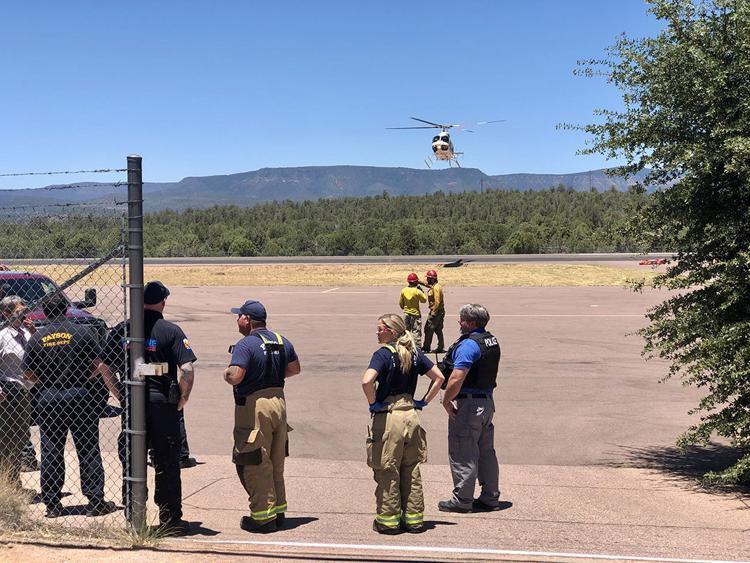 The helicopter, which only Boatman on board, crashed north of the burn area around 12:20 p.m., said Sgt. Dennis Newman with the Gila County Sheriff's Office.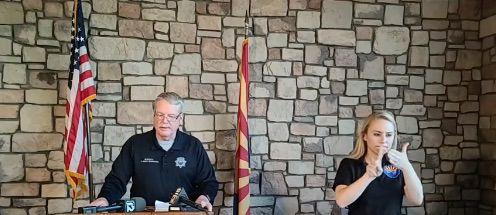 "His family has already arrived in Payson. S.O. (sheriff's office) and the Department of Public Safety is helping in the measures of retrieving him from the scene. He was not local. He does come from a family of firefighters, his father is retired from a Valley dept.," according to a post on Facebook from Stacy Figueroa with the PFSD.
"The tragic incident is currently under investigation and additional information will be released as it becomes available," according to a release from the Forest Service.
When dispatchers initially toned out that a helicopter had crashed there was confusion on where the accident had occurred. Payson fire, police and paramedics converged on the airport only to find the crash was in the forest.
Fire Chief David Staub said they were standing by to provide medical, but the incident was being handled by the Forest Service.
Resources on the 580 acre Polles Fire include approximately 360 personnel, including nine crews, 14 engines, three dozers, two masticators and five helicopters, according to a fire update posted July 7.