WHITE MOUNTAINS — If you happened to be awake early in the morning over the weekend, you would have seen 16 hot air balloons floating overhead in Pinetop-Lakeside and Show Low.
The 3rd Annual White Mountain Hot Air Balloon Festival was the only one of its kind in the country so far this summer as all other events were cancelled including the famous one in Albuquerque.
Sixteen balloon owners showed up from Texas, New Mexico, Colorado, and Arizona to get a chance to fly. More wanted to come but had to be turned away.
Setting off from the Mountain Meadow Recreation area on Woodland Road, the balloons sailed over Rainbow and Show Low lakes and headed towards Show Low Airport. To the thrill of spectators at each of the lakes, many of the pilots touched their balloons down on the water.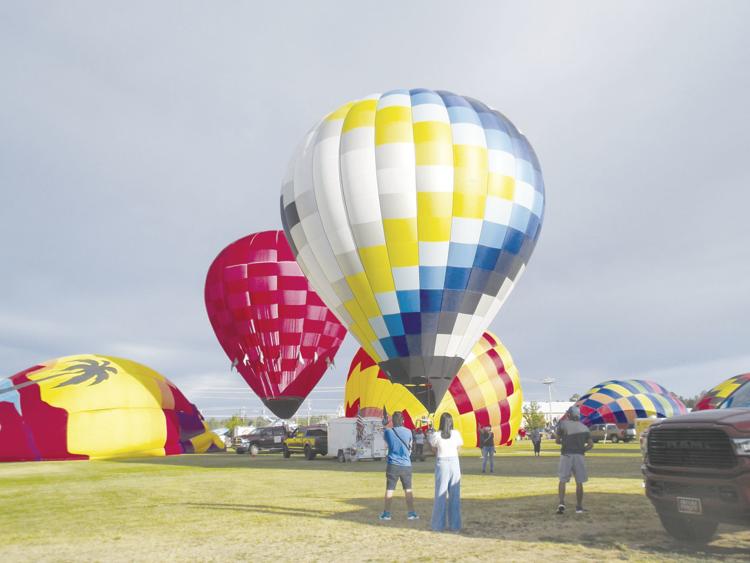 "I was chomping at the bit to get up in the air," said Nancy Aubol-Hanks who is from Albuquerque. "It puts a smile on my face. You feel like you're being held up by the hand of God as the earth moves underneath you." She has been flying hot air balloons for 38 years.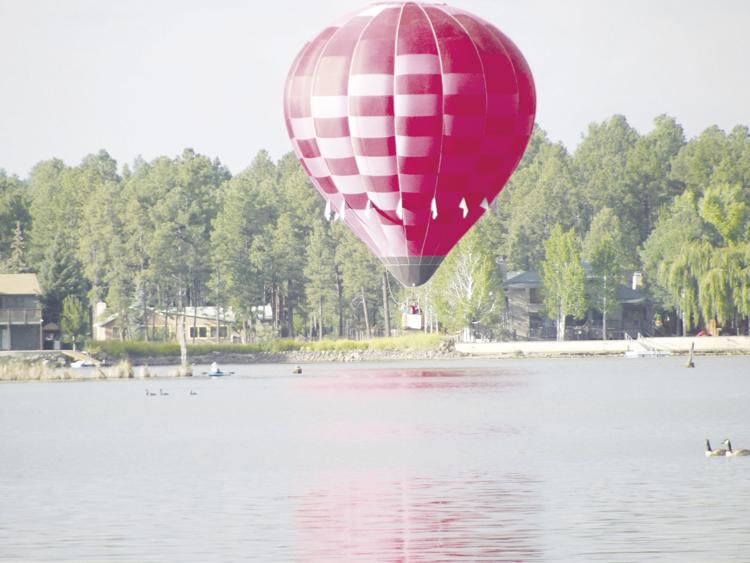 "I was told I couldn't do it because it was a boy's sport. Don't tell me I can't do something."
Hector Corrominas is from San Antonio, Texas and said it was his first time at this event. He has been flying balloons for 12 years.
"I go to events from coast to coast and overseas," said Corrominas. "I love to fly."
The rest of the events normally held at the festival were cancelled, including the tethered rides and other activities at the park.
A pilot's reception was held at the Hungry Buffalo on Thursday, June 25 from 5 p.m. to 7 p.m. The Highway 260 band played on the patio while pilots and their families and friends mingled with Pinetop-Lakeside staff and sponsors of the event.
The Hungry Buffalo was one of the sponsors and Tony Alba, the Community Services manager for Pinetop-Lakeside, said none of the sponsors cancelled.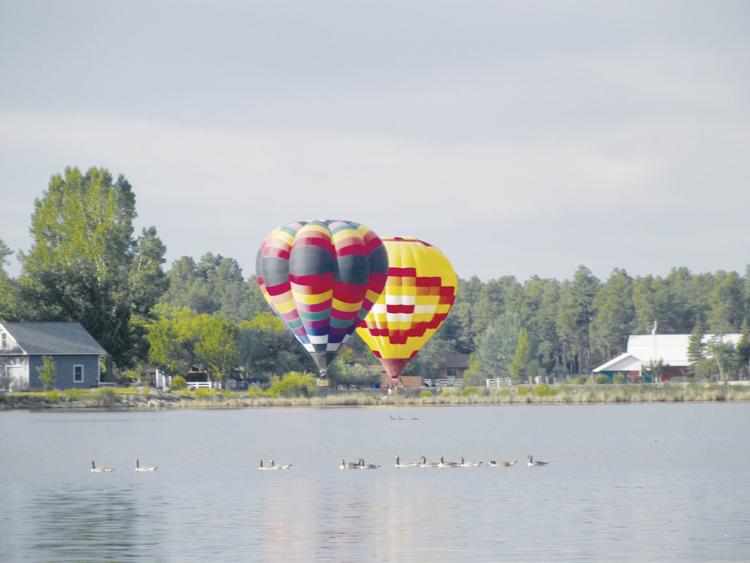 On Saturday night, the balloons "glowed" and people were able to drive through and take pictures though they couldn't get out of their cars.
The event was considered a huge success, despite not having any of the other activities and here's hoping next year's event will be bigger and better.