WHITE MOUNTAINS — The White Mountains got their name for a reason, right?
The first major winter storm of the season that affects a wide swath of northern Arizona was poised to strike as this issue went to press.
Did you have to shovel your way out to the mailbox to get this newspaper?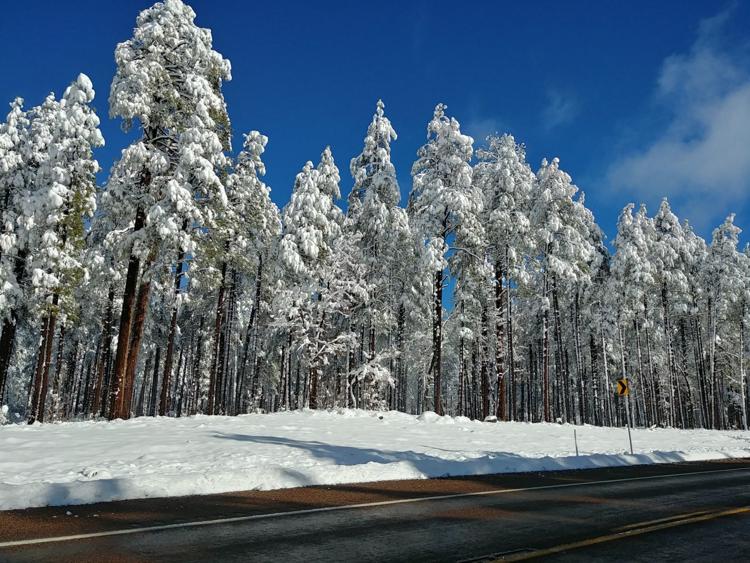 The National Weather Service was predicting snowfall across the region, with lower elevation areas like Snowflake-Taylor expected to receive 4-6 inches of new snow, and St. Johns a dusting of 2-4 inches.
As much as 17 to 23 inches of snow was predicted at Alpine, an area that received about 10 inches from the first snow of the season — which affected higher elevations, providing only a dusting to Show Low. Show Low and Heber/Overgaard are predicted to get about 9 to 15 inches of snow from this storm.
The storm arrived just in time for the Thanksgiving holiday travel period. Authorities urged motorists to leave for their destination before the storm, if possible, or to cancel travel plans.
The storm also arrived on the heels of a major power outage that occurred on Nov. 20-23, affecting 15,000 Navopache Electric Cooperative (NEC) customers from Whiteriver and Pinetop to Vernon and east to Nutrioso and Alpine and into Catron County, New Mexico. Alpine customers regained power on Sat. Nov. 23, after over 50 hours without electricity during freezing weather.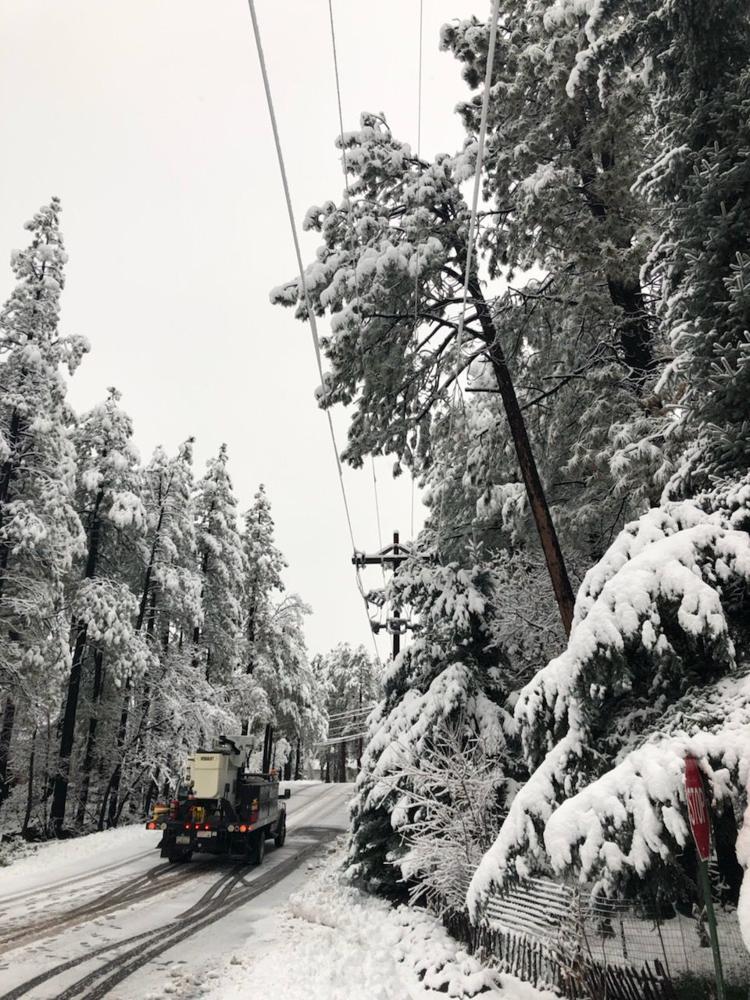 "It has been a little over 10 years since NEC has had an outage of this magnitude," stated NEC in a press release Tuesday. "The areas (where)the transmission lines were taken down by the storm received significant amounts of heavy, snow, had high winds, and crews were working in conditions at times that were so cold that they had a water pump on one of the snow cats freeze," the press release stated.
Many areas affected by the outages along the 3,500 miles of NEC lines were in remote, hard to access places with deep snow, Jennifer Wade, NEC communications specialist said in a phone call to the Independent. Where bucket trucks could not be used, crews had to climb the poles and make repairs by hand.
"NEC has ensured that all of the systems are up to date and fully functional in preparation for the upcoming storms. Management is also making sure that all crews are well rested in preparation should another outage occur, as well as making sure that all equipment is staged and ready to go and materials are on hand. This storm is expected to be colder, so we are in hopes that the snow will not be as heavy as with this last storm," NEC said.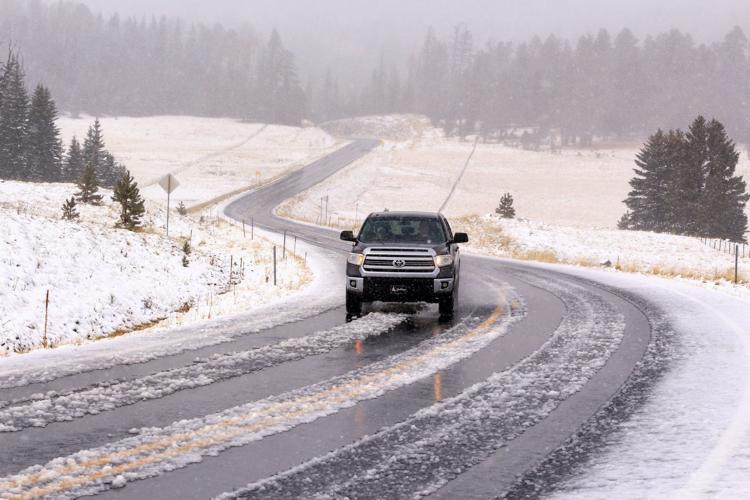 Navajo County Emergency Manager Catrina Jenkins said she wanted to urge people to be prepared as much as possible for a power outage, or to have a plan for a family or friend to stay with if a lengthy power outage occurs. Jenkins said that it was her agency that coordinated the opening of warming shelters in Pinetop and Vernon during the previous outage that provided a safe place for people to come and warm up. The centers were not open for overnight accommodations, however. Jenkins said that Emergency Management is seeking more volunteers to help staff warming centers, as the need arises.
Jenkins said that ADOT will plow state highways round the clock, and that the county will work to keep main roads open. But she advised people to be patient in the event of a major snowfall.
"There's a lot of road out there and it takes time," she said on Tuesday.
Jenkins did advise that plow drivers would be notified of 9-1-1 emergency calls, as needed.
The Ace Hardware store in Pinetop was doing a brisk business in essential winter items, said Manager Dustin Simmons.
"With the power outage we started selling a lot of emergency lights — battery operated. Lights and lamp oil, fire starters, pellets, firewood," he said. In the store's small engine repair shop, Chris Wilmann said he had a lot of generators and snowblowers to fix.
The Climate Prediction Center of the National Weather Service is predicting above normal temperatures and above normal precipitation for the month of December in northern Arizona.