PINETOP – Pinetop resident Jim Gucwa has never had a credit card, or a car payment or a mortgage, and has always paid cash for everything while pursuing his career as an artist. Obviously, he's not a starving artist.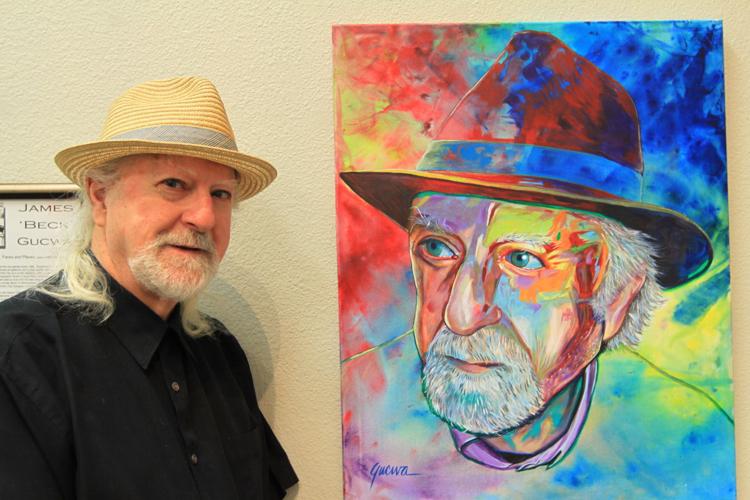 "I have an economic system in place whereby I do not need a lot." said Gucwa. "I do not want to worry about making money. Like I have to have air to breathe and food to eat, I have to paint."
Gucwa, who is known locally as Jim Beck, owned the Pinetop Contemporary Art gallery in the 1990s. He is also known as Jim Saxy, a talented musician who plays saxophone in his two bands, Blue Tattoo and Port Allegro Duo.
In the art world he is also known as Kingneon, a name given to him for his work in photorealism for paintings of neon road signs which were popular in the 1940s and 50s along the highways and byways of America.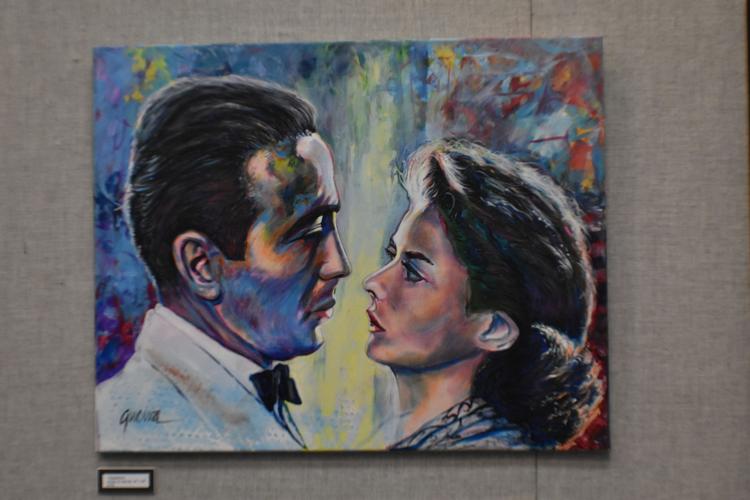 Having grown up in New Jersey, Gucwa's parents were Dorothy and Jim Cragg, Sr. His father died when he and his brother were young and his mother later married Stanley Gucwa who adopted Jim and his brother.
After his father's death, and before marrying his stepfather, his mother worked as a switchboard operator. She had envelopes for everyone of the bills she had to pay and would place the money in each envelope on payday. There were two extra envelopes, not required, which she also filled, one for Christmas and one for vacation. She would also hold an annual celebration for their house and everyone had to buy a present for the house, a lesson in gratitude from a single mom for her children. No doubt she was the influence to Gucwa's financial philosophy.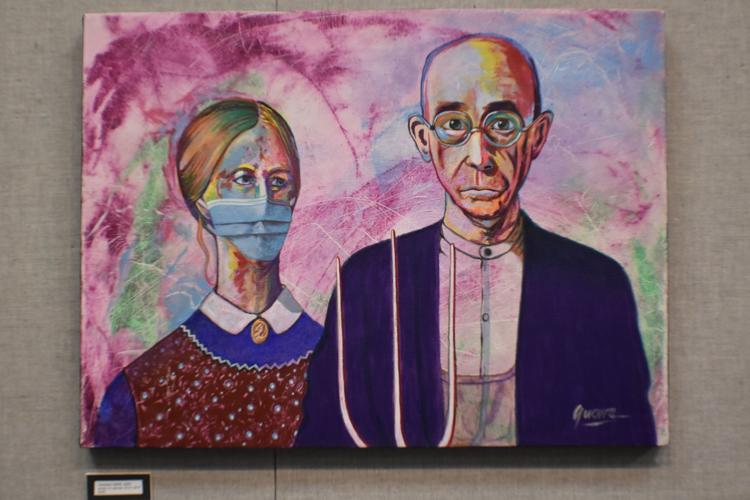 As a young boy, Gucwa was drawn to art and would sit at the table for hours and draw. Around age 11 his mother bought him his first oil painting kit.
Seeing a popular ad when he was 13 which said, "Draw me," young Cragg drew the picture, sent it in for evaluation and was told he had artistic promise for their correspondence course which, of course, came with a cost. Supportive of his creativity, his frugal mother somehow manifested the funds and he applied himself 100% to the endeavor.
He spent hours drawing and from early on he was concerned with accuracy. Draftsmanship was very important to him from the start. Though he would never miss an episode of "Twilight Zone," he recalls a time when he was drawing and it was time for the show but he had not finished his drawing. It was the TV show that went by the wayside that evening, not his artwork.
After graduation he attended Newark School of Fine Arts for a year and then was diverted from his passion, marrying and having a child and working in a world that did not provide him the outlet his artistic DNA required.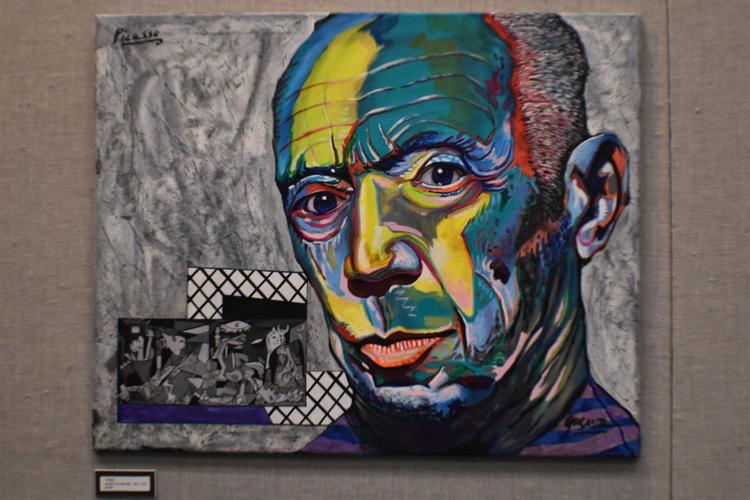 Summoning his family to go West with him without success, he left with a backpack of art supplies and $100 and was back on track, determined to make his mark in life as an artist.
"Nothing was going to stop me," said Gucwa.
That determination and passion earned him the right for showings in such places such as New York, San Francisco, Santa Monica and Scottsdale. His work adorns the walls of many private collectors including Alice Cooper whose walls are adorned with many pieces of Gucwa's work.
"My gallery director in San Francisco, Martin Buehler from Switzerland, said, 'Jim, you cannot live in this little podunk town in Arizona. You have to live in a metropolitan area to become a more successful artist.' And that is true, I would get a little further in my career, but I chose here," he said.
Gucwa said most artists vie for the metropolitan areas. One of his paintings in New York may go for $20,000 whereas in San Francisco, $12,000 or $13,000 but those figures are unrealistic for the White Mountains.
"I did not really care about making a lot of money, I just cared about painting," said Gucwa, "Which is why I first built a house in Arkansas, because in the 9 to 5 world I would have to pay a mortgage and would have had no time to do my painting."
Today, a successful artist, author and musician, Gucwa and his wife Katie still aspire to his making a living as an artist. When he sells a painting, he exercises restraint and puts that money in an envelope to pay his bills since he has no idea when the next sale may happen.
Gucwa, who spent his high school years trying to explain his new last name which was hard to pronounce and caused great curiosity as to it's ethnicity, caused him great angst. Years later when he met his wife Katie and proposed to her, she told him she would marry him but would not take his last name. He said he would take hers, though not legally, and when they moved to the White Mountains in 1993, he began introducing himself as Jim Beck, an easy name to pronounce.
Because many people have never been able to own an original piece of art, Gucwa's work, "Faces and Places" is currently on display at NPC's Talon Gallery in Show Low. There are 35 pieces which would normally sell for around $2,500, but are Mountain-priced for only $100 or slightly more. Though COVID-19 rules apply and people are not able to attend the usual gallery viewing, they can experience his art through the virtual tour created by the gallery: https://www.youtube.com/watch?v=Op5TTLQOpys
Regardless of what you call him, Jim Cragg Gucwa Kingneon Beck, his occupation is artist.