SPRINGERVILLE — This year's Springerville-Eagar Regional Chamber of Commerce Banquet saw some great attendance as business and volunteer nominees and chamber supporters gathered for a dinner and awards ceremony at the VFW in Eagar on October 19.
This year, there were multiple nominees for almost every category, which included "Business of the Year," "Rookie Business of the Year," "Citizen of the Year" and "Volunteers of the Year."
The "Lifetime Service Award," however, was firmly decided upon. Dave Pulsifer was recognized for "his decades of service to the community of Round Valley." This service included 45 years of helping to produce the 4th of July Rodeo, serving on the hospital board for 17 years, and starting the Friends and Neighbors picnic back in 1972. The crowd overwhelmingly approved with cheers and loud applause when his name was announced. "I love you all," Mr. Pulsifer said after receiving his award plaque from Becki Christensen, Director of the Board.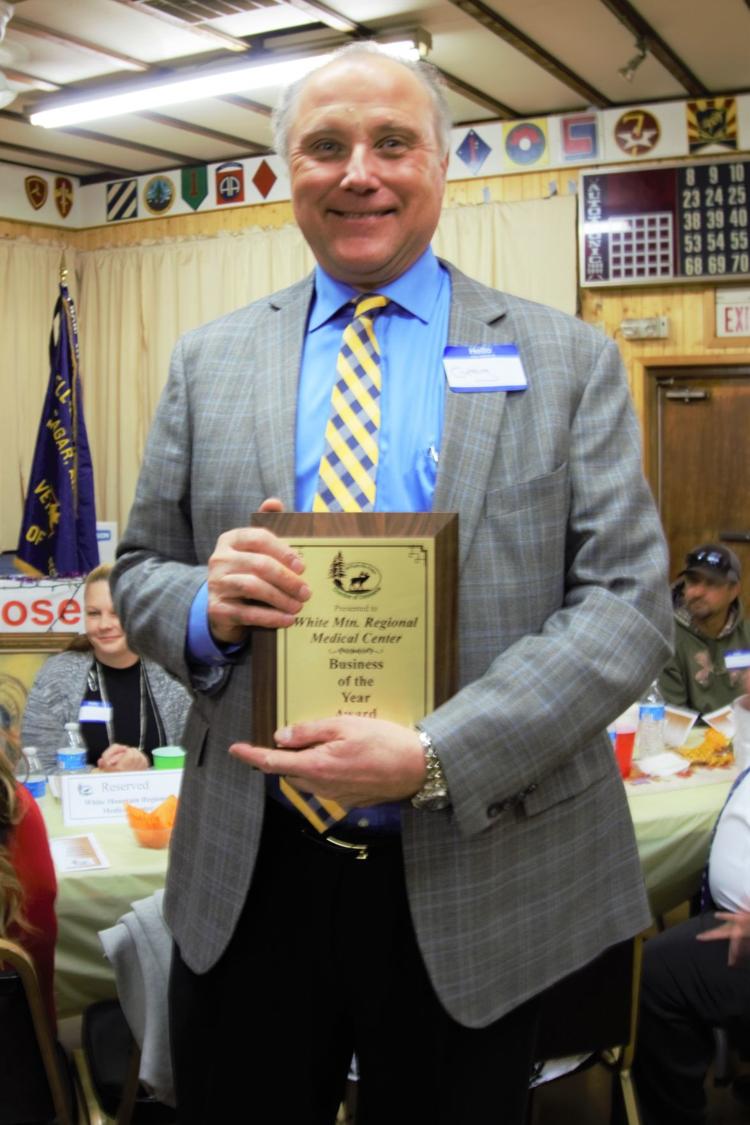 White Mountain Regional Medical center took "Business of the Year," ahead of another community-supporting nominee, Goob's Pizza. The hospital hosts community events such as the fun run and a health fair and supports many community efforts. The hospital employs 170 workers, and the combined direct and indirect impact of WMRMC on the local economy is $31 million dollars annually. The "Business of the Year" award nominees are chosen from nominated chamber members who have been in business for over 3 years.
"Rookie Business of the Year" is an award much like "Business of the Year," but for chamber members who have been in business for less than 3 years. The nominees were very diverse, including Springerville RV Park, You Are My Sunshine Daycare, R Lazy J Ranch, and Apache Industries. But in the end, the chamber board voted for Apache Industries, a woman-owned business in Springerville that makes night vision devices and other equipment for police and military needs. The company employs 18-full time workers, and was recently awarded a $9.5 million, five-year contract to build night vision equipment for the Defense Logistics Agency, a major buyer for the Army.
Debbie Williams, winner of the "Citizen of the Year" award, has dedicated much of her life to serving her community. Mrs. Williams has served as a member and officer of Beta Sigma Phi for 29 years. Beta Sigma Phi an international sorority organization that has helped to provide scholarships and other community project funding for residents in Round Valley and the White Mountains. Williams has also been a secretary for the ATV club, and is also a founding member of the White Mountain Community Co-Op.
Two awards are given every year by the chamber for "Volunteers of the Year," which are nominated by chamber members and chosen by the Board of Directors, for their efforts in making the community better. This year's awards went to Bob Dyson and Victor Rivard.
Bob Dyson has been retired for 10 years now, after being a public servant for 38 years; he hasn't slowed down. He maintains the Madonna of the Trail statue in Springerville from April through October, delivers for Meals on Wheels, has worked on the Planning and Zoning committee for Springerville, and constantly does projects around town that need volunteers. He has also served as a choir director for 50 years.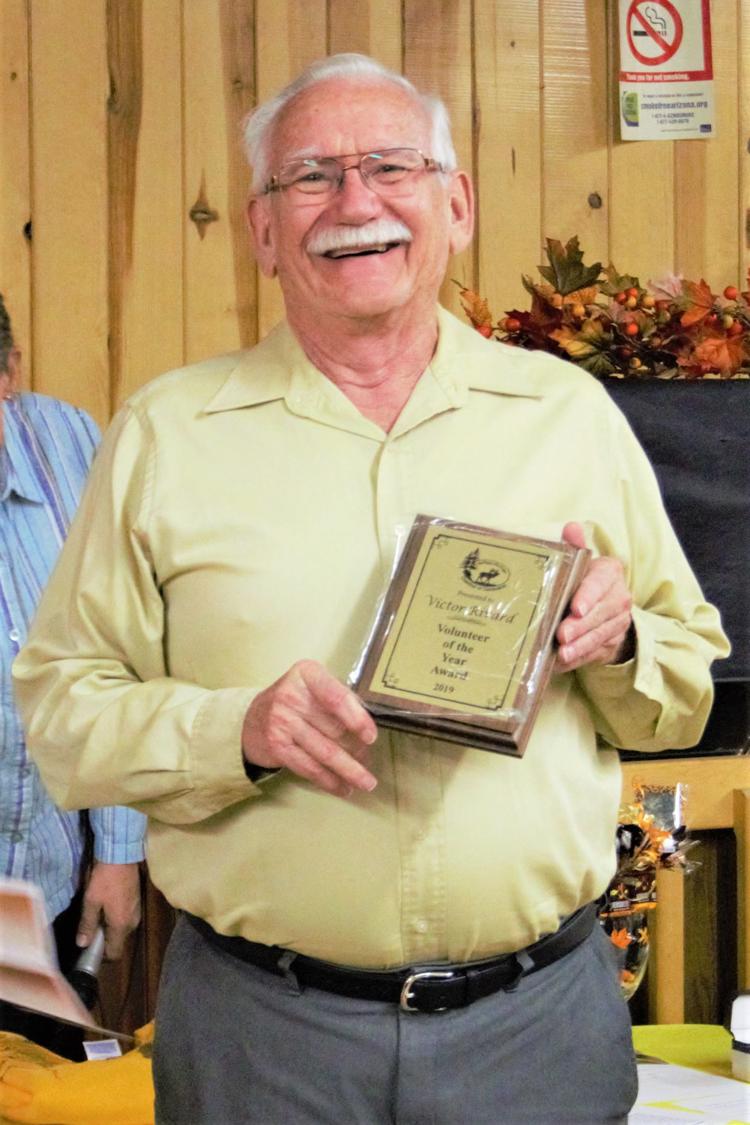 Victor Rivard volunteers "basically anywhere he's needed." Mr. Rivard takes care of Round Valley Cares, Inc., which runs a food bank and an emergency financial assistance program. Rivard was described at the ceremony as a person who is the type of volunteer that's "the first one to show up and last one to leave."
The evening ended with a silent auction and drawing for door prizes. Attendees enjoyed Italian-styled desserts and spent the last of the evening event congratulating the winners on their well-deserved achievements.