WHITE MOUNTAINS — What a mess. And what a challenge.
That's what jumps out from the Forest Service's newly released study of the environmental impacts of a proposal to thin and burn 1.4 million acres in Rim Country and the White Mountains.
Across that vast landscape, the trees are stunted, potential crown fires and mistletoe infestations threaten 75 percent of the forest, streams, springs and meadows have dried up, species face extinction, aspen are vanishing and forested towns face catastrophe, according to the just-released environmental impact statement on the Rim Country and White Mountains 4-Forests Restoration Initiative (4FRI).
The analysis focuses on the plan to log and thin 900,000 acres and reintroduce low-intensity, managed fire on about 1 million acres, with some of those categories overlapping. The Forest Service hopes to play God, restoring the wildly out-of-balance ecosystems of a once stately, fire-adapted forest. The release this month of the 700-page Draft Environmental Impact Statement (EIS) starts a 90-day comment period, with the hope the Forest Service can award thinning contracts in the spring.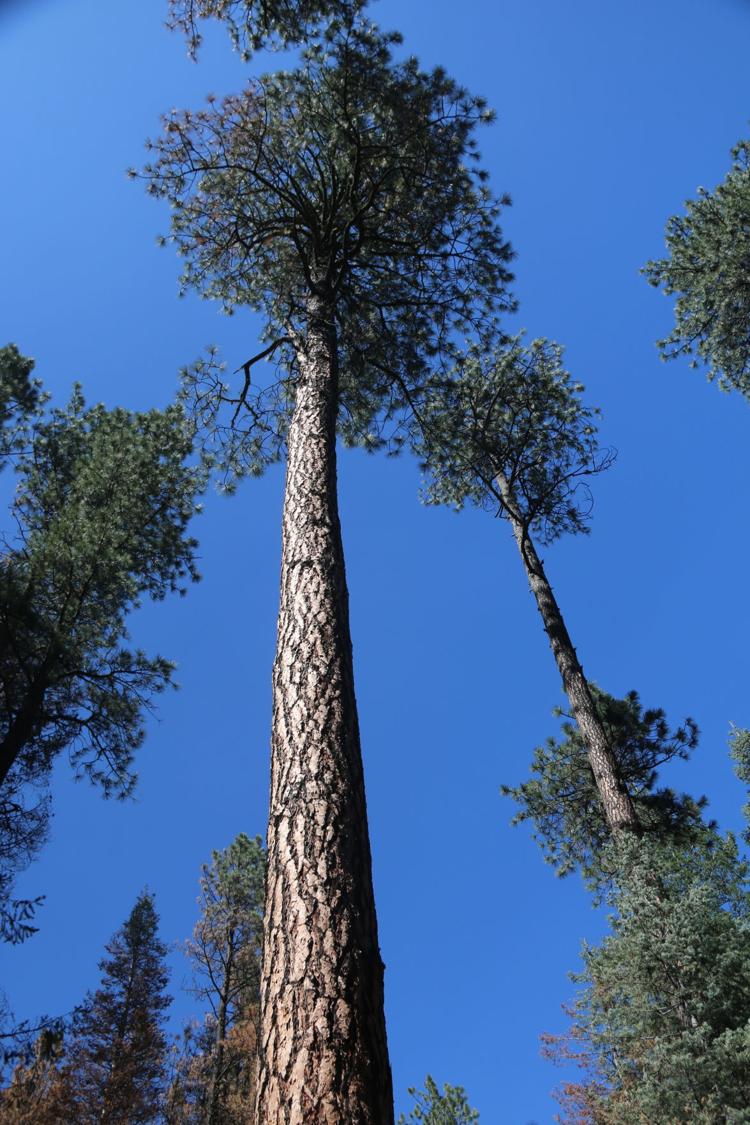 It's the second phase of the landscape-scale 4-Forests Restoration Initiative. The first portion completed a million-acre analysis five years ago — mostly focused on the forests around Flagstaff and the Grand Canyon.
The Rim Country project includes millions of acres along the Mogollon Rim and near the communities of Happy Jack, Payson, Young, Heber-Overgaard, Show Low and Pinetop-Lakeside. But the project has more than local significance.
Forest managers and communities across the West are keeping their eye on 4FRI because the approach represents the best chance of keeping forests from burning to the ground and destroying communities. The massive assessment streamlines the process without waiving or gutting environmental protections. As a result, it offers a model for saving sickly, overgrown, drought-plagued, fire-prone beetle-infested forests everywhere.
But 4FRI's accomplishments to date are less inspiring.
The Forest Service has previously awarded contracts to thin 300,000 acres to a succession of contractors. Those logging companies come gusting in with big plans – like making jet fuel from wood chips. But their business models splintered on the roughly 30 tons of wood scrap, saplings and brush the plan requires them to remove on almost every acre. Loggers can make money on small trees – but not on the biomass. As a result, they've only thinned about 15,000 acres so far.
The Forest Service hopes a more flexible and realistic approach on the latest installment of 1.4 million acres will attract industry. The Forest Service has already convened a conference for logging companies interested in bidding on the 900,000 acres worth of thinning projects cleared for sale in the Rim Country EIS.
So the economics of thinning remain problematic.
However, simply completing a 1.4-million-acre environmental analysis represents a huge change for the Forest Service. The old system could require a year of study for a single thousand-acre timber sale. The new system can clear a million acres for bids all at once and guarantee a steady, 20-year wood supply for industry willing to invest in new mills and wood processing operations.
As the EIS shows: That had better work because the forest's in rough shape after a century of fire suppression, grazing and big-tree logging that has converted a fire-adapted forest into a thicket of matchsticks.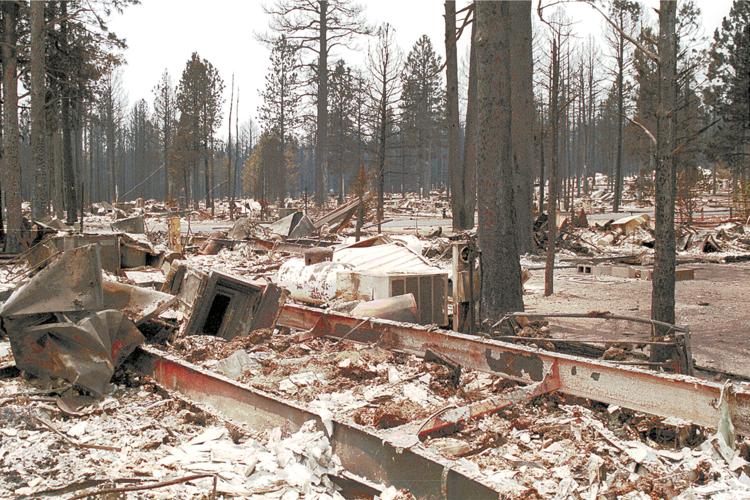 Almost the entire forest is vulnerable to crown fires, with flames leaping from treetop to treetop as fast as a man can run. About 20 to 50 percent of the forest could generate an "active crown fire" — a continuous wall of flame so hot it generates its own weather. Such a fire swallowed up Paradise, California, last year, killing 85 people before they could flee.
The project aims to dramatically reduce the risk of crown fires by creating a forest dominated by widely spaced, old-growth trees.
Currently, the forest has about 1,000 trees per acre, compared to the target of 10 to 250. Worse yet, about 90 percent of the trees now are less than 12 inches in diameter – saplings that spread a ground fire into the lower branches of the big trees like a matchstick. Historically, the forest was dominated by giant trees that could easily survive frequent ground fires. Now, trees greater than 24 inches in diameter account for just three trees per acre – they should average about eight.
In addition to thinning those dangerous thickets, the project hopes to restore streams, springs, meadows and wildlife habitat.
Only about a quarter of the 900 miles of streams are healthy. Most have dried up, silted up or eroded. However, about 90 percent of the wildlife in the forest depends critically on the survival of those streams and springs.
So the project hopes to restore 13,000 acres of riparian areas, 184 springs, 36,000 acres of grassland, 6,400 acres of wet meadows and 777 miles of streams. Some of that will follow naturally from dramatically reducing tree densities. Some of it will require extra restoration projects.
4FRI represents not only the best hope to reduce crown fires and restore forest health, but a sweeping effort to reinvent the logging industry and bolster the economy of local communities. The environmental analysis lays the groundwork for a new kind of logging and a new relationship to fire. It also demonstrates the enormous challenges of playing God with an ecosystem.
Granted, it's complicated and full of pitfalls – but the long-term survival of every community in Rim Country and the White Mountains depends on how it all works out.
This special series will dive into the findings of the EIS for Rim Country and the White Mountains when it comes to fire danger, watersheds, wildlife, recreation and economics.
Peter Aleshire covers county government and other topics for the Independent. He is the former editor of the Payson Roundup. Reach him at paleshire@payson.com