WASHINGTON — House lawmakers don't plan to vote this week to end the government shutdown.
That's according to the office of Republican Whip Steve Scalise, who announced the schedule Thursday.
Scalise's office says lawmakers are waiting on the Senate. But the Senate already approved a bill to keep the government running. The House panned that measure and approved a new version that included money for President Donald Trump's border wall.
Scalise's office says, "Please stay tuned to future updates for more information."
The shutdown includes only a partial interruption of federal government services and affects about 800,000 federal employees.
Forest Service law enforcement officers will be on duty and timber sales will continue. Contractors who provide services to the Forest Service will not be providing their services during a shutdown.
All hospitals operated by the U.S. Department of Veteran Affairs will remain open. That includes the Show Low VA Health Care Clinic at 5171 Cub Lake Road, which is open 8 a.m. to 4 p.m. Monday through Friday. Social Security, Medicaid and Medicare payments and services will continue uninterrupted.
All local mail throughout the White Mountains will operate as usual. Because the U.S. Postal Service is an independent entity funded through the sale of its own products and services — and not by tax dollars — mail services are not impacted.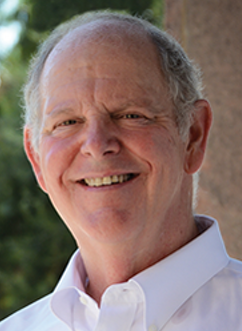 Arizona U.S. Rep. Tom O'Halleran, D-Sedona, says he will give up his salary for the duration of a government shutdown. O'Halleran, who represents the White Mountains in CD-1, makes about $174,000 annually, or roughly $476 per day. He has earned over $2,500 since the government "shut down" on Dec. 22.
"The American people expect their elected officials to do the job they are being paid to do, so if we cannot reach a bipartisan consensus on a funding bill before the end of the week, I will forgo my pay during the resulting government shutdown," O'Halleran said in a statement.
He said the shutdown could cost the U.S. economy billions. According to Standard & Poor's Ratings Service, the 2013 government shutdown cost the economy an estimated $24 billion.
O'Halleran introduced the No Ongoing Perks Enrichment, or NOPE Act, which would implement a "No Budget, No Pay" policy for members of Congress and freeze congressional salaries at their current rate. Additionally, he cosponsored the SHIELD Act to prevent a government shutdown from impact the pay of the men and women of the armed forces and first responders.
During a shutdown earlier this year, O'Halleran donated his salary to veterans' organizations in Arizona.
Lawmakers are away from Washington for the holidays and have been told they will get 24 hours' notice before having to return for a vote.
President Donald Trump is vowing to hold the line on his demand for money to build a border wall — something he campaigned heavily on in 2016.
Back from the 29-hour trip to visit U.S. troops, Trump tweeted Thursday that "we desperately need" a wall on the Mexico border, funding for which has been a flashpoint between the White House and Congress since he took office.
He called on Democrats in Congress to fund his wall, saying the shutdown affects their supporters. "Do the Dems realize that most of the people not getting paid are Democrats?"

Virginal Democratic Sen. Mark Warner called Trump's comments "outrageous." In his tweet, he added "Federal employees don't go to work earning red or blue jerseys. They're public servants. And the President is treating them like poker chips at one of his failed casinos."
"This isn't about the Wall," Trump tweeted Thursday evening, "everyone knows that a Wall will work perfectly. ... This is only about the Dems not letting Donald Trump & the Republicans have a win."
The shutdown started Saturday when funding lapsed for nine Cabinet-level departments and dozens of agencies. Roughly 420,000 workers were deemed essential and are working unpaid, while and additional 380,000 have been furloughed.