WHITE MOUNTAINS — The Independent has been following a number of high-interest criminal cases, some for more than one year now. The pandemic has resulted in a whole lot of nothing happening in April, partly because the Arizona Supreme Court, as part of its administrative order dealing with the crisis, has suspended the rule of criminal procedure that sets the timelines for speedy trials in Arizona.
The suspension of Rule 8 has allowed courts to continue cases, without regard to timelines, until a time, hopefully soon, that persons can go back to having up close and personal contact in a courtroom, like in the process of empaneling a jury. Navajo County case summaries follow. All accused persons are presumed by law to be innocent.
Russell Rogers, 69, is husband to Margaret "Peggy" Rogers. Russell pleaded guilty to two felony charges on March 24, 2020, in connection with his part in his wife's embezzlement of $825,000 in cash from the Silver Creek Irrigation District in Taylor. Peggy is serving a five year sentence in prison. According to Russell's plea agreement, if the judge accepts it, he will avoid prison and be placed on probation, the main term of which is to repay the stolen money. His wife has the same terms of her probation which will start when her prison sentence is served. She hopes to earn money while in prison by painting and selling artwork. Russell still may face up to one year in the county jail as part of his probation. In fact, Navajo County Attorney Brad Carlyon gave fair warning to Russell and the court that at sentencing he will make the case for one year in jail for Russell. Sentencing was set for April 22, but has been moved to May 27. He is not in custody.
Anthony Mayfield, 64, of Woodruff faces charges stemming from an incident on Old Woodruff Road and Johnson's Hill Trail on Sept. 25, 2019. He is accused of firing a 9mm handgun near two men — one who was riding a bike, the other looking for a lost dog. The case was complicated by the fact that the prosecutor told the court in March that he thought Mayfield had been "undercharged" and may have been at the time a "prohibited possessor" of a firearm. Mayfield is out of custody and court records do not show if the prosecutor's concern has been resolved yet. His next court date, a case management conference, is set for May 7.
Ryland Haynes, 20, of Lakeside is facing five felony charges for allegedly shooting to death two domestic horses in Pinedale. He was arrested on Oct. 11, 2019, and is out of custody. Court records show that in March, a misdemeanor plea deal was being explored, but nothing has come of that yet. The case is being prosecuted by a visiting prosecutor from Coconino County; the reason for that is unknown. His next court date is set for June 2.
Louis Villa of White Mountain Lake is accused of murdering Tyler Alexandre, 31, near Joe Tank Road in Show Low on March 23, 2020. Apparently, the two men camped together the evening prior. Villa called the police to report the incident at about 4:45 a.m. that morning. Responding officers found the victim deceased with multiple stab wounds. Villa was found to have blood on his hands and clothing and police discovered a knife on the dashboard of Villa's truck. Villa, whom police say had been drinking, claimed that Alexandre tried to kill Villa and/or tried to steal Villa's truck. The case was recently transferred from the Show Low Justice Court after preliminary matters there. Villa's next court date is in the Navajo County Superior Court on June 6.
Alexander Hogoboom, 25, is facing a manslaughter charge in connection with the alleged Old Woodruff Road hit-and-run death of cyclist John McCleve, 60, of Snowflake on Feb. 25, 2020. A passing motorist discovered the fatally injured McCleve, and Hogoboom was arrested the next day in Globe, where he reportedly went for medical attention. Hogoboom has two other felony cases pending. He is accused of a felony assault filed on March 3, two felony DUIs filed that same day, and yet another felony DUI in connection with the manslaughter charge. He is in custody and has a release hearing set for May 7.
Cory Spencer, 26, of Show Low was charged in November 22, 2019, with eight felony charges regarding exploiting minors by allegedly taking inappropriate pictures of two children in Holbrook. He was scheduled for a change of plea on April 2, 2020, and The Independent attended that hearing. Spencer was brought over from the jail but the prosecutor informed the court that the state wasn't ready to proceed. Apparently, a "new image" was discovered on his computer which could be the basis for a new charge. His next court date is May 13.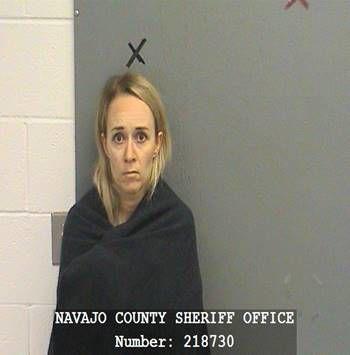 Melinda Porter, 36 of Heber/Overgaard was indicted in October 2019 on felony charges allegedly arising from an inappropriate relationship with a Mogollon High School student. Porter was a science teacher at the school before her arrest. Most of the charges allege that she furnished harmful material to a minor, but she is also charged with the Class 2 Felony version of kidnapping as well as assault. Defense counsel told the court in March that he was preparing a "mitigation package" for the prosecutor's review. Porter's next court date is May 5.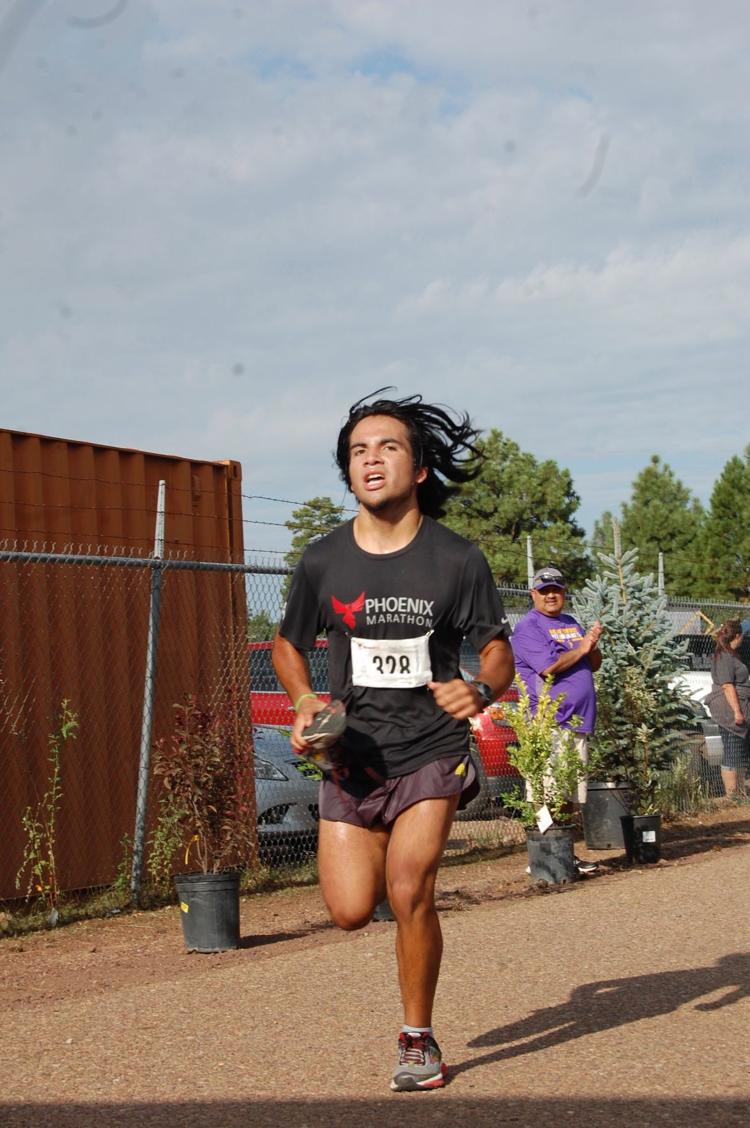 Sky Martel, 21, a gifted runner and athlete of Lakeside, faces 30 felony counts alleging sexual conduct with a minor and various versions of sexual exploitation. He was arrested in a hotel room in Flagstaff in March 2020 and is in custody at the Navajo County jail. There is little to report on this very new case; his case management conference on April 28 was moved to May 15.
Dawson Gardner, 21, of Clay Springs was charged on March 22, 2020, with two Class 6 Felonies of having sex with a minor in Pinedale. The minor was allegedly 16 years old, so he was charged with the least serious of any of the felonies. He is out of custody on a $5,000 bond and has hired counsel from Mesa. As of press time, Gardner's case is still in the early stages in Show Low Justice Court. Gardner's next court date there is May 4.
Joy Owens, 90, of Show Low and a member of one of Show Low's founding families, is not facing a criminal case, but the city has cited her for violating civil, non-criminal city zoning ordinances. The case has been going on since 2017 and her hearing in the Show Low Municipal Court began on Aug. 27, 2019, but didn't finish that day. The case has been set and re-set many times since then while the parties still try to resolve the zoning issues out of court. Her continued hearing is scheduled to start up again on May 28.