HEBER – Some Heber-Overgaard residents claim the shooting of wild horses is escalating, and that has prompted fear.
On Wednesday, an Overgaard resident hosted a public meeting at the local fire station to discuss the troubling situation. In addition to over 80 area residents, Apache-Sitgreaves National Forests Supervisor Steve Best attended the meeting along with Navajo County Sheriff's Office deputies and volunteers. Also in attendance was Show Low Mayor and Navajo County Dist. IV Supervisor Daryl Seymore.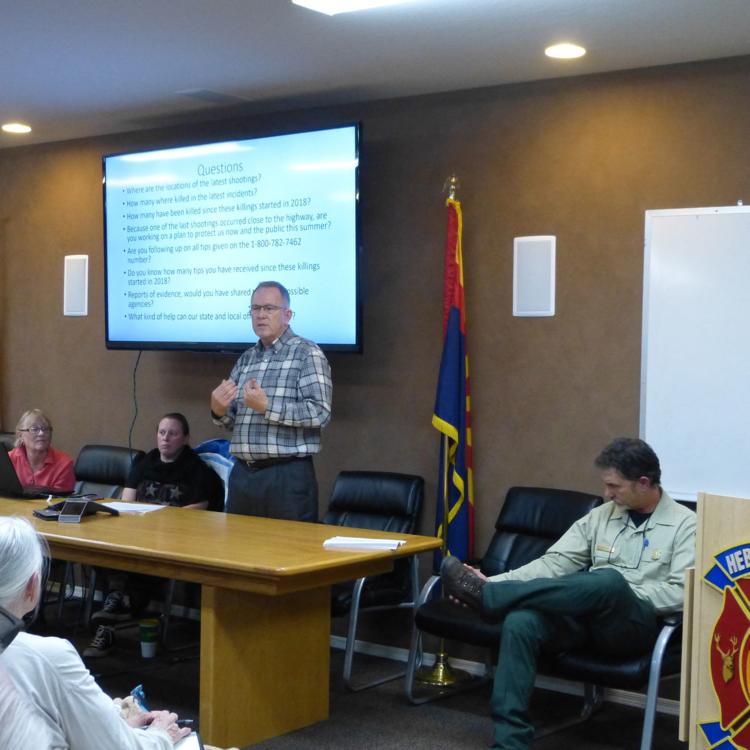 The meeting began and ended with a lot of questions, but no answers.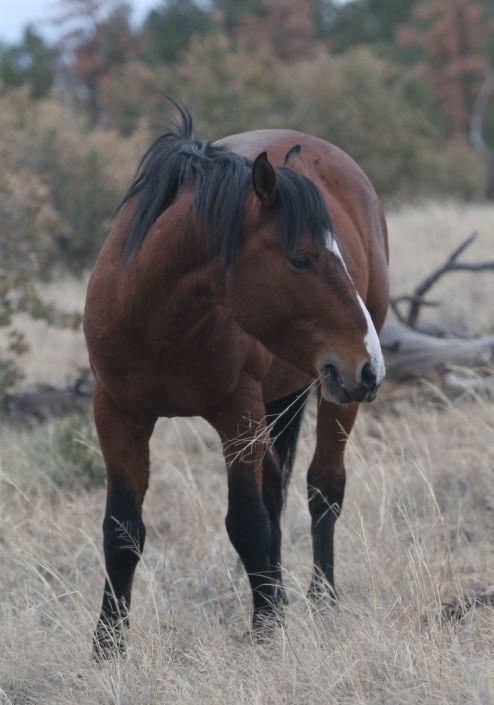 Despite a 15-month ongoing investigation by the law enforcement branch of the Forest Service, shooting deaths have been confirmed for at least 24 federally protected Heber Wild Horses in the Apache-Sitgreaves National Forests. The killings appear to be occurring more frequently, as evidenced by 15 dead horses found between Jan. 9-12. Law enforcement has not named any suspects.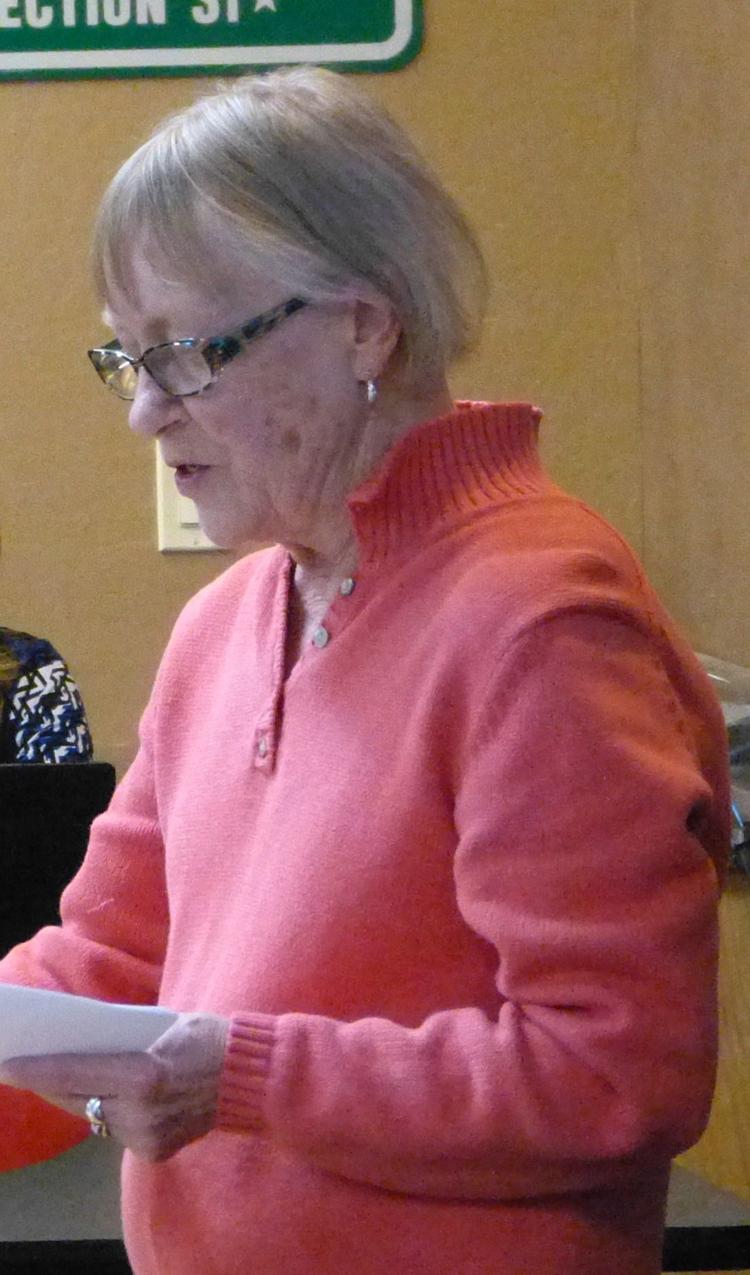 Resident John Franke and his wife, Connie, live east of Overgaard and their home is approximately 2,000 yards from where dead horses were recently found. That has left them feeling like sitting ducks.
"We don't want to be a victim of a shooting," John Franke told the Independent before organizing Wednesday night's community action meeting. "These shootings are too close to home and are getting out of hand."
The Frankes represent those who feel the horse killings are at a tipping point.
"I don't think the public is at risk," Best told the people at the meeting. "The ones doing the shooting know they are committing a crime so they aren't going to do it when people are around."
Best said he was not able to address any questions raised specific to the investigation, in order to maintain the integrity of the investigation.
"I'm not saying there's no danger [in the forest]," clarified Best. "Hundreds of people shoot in the forest - there's hunting, target shooting, lots of things. If I saw those guys shooting horses, I wouldn't approach them."
"It is incredibly dangerous to this community," said area resident Kathy Lewis. "What do you do when you have an eyewitness who says they saw a person shoot at the horses and then be allowed to leave the scene?" she asked in reference to the May 2019 incident reported to NCSO by Payson resident Kathie Reidhead, who also attended the meeting.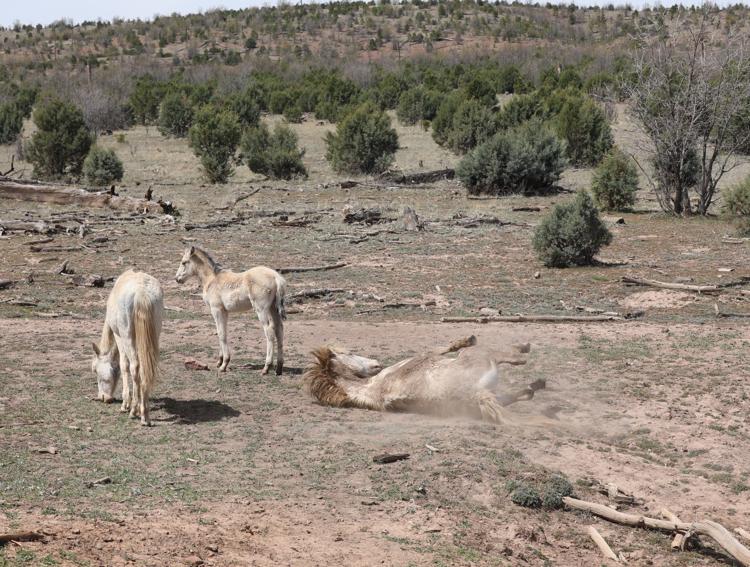 During the meeting, Reidhead and others challenged Best's claim of a safe forest, recounting the May incident and what she felt was a lack of investigation by authorities.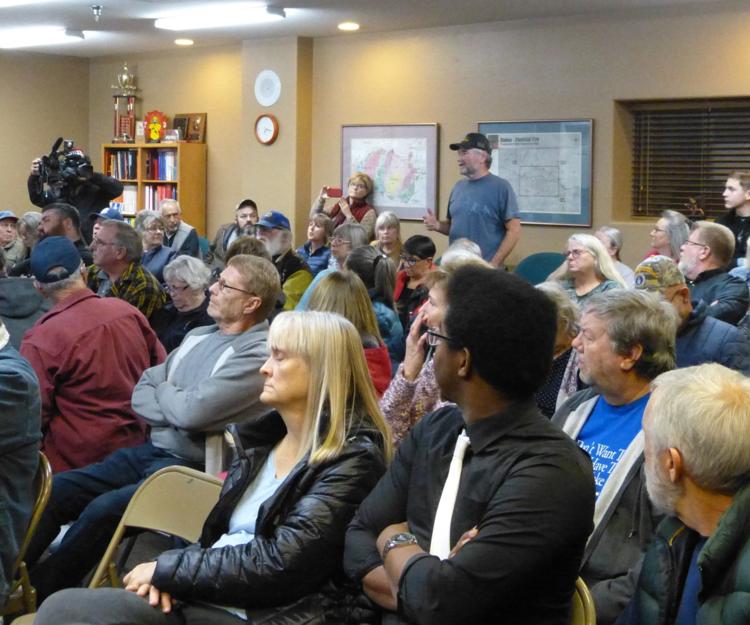 Others praised the enforcement efforts of the Forest Service in what seems to be a crime of opportunity in an area of over 600,000 acres in the Black Mesa Ranger District assigned to one full-time investigator. And, 19,700 acres make up the designated Heber Wild Horse Territory.
"You don't even know the danger that people could be put in by these shootings," said area resident Robert Hutchinson who used to lead trail rides through the forest east of Bison Ranch. "USFS Deputy John Lopez has his hands full and I have faith he will get to the bottom of this but it's still dangerous."
"Sounds like someone better wake up!" shouted someone in the crowd during the meeting.
"The gist of the matter is that we want to find out who is doing the shooting and catch them," assured Best. "We need to not attack each other."
Some members of local ranching families were also in attendance in defense of what they feel have been unfair accusations by the public.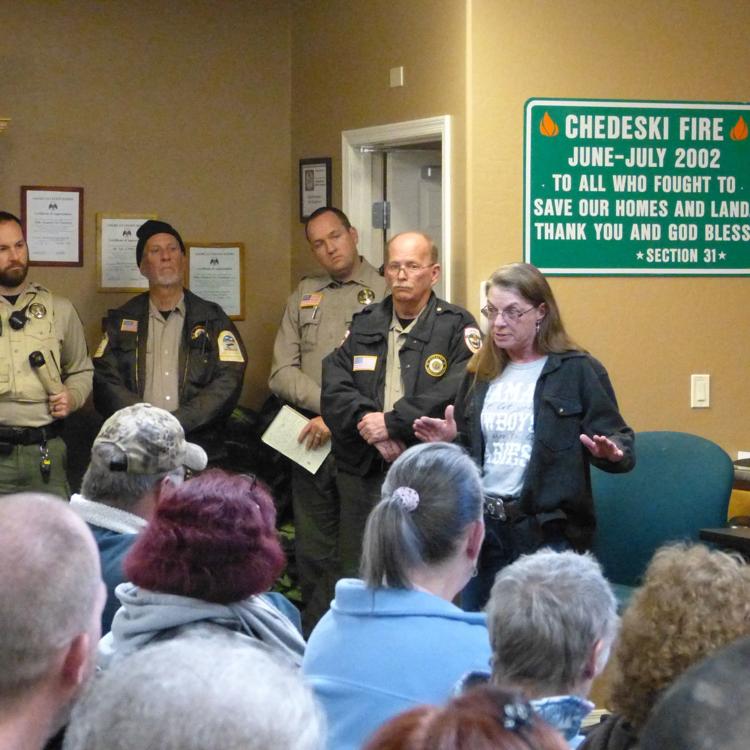 "I am tired of unfounded accusations against ranchers for the shootings," said Kathy Gibson Boatman. "We have people from across the globe thinking the ranchers in this community are killing horses."
Other comments included concerns that summer visitors will soon be coming up to the White Mountains to recreate in the forest. People wondered, will they be safe?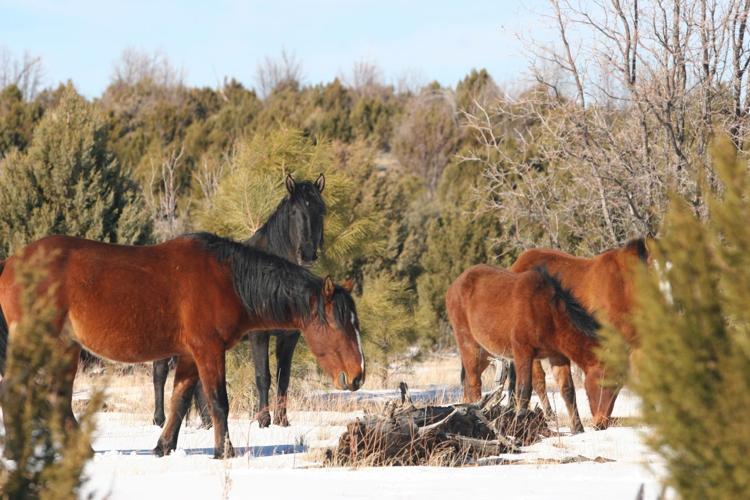 What's it going to take to stop the shooting of Heber Wild Horses on national forest land was the final, question. No one had any answers.
Rewards offered and how to submit tips
Citizens Against Equine Slaughter (CAES) is offering a reward of $4,250 for information that leads to the apprehension and conviction of the horse killers of 2019 or 2020. Email val4.wildhorses@gmail.com or send a private message via their Facebook page.
Kathleen Lewis and other person(s) have offered a bank account set up at the National Bank of Arizona ACCT # 579 746 7247. "We (the people donating) are offering a reward leading to the arrest and conviction of the killers of the Heber horses," says Lewis. "All funds will be used solely for this purpose. The Heber Horses Reward Fund is not political and debate of the pros or cons of a Federal Refuge for the horses is not our issue," she adds. "A tip line is being set up."
Apache-Sitgreaves National Forests (ASNF) is offering a reward of $5,000 for information leading to the arrest and conviction of the person(s) responsible for killing Heber Wild Horses on the Apache-Sitgreaves National Forests.

If you have information, contact WeTip at 1-800-782-7462 or 1-800-78CRIME or visit www.wetip.com.
If the public encounters an injured or deceased horse, please contact the Black Mesa Ranger District at 928-535-7300.
In the event of an emergency, call 911.