SHOW LOW — "You always knew when Rennie Crittenden was in the room," said Show Low Mayor Daryl Seymore during the Tuesday, Jan. 7 council meeting. "We will miss his infectious smile, his kindness – the person that he was."
Crittenden, 79, passed away Saturday, Jan. 4, after a brief illness and following a fight with cancer. He served the Show Low and the White Mountain communities in immeasurable ways, including his time on councils, commissions, advisory committees and boards.
His community involvement always went above and beyond standard participation. Following a slide show and tribute to Crittenden, Show Low council members shared sentiments and how much they will miss him.
When Rennie Crittenden volunteered for a project or sat on a board, he was "all in." His trademarks were kindness and generosity but those that spent any amount of time with him came to appreciate him for his quick wit and business savvy.
He was a member of the Show Low Elks Lodge for 21 years and served as a trustee for many of those years, according to long-time Elks officer, Gregg Boyce. "He supported numerous Elks charities throughout the years and he always supported them silently," says Boyce. "He was a genuine, A-1 person."
"We also owe a lot to Rennie also for his dedication to the Transit Advisory Board," said Seymore. "He is a big part of why we have the transit service that we have here – he rode that bus and he knew the bus system inside and out."
"Rennie had a big heart," said Vice Mayor Mike Allsop. "He stood up for people and he stood up for what he believed in."
"He loved this community with all of his heart and he will be very missed for everything he did for this community – especially for kids," added Allsop. "If it was something for the kids, he would come get the money right out of your pocket."
Councilman Brent Hatch described Crittenden as "someone who left a burning spot in your soul" because he always wanted you to remember the conversation. "He's a person I deeply respected," added Hatch.
"He gave and gave and gave to the city of Show Low and the people around him," says long-time councilman Gene Kelley. "I know I may be repeating what others have said but he will be greatly missed."
"I've known Rennie for a lot of years and he was a lot of fun to be around," said councilman John Leech Jr.
Leech fondly recounted a story where, years ago, he hired Rennie to help in his office. "I eventually had to fire him because he kept taking two to four hour lunches to go play golf. I would come back to the office because no one had been answering the phones."
"Who am I going to pick on now?" asked Leech. "There is no doubt he will be missed by all of us – in ways we don't even know yet."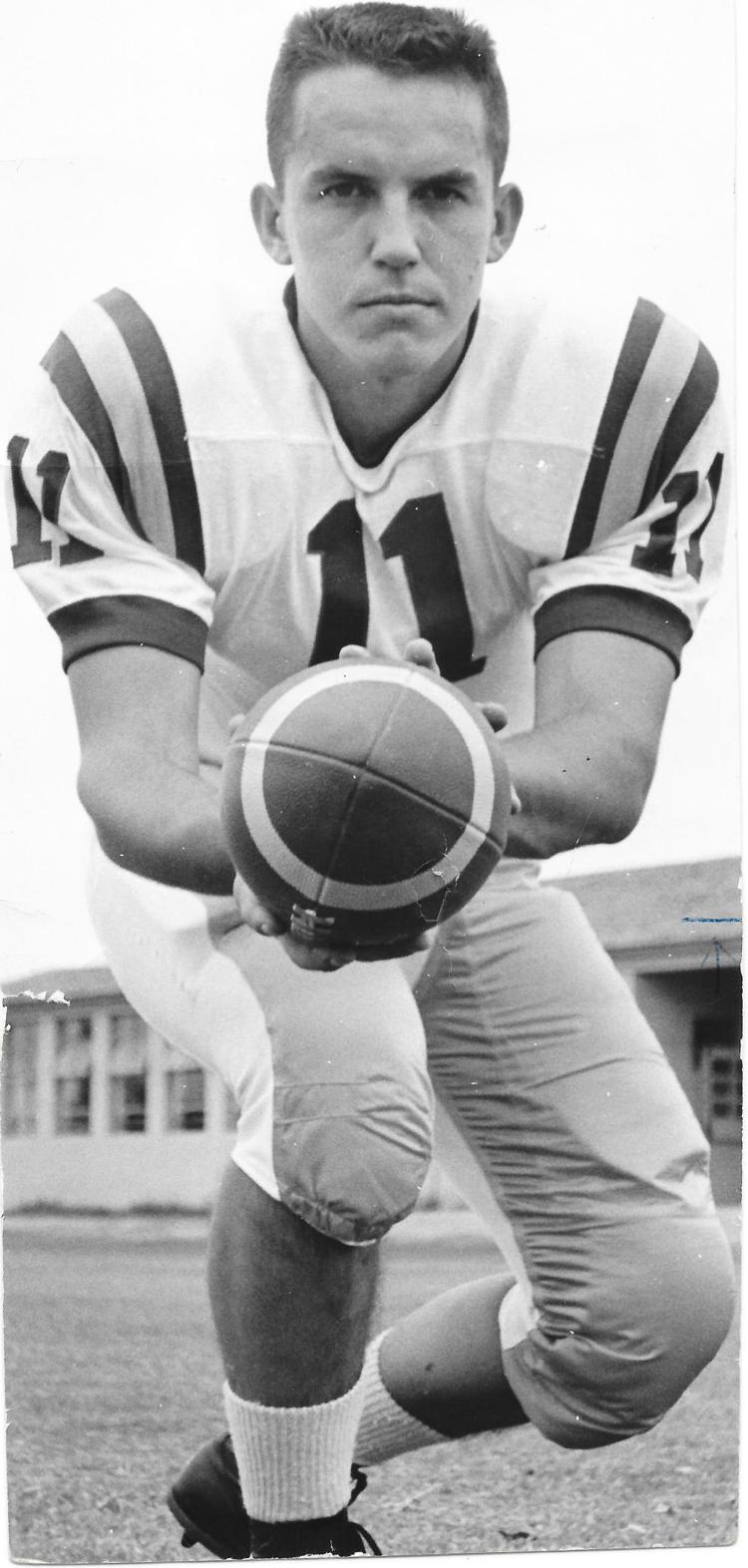 Crittenden accomplished many things in his life prior to becoming involved in Show Low government. He was a marketing manager for Motorola in the Valley for 23 years and was an accomplished athlete, playing football, baseball and basketball. Later in life, he became interested in golf and was a Monday qualifier on the PGA Senior Tour and became a talented golf instructor.
"He has evolved from an outstanding athlete to an outstanding city councilman, but has always been a great brother," says his sister, Gayle Crittenden.
Rennie's wife of 10 years, Bobbie Crittenden, says they were together a total of 25 years. "He used to say 'Women rule the world!'" explained Bobbie. "He meant that in a good way and we had a lovely life and marriage."
"Everyone has been so kind and so gracious," says Bobbie. "I am so thankful and so appreciative of this community that has become our cherished extended family."
If you would like to share sentiments about Rennie Crittenden to be incorporated into his February 1, 2020 celebration of life, please email John Leech Jr. at jleechjr@showlowaz.gov.