SHOW LOW — The 15th annual Shop-With-A-Cop Christmas shopping event included 145 children this year according to event organizers.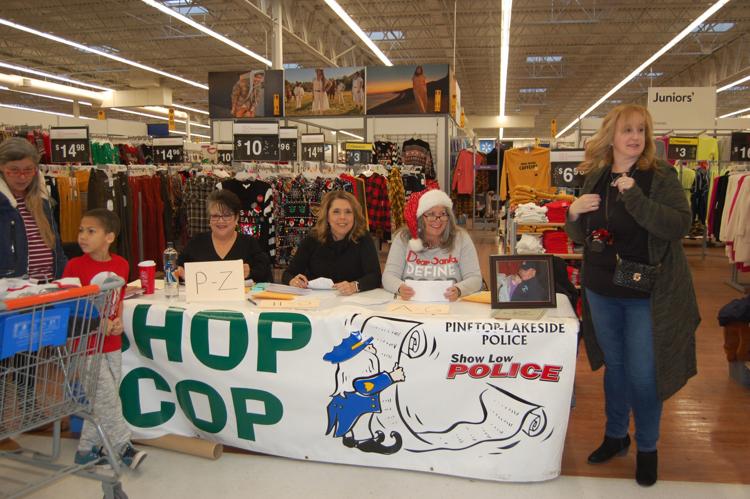 Those 145 kids were part of 66 local in-need families that perhaps may not have had such a Merry Christmas if not for Shop-With-A-Cop.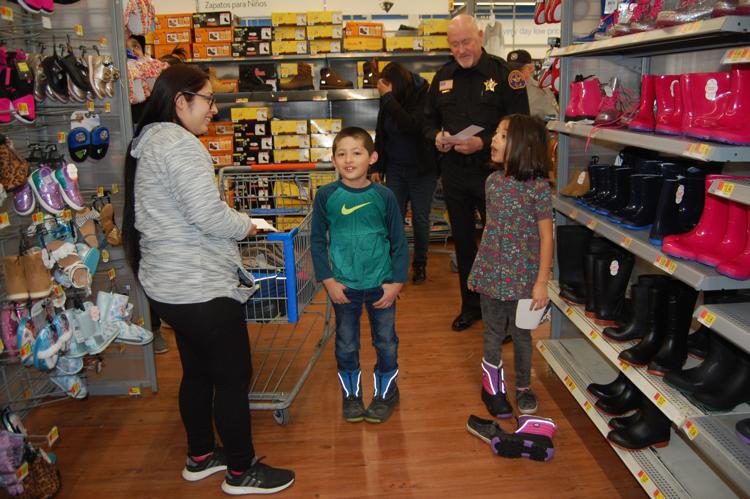 This year the lead White Mountain law enforcement agency coordinating the Dec. 19 event at Walmart in Show Low was the Pinetop-Lakeside Police Department.
Multiple other local agencies leaped in to participate.
"We could not have accomplished this without the help and support from the other local law enforcement agencies and volunteers. We would like to thank Show Low Arizona Rangers, GITTEM, Arizona Game and Fish Department, White Mountain Apache Police Department, (Arizona) Department of Public Safety, Navajo County Probation, retired law enforcement personnel, the Town of Pinetop-Lakeside employees, and Santa, for volunteering and assisting in the shopping program. We would also like to thank all of our generous donors this year as they helped make this a very successful year. We would like to extend a special thank you to the Show Low Walmart for facilitating this event," said Pinetop-Lakeside Chief of Police Dan Barnes said.
Kids got gift cards between $25-$100 to spend on whatever they wanted.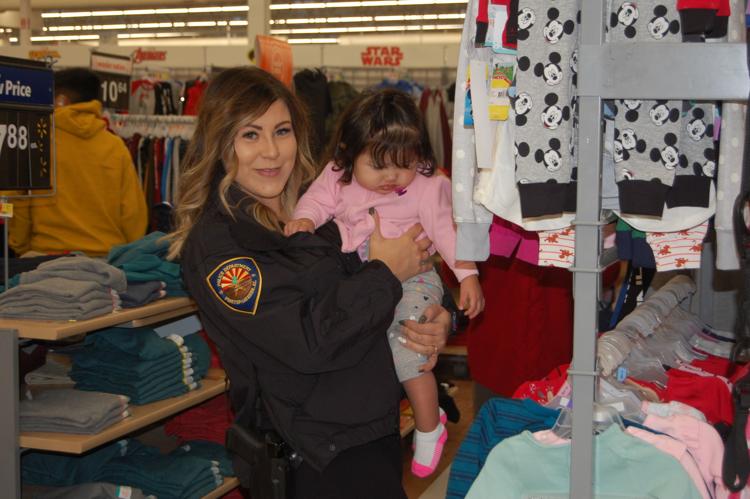 A few got a toy or two, but most got clothes and perhaps a gift for the family, but not themselves.
Each family had an officer assigned to help take them around the store and find what they needed.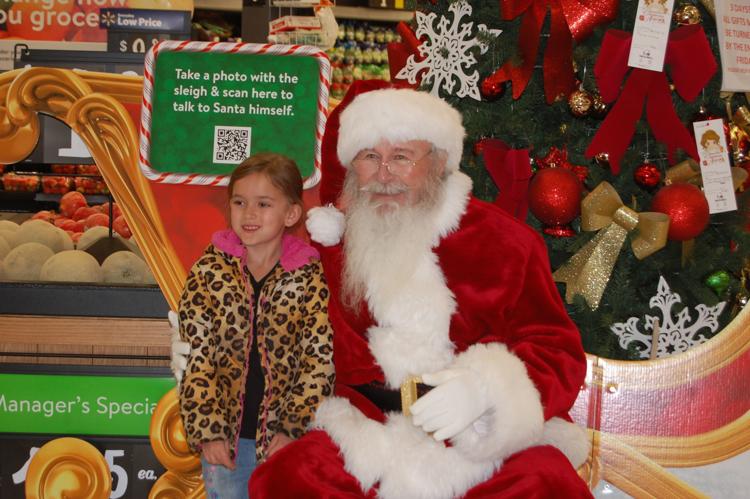 Each year around the holidays, local law enforcement accepts applications from families living within the Show Low and Blue Ridge School Districts. They select children and families that are most in-need to be part of that year's event.
It is a lengthy process and not without heartache for the police men and women who have to choose who to include.
Truth be told, many a blue tear has fallen because they would like to include everyone regardless of where they live.
Shop-With-A-Cop is only possible by donations from the public.
So when it comes time in 2020 to get into the Christmas spirit, find out which of your local agencies is spearheading it and, if possible, donate or perhaps volunteer to help.
The main number for the Pinetop-Lakeside Police Department is 928-368-8800, and the main number for the Show Low Police Department is 928-537-5091.