ARIZONA — The next big question when it comes to the COVID-19 pandemic remains antibody testing – a quick way to determine whether someone has been exposed to the virus and might have developed some immunity.
But antibody tests remain fraught with uncertainties. Many of the test kits now flooding the market have proved unreliable. Moreover, the experts don't yet know whether the antibodies provide immunity.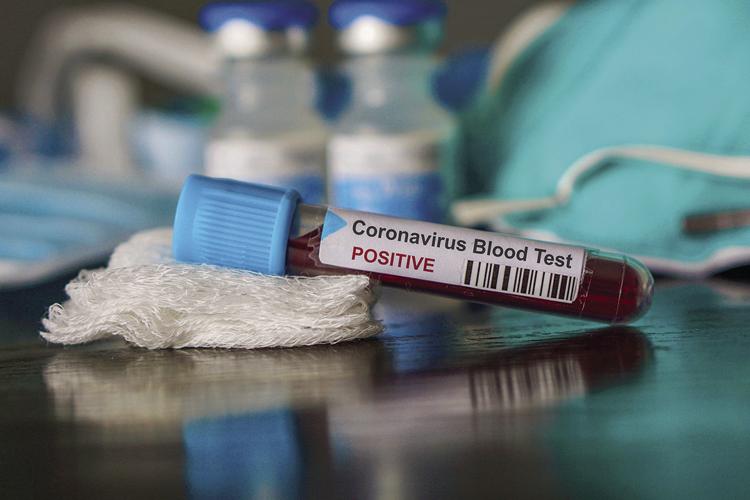 The finger-prick version of the test can yield results in 15 minutes – which would help determine who has already recovered from an infection. Labs offering antibody tests in Tucson and Phoenix have been overwhelmed with demand and other less rigorous settings have provided mixed results. A positive antibody test might provide an indication a person's less likely to get infected a second time. This might help determine who would face the least risk if they are tending to COVID-19 patients or returning to work.
Meanwhile, the University of Arizona has announced plans to use antibody tests to screen a random sample of some 250,000 people. This would provide the first solid information on how widespread the virus has become in the state, since studies suggest half of the people infected may not develop symptoms but still spread the virus. One study in New York suggested as many as 20 percent of the people may have already been infected. Other studies have put the number in even some hard-hit communities at closer to 1-5 percent.
The antibody test does not detect an active infection – and likely works less well in the first one to three weeks after infection. A different test involving a throat swab sent to a medical lab is used to confirm an active infection. This swab test also has problem – mostly due to the difficulty of taking a sample without triggering explosive coughing. As a result, some studies suggest that the throat-swab test may frequently miss an infection – perhaps as high as 30 percent. The test is more than 99 percent accurate when it does detect an infection, but it takes days to get a result back from a lab.
The antibody test may prove useful when it comes to reopening the economy and tracking the true spread of the virus. Currently, doctors estimate the fatality rate for those who test positive with the swab tests varies from 1 to 3 percent – roughly 10 times the rate of a typical flu strain. However, some studies suggest 50 to 80 people are actually infected for each person that tests positive. Currently, almost everyone tested for the active virus has serious symptoms. But if the true infection rate is 50 times the confirmed case rate, then the actual COVID 19 death rate might be similar to the flu. Some 75 percent of the confirmed deaths have taken place among the elderly and people with risk factors like diabetes, heart disease and other conditions.
So the antibody testing provides a crucial way to understand the extent of the pandemic, which has killed more than 200,000 people world wide – including 60,000 in the United States and 275 in Arizona. Even so, studies suggest only half of the actual deaths end up in the official statistics.
So here are some of the recent studies and concerns about the antibody testing, gleaned in the past week from scientific journals and other sources:
• Researchers in the Bay Area, Los Angeles and New York recently completed a marathon testing of 14 coronavirus antibody tests and concluded only a handful had results reliable enough to trust. The 50 scientists ran blood samples from people who had tested positive with for COVID-19, those who tested negative and people in various stages of recovery following a confirmed infection. Tests with a detection rate above 95 percent included those made by Sure Biotech and Wondfo Biotech and BioMedomics as well as Bioperfectus.
• Research has isolated at least three different antibodies to COVID-19, which each help the immune system detect and kill the virus. The Federal Food and Drug Administration relaxed the normally time-consuming review process and so companies have flooded the US market with test kits.
• A study in Rhesus macaques found that the monkeys could not be reinfected with COVID-19 within a month of recovery. So far, researchers haven't found firm proof that a human can get infected a second time. Some people that doctors thought had recovered later had detectable levels of the virus and renewed symptoms. However, it's likely a swab test had simply failed to detect the infection was still active. Doctors have no idea whether the virus will mutate quickly like the flu, so that people can get reinfected with a different, dominate strain later.
• A study found that viral RNA declines slowly after antibodies are detectable, which means a person might still spread the virus after they've recovered, according to the study in Nature.
• A random test of 3,000 people in New York City markets found that 20 percent had contracted the virus and a statewide sample found an infection rate of 14 percent. A sampling of 760 people in Geneva found an infection rate of 5.5 percent, while other samplings found infection rates of 2 or 3 percent. Most of these studies haven't yet undergone scientific peer review to validate their methods.
• The World Health Organization this week issued a warning about relying on the current array of antibody tests as a "passport to work." WHO warned that so far the tests aren't sufficiently accurate and our knowledge about immunity after an infection is inadequate.