HOLBROOK — The Apache and Navajo County Fair boards both made tough calls on Wednesday, voting to cancel the annual events scheduled for September 9-12 in St. Johns and September 16-19 in Holbrook, respectively.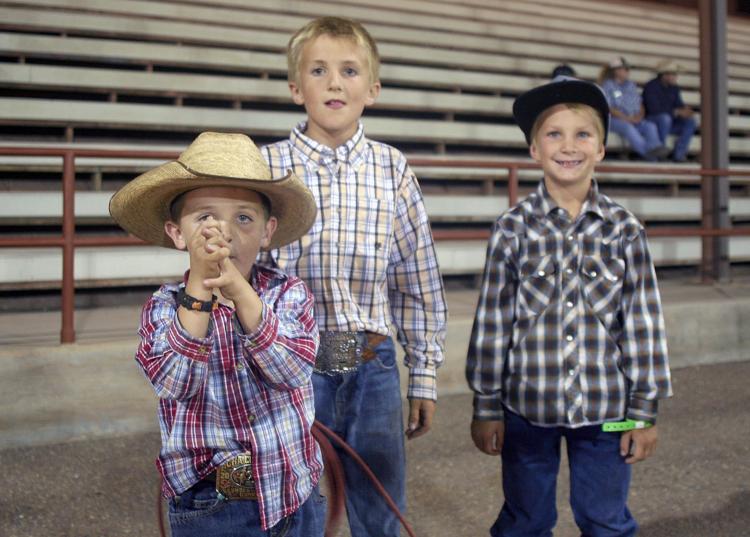 This year would have been the 78th annual Apache County Fair and the 89th annual Navajo County Fair. In previous years, more than 25,000 people of all ages attend each day of the four-day event.
Both fair boards said it was a difficult decision to cancel the signature events. In the interest of public safety, fair organizers felt this was the best decision.
"It is with heavy hearts, and after many emotional discussions, that we have decided to cancel the Apache County Fair in September 2020," states a press release issued on Wednesday by Josh and Annie Anderson on behalf of all the fair managers and organizers.
"When the carnival cancelled on July 15, we had to consider the overall impact to the Fair," Navajo County Fair, Inc. Board President Mike Sample. "Then we met with Navajo County officials who preferred we not move forward with the event."
"Losing the carnival was a big aspect but we took everything into consideration and the safety of the community is the absolute priority," said Sample.
The Apache and Navajo County Jr. Livestock Shows and Auctions will take place. The Future Farmers of America (FFA) and 4-H youth have dedicated themselves to an animal(s) the majority of the year in preparation for the show and auction.
"We cannot, and will not, give up on them when they have not given up on their animals," says the Wednesday, July 29 press release from the Apache County Fair board. "We will honor their hard work in September."
The Junior Livestock Shows and Auctions include steer, swine, sheep and goats. The small livestock show includes rabbits, poultry, geese and cavies (guinea pigs.)
It will be accomplished with a solid plan, making sure all COVID-19 precautions are in place including social distancing with contestants and the spectators and bidders.
"The Navajo County horse achievement show for the kids that have been in 4-H will also continue," said Sample. "We are encouraging the public to please come and support these kids at the auction. Some of these kids have grown up showing and raising and this is their last year. They count on the auction to help them with college and it can determine if they pursue agricultural, veterinary or other related degrees."
The organizers, the competitors and the fair boards will all be ready and at the top of their game for the 2021 county fairs. Each promises a spectacular plan for both county fairs in the White Mountains in 2021.
For updates and information: