SPRINGERVILLE — The US Department of Agriculture, US Forest Service, Apache-Sitgreaves National Forests issued an opportunity to comment on the Heber Wild Horse Territory Management Plan Draft Environmental Assessment and Draft Territory Management Plan notice.
The comment period ends at midnight on April 22.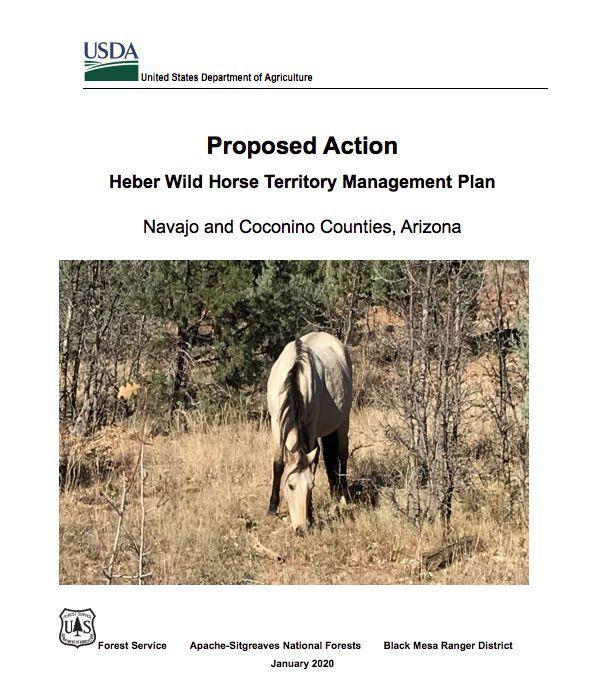 The Forest Service has prepared a draft environmental assessment (EA) for the Heber Wild Horse Territory Management Plan Project.
Proposed actions are analyzed in the EA and have been incorporated into a Draft Territory Management Plan (TMP) also available for your review.
The TMP also includes specifics for implementing the proposed action including standard operating procedures and an annual operating plan.
The agency is initiating an official 30-day public comment period to solicit your input on the draft EA and TMP.
This solicitation serves as the last designated opportunity for public comment on this project.
Written comments will be accepted for 30 calendar days following the March 23 publication of the legal notice in the White Mountain Independent.
Your comments should clearly articulate your concerns and contentions and provide supporting rationale.
The agency will not consider or address comments that are outside the scope of this project or that are not substantive.
If access to the electronic database is not available, specific written comments may be mailed to Heber Wild Horse Territory Management Plan, P.O. Box 640, Springerville, AZ 85938; or faxed to 928-333-5966.
Due to limited office access and other precautions during the COVID-19 pandemic, the agency is unable accept hand-delivered comments.
Please note, the agency will not accept electronic comments sent to any other email address and we will not forward your comments to the CARA database. It is your responsibility to submit your comments to the appropriate location.
Following this comment period, comments received that are specific, substantive and timely will be considered and addressed as appropriate.
A draft decision notice and finding of no significant impacts (FONSI) will be prepared and circulated.
This project is subject to the predecisional administrative review process (objection process) pursuant to 36 CFR 218, subparts A and B.
The agency will notify those that previously commented of their opportunity to object when the FONSI and draft decision notice are available.
Following the objection period and resolution, a final decision notice will be issued.
The Final Territory Management Plan will be issued concurrently based on that final decision.