GREER – The annual birthday celebration for the late Aunt Molly Butler, a White Mountain legend, took place on Aug. 21 at Molly Butler Lodge, serving up a heap of memories, promoting historical regenerative agriculture and a piece of Aunt Molly's special Sour Cream Cake for all.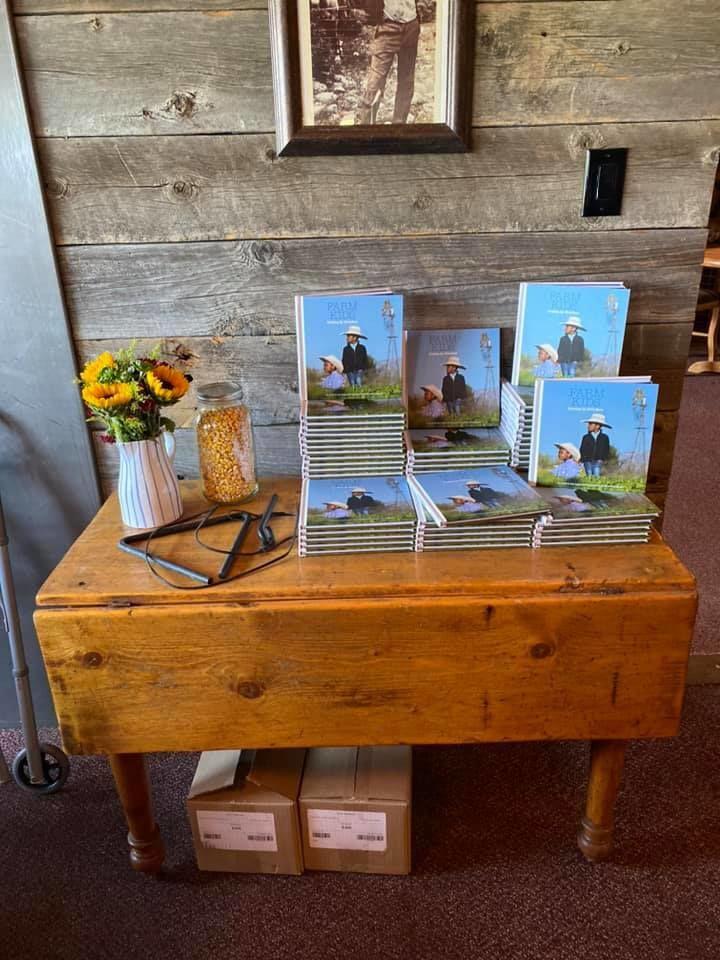 Like in the olden days when Aunt Molly, a/k/a Mary Ann Wiltbank, rang the gong when it was time to come in and eat, the gong rang at noon on Aug. 21 signaling everyone that it was time – time for Irene Tilford and Sandy Kerszykowski, the owners of Molly's, to begin the annual party.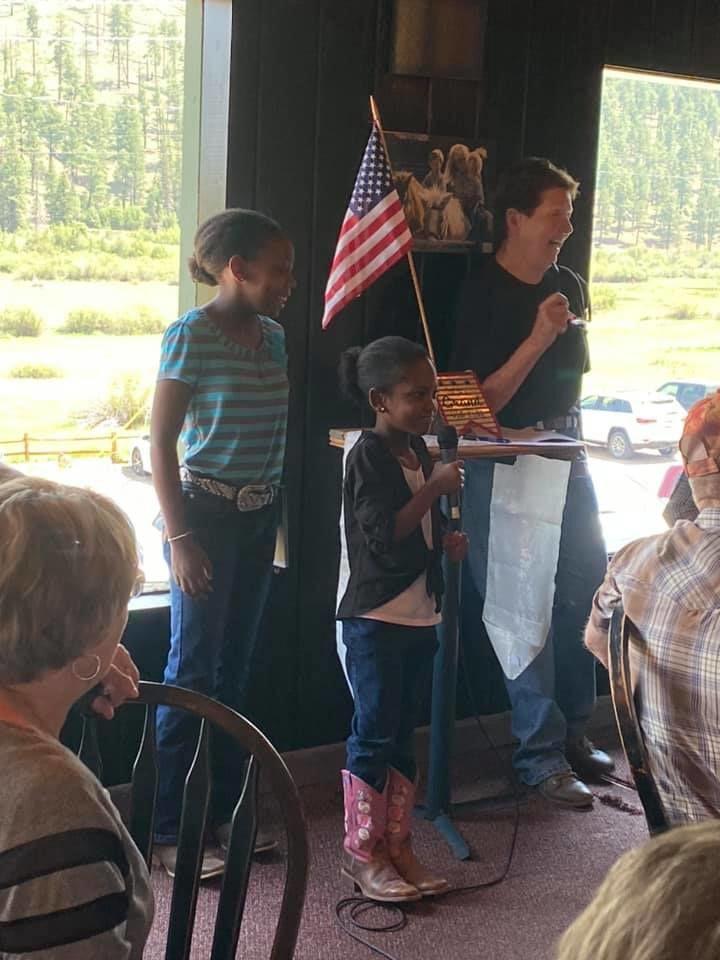 With a warm welcome by Wink Crigler, one of Molly and John's Wiltbank's 16 grandchildren, people were reminded of why they were there. Crigler, whose bio reads like a Who's Who in America, and for certain in Arizona, owns and operates the X Diamond Ranch where she actually grew up. As an Arizona Culturekeeper, rancher, ranch museum curator and former teacher and author she again resurrected reverence of the land we live on today with a special guest presentation for the birthday bash. Her grandmother would have been proud.
Introducing a book, "Farm Kids Growing Up WhiteBarn," sisters Hannah Kristian Barnard and Haidyn Rae Barnard, ages eight and nine, were the guest presenters. They told of growing up on their family farm and learning about land stewardship. These are kids that know from whence their food is derived and about the hard work it takes to produce it. Moreover, they know, and share in their book, that adopting historical regenerative agriculture, you must give back to the land just like it has given to you. Their book is to inspire other young people to become involved in stewardship, as well as adults.
What better program to honor Aunt Molly on her birthday than sharing lessons the early pioneers implemented and need to be continued or explored again.
Lunch consisted of a Wink Burger with fries; grilled chicken caesar salad; chicken strips, fries and Aunt Molly's Mormon gravy; iced tea, coffee or a soft drink and the climactic cutting of the birthday cake — Aunt Molly's Special Sour Cream Cake.
The party ended with closing comments from Crigler.
Even if you didn't know Aunt Molly Butler, you certainly want to be sure and follow Molly Butler's Lodge on Facebook so you can be among party attendees next year. More information about Molly Butler and the lodge, the oldest continuous operating lodge in Arizona, can be found at www.mollybutlerlodge.com.
Last year Crigler's book, "Molly Butler A Living Legend," was presented at the party. It tells the history of those early pioneer years which Aunt Molly and others of that era not only endured but persevered and could serve as inspiration for today. That book is still available.
Aunt Molly died in 1964 but the memory of her strength and goodness to others lives on today as an example for all of us to follow.
Happy Birthday, Aunt Molly Butler.