WHITE MOUNTAINS — Frontier Communications Corporation filed a Chapter 11 bankruptcy case in the bankruptcy court for the Southern District of New York on April 14.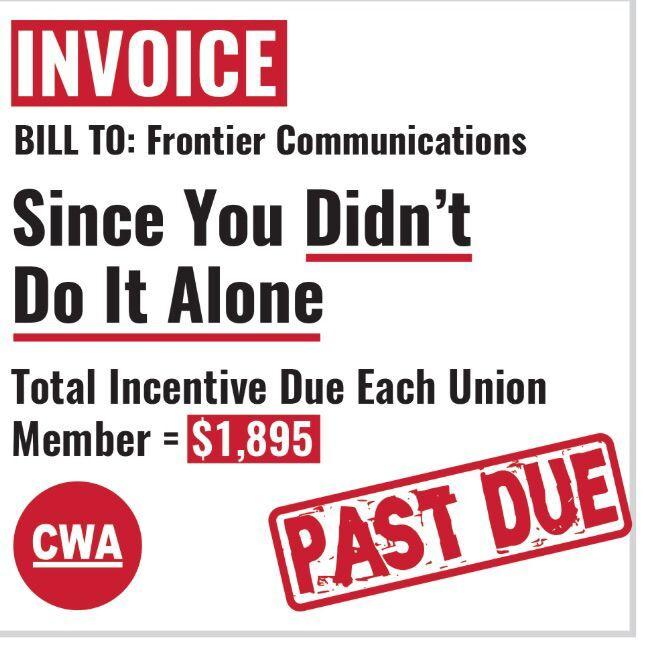 It's a huge case and includes no less that 104 other companies or entities associated with the main corporation, most having the name "Frontier" in them. Frontier lists its principal place of business as being in Norwalk, Connecticut and lists its assets as totaling $17 billion; its debts, around $22 billion.
A filing of a bankruptcy case under Chapter 11 of Title 11 of the U.S. Code is one that seeks to reorganize a company. By contrast, a case under Chapter 7 is the norm for individuals. When a "debtor" as it's called, files for bankruptcy protection, any effort to collect a debt, ranging from a mere demand letter to a billion dollar law suit is "stayed," stopped, so that the debtor can reorganize its affairs and become solvent again.
Usually that means that unsecured creditors (creditors who do not hold any collateral to ensure repayment) are the last to get paid if at all. In a Chapter 11 case, creditors are paid through a plan of reorganization over the course of years, a plan that creditors vote for or against.
In this case, Frontier has told the court that "Funds will be available for distribution to unsecured creditors." That is good news for Frontier's noteholders (basically, holders of IOU's) managed by Bank of New York Mellon which according to court filings are owed billions. Other creditors are companies like "Certified Roofing Applicators," an elevator company and a janitorial service.
In the meantime, Frontier has told the court in a June 6 motion that it is "one of the largest telecommunications businesses in the United States, with a 2019 revenue of approximately $8.1 billion," and needs to continue operating to emerge from bankruptcy financially healthy again. To make sure that happens, Frontier claims, eight of its top managers, namely the president and CEO (same person), seven vice presidents, and 44 mid-level executives need a bonus program to incentivize them to reach certain revenue and profit goals. In its June 6 motion, it asked the court to approve, at maximum if top targets are met, a total payout of $25,194,500 for those 54 persons.
It's called a PBIP, an Incentive Based Incentive Program, and is allowed under a section of federal bankruptcy law dealing with payments to an employee "outside the ordinary course of business," Frontier wrote. The idea is a "pay to stay" plan for senior leadership and talented team members, and to incentive them to "maintain a high level of business performance," said the motion.
Frontier's request prompted a swift response from The Communication Workers of America AFL-CIO, ("CWA") and the International Brotherhood of Electrical Workers ("IBEW"). They claim to represent 8,500 employees and they oppose PBIP calling it "too rich." In a display of the classic rhetoric between the haves versus the have-nots, the CWA and IBEW filed their objection urging that "the Payouts (sic) are plainly unfair and inequitable, particularly in the context of many Frontier employees...who are steadfastly carrying out their work in trying circumstances," without a retention or incentive plan.
Further, the unions claim that there is no proof that the incentive targets are "difficult to achieve," and that the law doesn't allow for "executives entitled to bonuses simply for staying with the company through the bankruptcy process," they wrote. Finally, that is is "inherently unseemly" to "insulate a select group of Frontier insiders and executives from the financial risks ... that the thousands of bargaining unit employees ... will be forced to shoulder."
Locally in the White Mountains, Frontier workers and sympathizers began an email campaign to support the challenge. They calculate that if the maximum incentive pay that Frontier asked for was distributed to the 8,500 workers, each worker would get $1,895. The campaign urges workers to send a "Past Due" (above graphic) bill to Frontier for that amount.
The matter came on for hearing on July 14 and Judge Robert D. Drain largely sided with Frontier. Frontier asked for incentive pay when certain indicators, say revenues, were increased by 115% — the judge changed that to 120%. Frontier wanted four payouts to happen every quarter of the year; the judge allowed three quarterly payments but the final payment has to wait until Frontier emerges from bankruptcy.
Frontier has recently submitted its third plan for its Chapter 11 reorganization. The next hearing in Manhattan is August 11.