Once more into the breech, dear friends.
Biomass will make one more appearance on the Arizona Corporation Commission's agenda before the election, thanks to the stubborn efforts of Commissioner Lea Marquez Peterson.
Peterson shoehorned into the Oct. 13 meeting a fresh discussion of a proposal to require the state's electric utilities to generate at least 90 megawatts of electricity from the saplings and slash generated by forest thinning projects.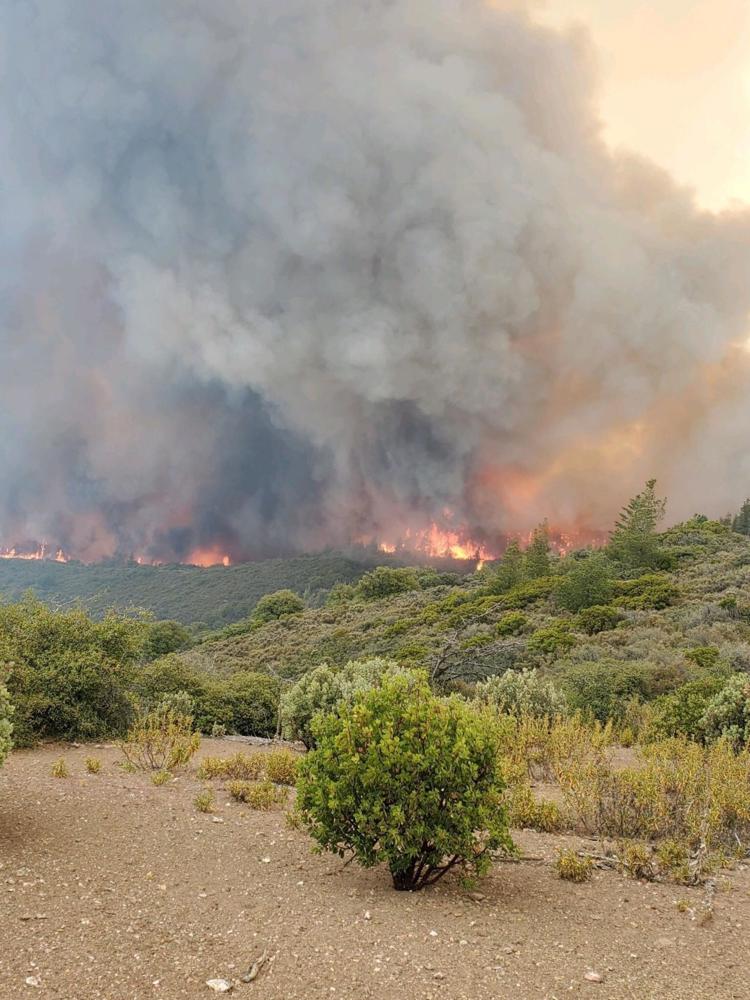 The mandate would not only save NovoPower – the state's only existing biomass power plant – but make it possible to thin 50,000 acres of forest annually, the only currently viable strategy to avoid the kinds of megafires now consuming the west coast.
Chairman Bob Burns refused to add biomass to the agenda as a separate topic, but Peterson plans to include a discussion of the issue under the already-scheduled discussion of the commission's clean energy rules.
"We simply cannot have a meaningful discussion without considering the way Arizona's wildfires and wildfire emissions fit into our broader discussion," Peterson wrote in a letter to the chairman.
Peterson's running for re-election and has served as the leading advocate for the biomass mandate, which the commission rejected last year on a 3-2 vote on the grounds that generating power from wood slash is slightly more expensive than generating power from either natural gas or solar.
Two other Republicans running for the commission — Eric Sloan and James O'Conner — have said they would not support any mandate that would increase the cost of electricity. The three Democrats running — William Mundell, Shea Stanfield and Anna Tovar – have said they support greater use of renewable energy sources and consider biomass one such source. They have not specifically endorsed the biomass mandate.
Peterson and Commissioner Boyd Dunn both voted in favor of the biomass mandate last year, but Dunn didn't get enough nominating petition signatures to run for re-election.
So the corporation commission election could well revive the biomass mandate and jumpstart the long-stalled 4-Forests Restoration Initiative. Arizona Public Service had previously done a study indicating that it would cost roughly $100 million to convert one unit of the coal-fired Cholla power plant to biomass.
Now, Peterson has injected a fresh argument in support of biomass. She also cited a White Mountains Independent article on the economic impact on the regional economy of the phased closure of Cholla.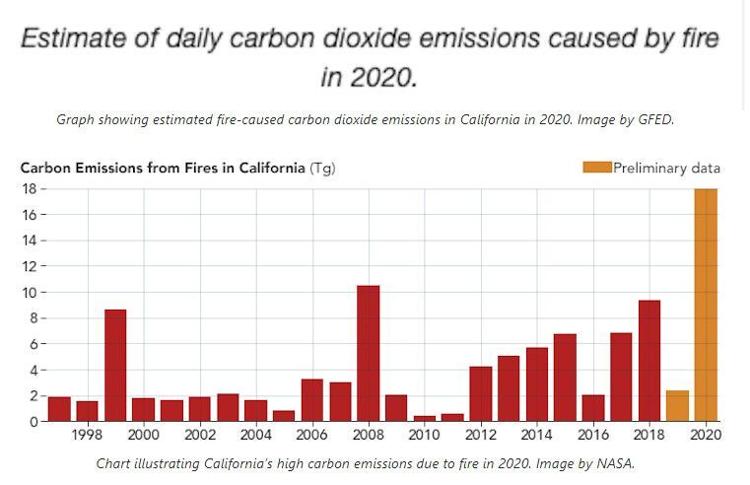 Her letter cited studies suggesting California's wildfires this year have injected into the atmosphere more carbon than all human sources combined. In California, 4 million acres of burned this year, double the previous record set in 2018. More than half a million people have fled their homes in Oregon – 10% of the state's population. The wildfires have killed at least 20 people and consumed hundreds of homes.
The wildfires have also released more than 100 million metric tons of carbon into the atmosphere. That's 25 % more than the carbon released by all human sources in California in a year. The gigantic smoke plumes from intense fires can waft those gasses and health-endangering soot high into the atmosphere, affecting air quality hundreds of miles away.
California's fire season so far has charred an area larger than Belgium and will continue into November.
Studies show that thinning the forests of Northern Arizona from about 1,000 trees per acre to a more natural 100 trees per acre would prevent the kinds of megafires devastating California, since low density ponderosa pine forests are naturally adapted to frequent, low-intensity fires.
High-intensity crown fires consume not only brush, grass and saplings, but the centuries-old, mature trees as well – releasing carbon that's been stored for decades or even centuries into he atmosphere in a devastating rush.
Dramatically reducing tree densities would also prevent erosion from seared slopes from filling reservoirs and inflicting major flood damage on forested communities. Thinning also protects hundreds of millions of dollars worth of electrical infrastructure. In 2018, wildfires caused by a downed power line bankrupted California's Pacific Gas and Electric Company. Power companies now must shut off power to millions of customers when wildfires threaten transmission lines.
Moreover, numerous studies suggest that wildfire smoke — especially the particles of soot that can travel for many miles from the flaming front – have serious health effects.
NovoPower President Brad Worsley estimates that the pollution control devices on his biomass burning power plant remove about 90% of the harmful emissions.
Peterson urged anyone concerned about the forests and the biomass mandate to tune into the meeting on Oct. 12 and to submit comments to the commission.
"Arizonans recognize that forest fuels burn cleaner when they can be placed in a controlled environment. While our existing biomass policy recognizes this and requires that less than half a percent of our state's resource mix come from clean, controlled forest biomass with sensible emission controls, some advocates want as much as 50% of our state's resource mix to come exclusively from solar. While I support solar, the outcomes in California demonstrate that an 'all-in' approach on any one carbon-reducing technology, no matter how desirable, would be disastrous for our goals," Peterson said in her letter to Chairman Burns.
Daniel Schwiebert, Peterson's policy advisor, said Peterson will bring up the topic of biomass on Oct. 13 during the discussion of agenda item 14 concerning the commissions clean energy rules.
"Commissioner Márquez Peterson encourages anyone interested to join the Commission's public meeting at 1 p.m. on Tuesday, Oct. 13, 2020, to provide public comment and ensure that any discussions regarding carbon emissions do not exclude the topic of catastrophic wildfires," Schwiebert wrote in an email. "A link to the Chairman's agenda and information regarding how members of the public can join the meeting can be found here: http://azcc.gov/docs/default-source/administration-files/open-meetings/10-13-2020-rom.pdf?sfvrsn=c43de136_4
"Due to COVID-19, the Commission's buildings in Phoenix have been physically closed to the public, however, our Open Meetings are still accessible to the public. We've been hosting all public meetings virtually. The Chairman and Staff attend in-person, other commissioners join by video, and members of the public join by phone. Joining by phone should make it easier for citizens in and around impacted communities to participate in the meeting, as it does not require a 3-hour trip to Phoenix."