PINETOP-LAKESIDE — Kids of all ages need a safe space. A place to feel part of a group — a place to belong. It comes easy for some and, for others, it's a slow, rocky journey.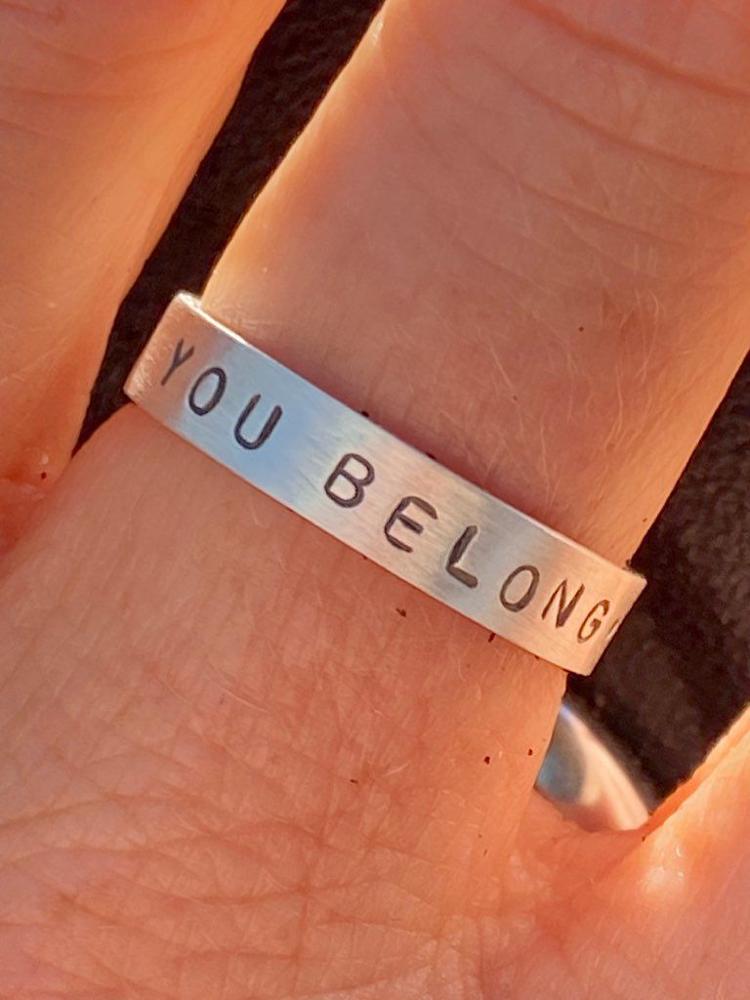 This is where peer support training can help. Coronavirus, school closing early, isolation and fears of "not belonging" or "not fitting in" can take a toll on students.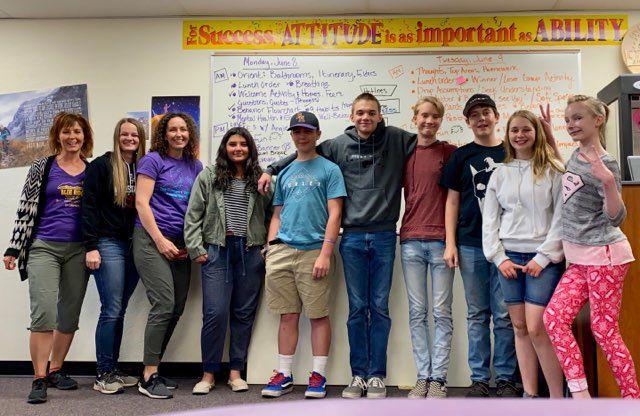 Blue Ridge Junior High School counselor, Becky Montoya, LPC, M.Ed, NCC, training assistant Julia Reidhead and KT's traveling dance studio instructor Katie Seguritan were the trio that hosted a peer support training called "Creating Safe Spaces."
The June 8 — 9 training included 10 -12 students from grades 8 — 12. Training priorities were mental health, social skills and team building.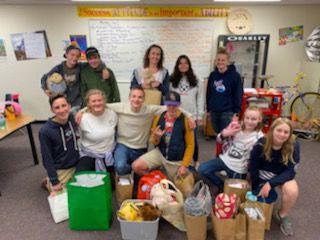 Students learned how to step away from assumptions, find compassion, seek understanding from others, build relationships with others and themselves and create safe spaces.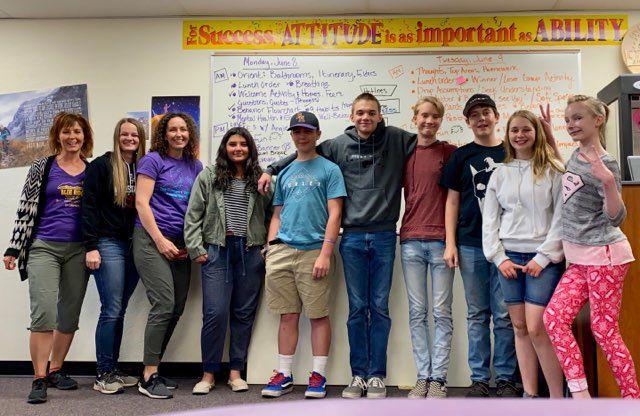 Robert Pico State Farm sponsored the meal, planning to prepare a dutch oven dinner the the first night but it was just too cold and windy. "They were wonderfully flexible and able to change gears from dutch oven to grilling and packaging individually wrapped meals," said Montoya. (Every activity, including meals observed health and safety measures as per CDC guidelines.)
"The idea of creating a safe space is that, we can step away from making assumptions about ourselves and others; in doing so we instead seek understanding and we find compassion," assures Montoya.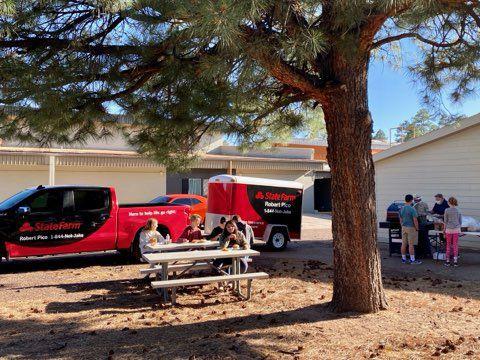 This idea that people need to change in order for us to be comfortable around them usually doesn't work adds Montoya.
"There is a lot of fear in young people of not being accepted, she confirms. "It sounds like a cliche but the importance of feeling like you do matter and you do belong is critical — especially at a young age," says Montoya. "Wherever each of us find our sense of value is really important."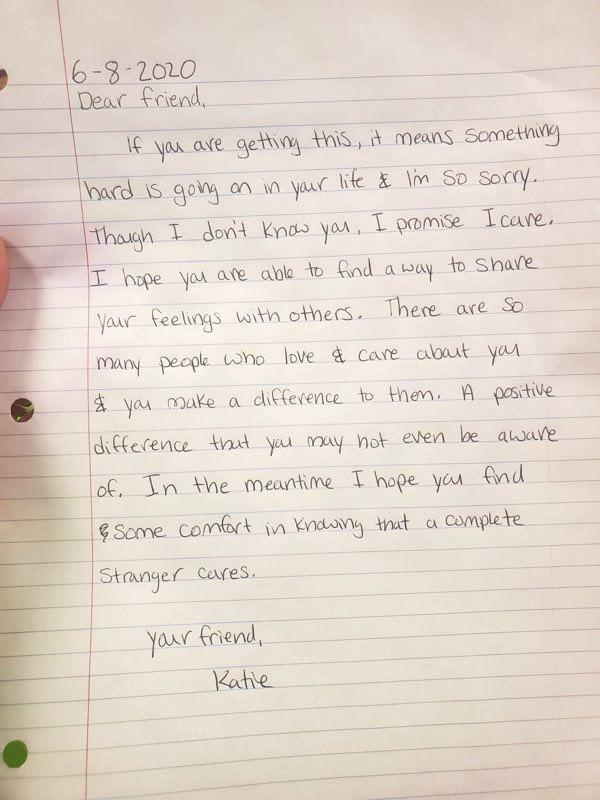 An example of an unhealthy assumption is a student that assumes everybody hates them. "The student has no evidence to support that but it causes more insecurity and a feeling of not belonging," she says. "Our self talk can be really destructive and adds to the feeling of isolation."
Assumptions we make about others
They also discussed adverse childhood experiences (ACES) with professional Angie Geren who traveled from Chandler.
"It was really an eye-opener for students to see that they could be going to school with other students that have gone through some traumatic," says Montoya. "We often assume, when people around us act out or behave in a way they we don't approve of, that they know better. We assume we know a person's intentions but we generally don't."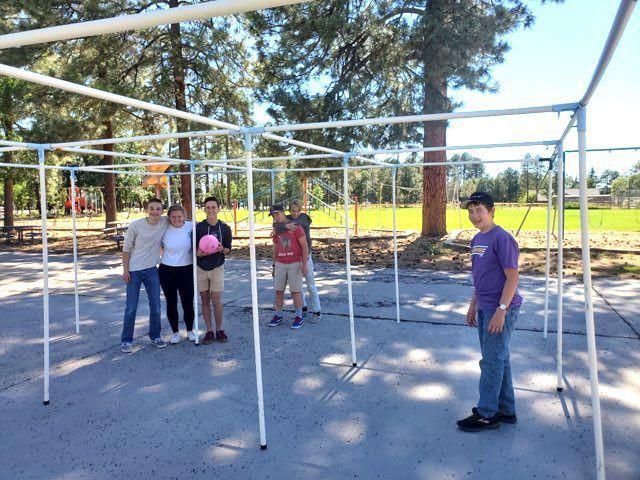 The entire training was to demonstrate that "we don't know what people are going through," said Montoya.
The Safe Spaces You Belong rings were ordered for all participants. "Rather than a T-shirt, the rings were a constant reminder that they personally belong and are committed to creating safe spaces for themselves and others," explains Montoya.
"Off target thinking was something the students really enjoyed in the training," said Montoya. "It gave the students the tools to shift the way they were thinking about something or someone."
An example of off-target thinking that they addressed in training is "catastrophisizing". This means you take something that's a reasonable risk and you turn it into something that is not reasonable said Montoya.
"To maintain confidentiality of participants, I'll give you my own, personal example," she said. "I had an eye infection and I was certain I had a brain tumor pushing against my eye. This off-target thinking led to panic and more stress."
"I had done all the reasonable things such as going to the doctor and following care instructions. There was nothing to support that I had a tumor but my off-target thinking fueled my assumptions."
"We can do the same thing in relationships that are unhealthy or unproductive," adds Montoya. "We talked a lot about the philosophy that, 'If your compassion does not include yourself, it is incomplete.'"
"When we are softer and gentler with ourself, we are able to dial that in for others," says Montoya.
Montoya was on the verge of cancelling the training because of the restrictions due to COVID-19. "We've seen the mental health issues sky rocket over the years. I felt like coronavirus and school closing compounded those issues."
"We need to fight the virus of suicide that it also impacting this county," urged Montoya. "I felt very strongly that it had to be done."