PINETOP-LAKESIDE — A generous weekday crowd of about 70 people attended a meeting in the Blue Ridge District conference center on Wednesday, Jan. 29. Those in attendance are described as educational stakeholders who have a desire to invest time and resources in building a brighter future for all Blue Ridge students.
"This meeting is a kick off for what will become a strategic planning initiative," explains Blue Ridge Unified School District Superintendent Dr. Michael L. Wright. "This is an honest effort to re-engage with all of our stakeholders including parents, students, teachers, businesses and our community — this is about school betterment."
The meeting came in the wake of the loss of district's budget override tax funding when voters refused to renew the last fall.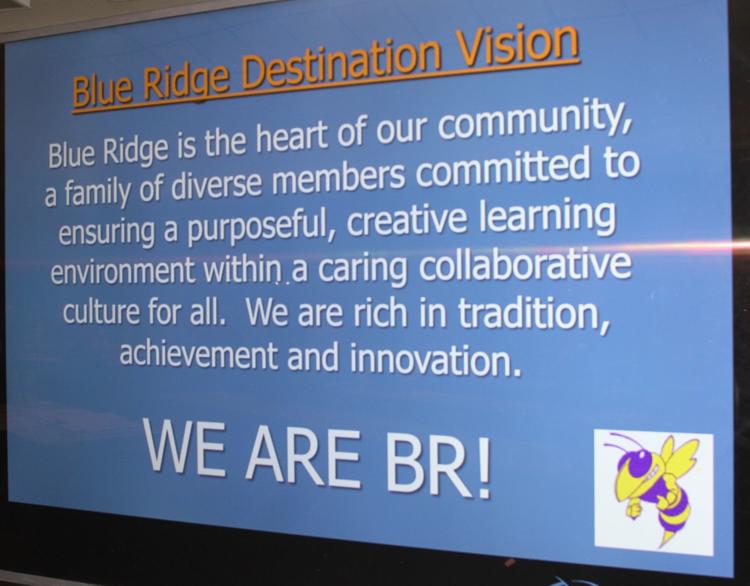 The audience included BRUSD governing board members, Pinetop-Lakeside Town Council members, community leaders, parents, local business owners and even four Blue Ridge students who were invited to participate.
Referred to as "Vision 2020," Wednesday's meeting is the first step to create a district-wide strategic planning committee. They will develop goals that support quality education and shape the future of the district.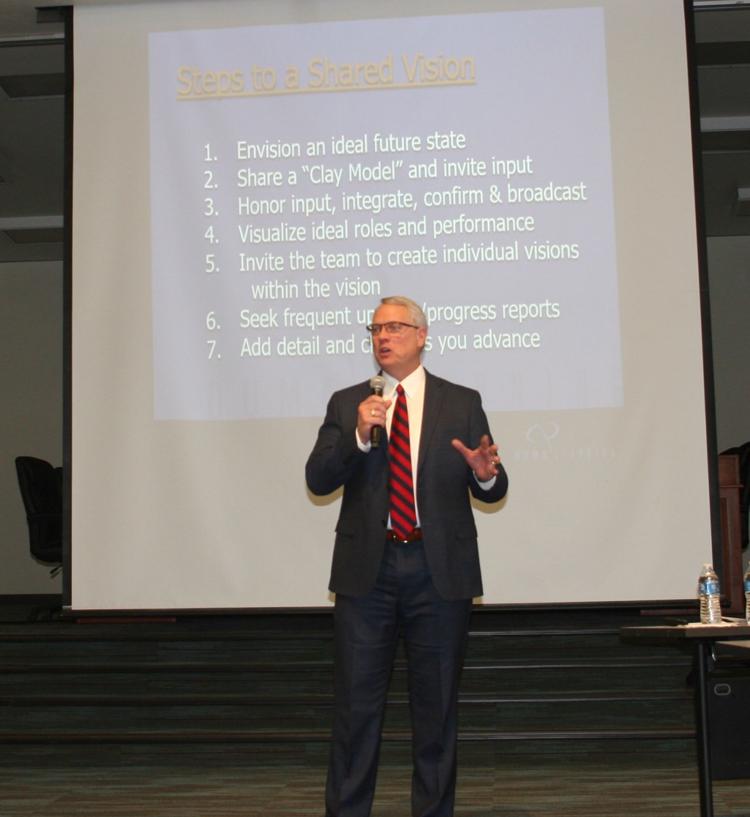 Wright began the meeting with a video montage that, although not finalized, demonstrated "the great things that kids and staff are doing in our community and at school."
Wright also spoke of the recent tragedy experienced by the Rawlings family who are members of the community.
"The recent tragedy reminded us of a couple of important facts: We are only as strong and as good as the person next to us. By working together we can accomplish great things; working as an island is not effective."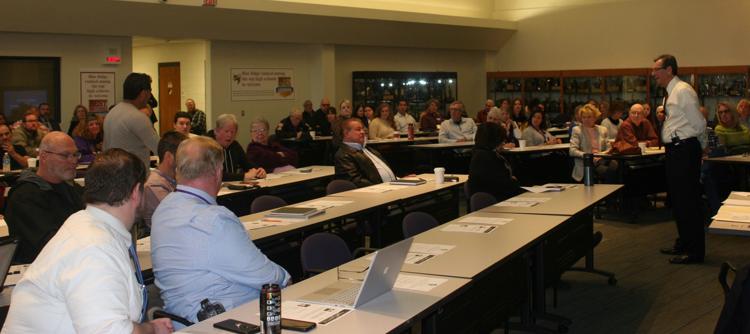 Next, he introduced nationally recognized speaker, Dr. Dennis R. Deaton. He is the co-founder of QUMA Learning Systems, Inc., an author and a long-time friend Dr. Wright.
Deaton shared his knowledge in "visioneering" and "creating the future" which applies to the those who are willing to participate in the district's 2020 strategic plan. Deaton began by pointing out that Blue Ridge USD has been ranked among the top schools in Arizona by US News.
"The real soul of a community is their school system — their children, their youth," said Deaton.
Creating a strong, unified committee to move the district forward is the next step agreed Deaton and Wright.
"The objective of the committee is to identify three or four of the most pressing problems our schools face," explains Wright. "These challenges will become our top priorities for the 2020-21 School Year, each having specific actions designed to address the particular gaps and shortfalls."
"The Committee will not be a one-time event, rather, a continuous partnership between Blue Ridge Schools and its educational stakeholders, including students, parents, staff members, community leaders, and citizens within the ongoing effort of school betterment."
"Myself and the board will be here to facilitate the committee and provide support, direction and materials," assured Wright.
"It's you who will make a difference to our school district in the coming years and in the coming decade," Wright adds. "It's going to be hard work and it requires ongoing ownership, engagement and participation."
The first meeting will be Wednesday, Feb. 5 at 10 a.m. in the district conference room.
If you are interested in participating as a member of the Strategic Planning Committee, email Superintendent Wright or Mary Ford at mwright@brusd.org or call Mary at 928-368-6126, ext. 1101.