PINETOP-LAKESIDE – United National Indian Tribal Youth, Inc. (UNITY) is a 44-year-old non-profit organization whose purpose is to foster the spiritual, mental, physical and social development of American Indian and Alaska Native youth.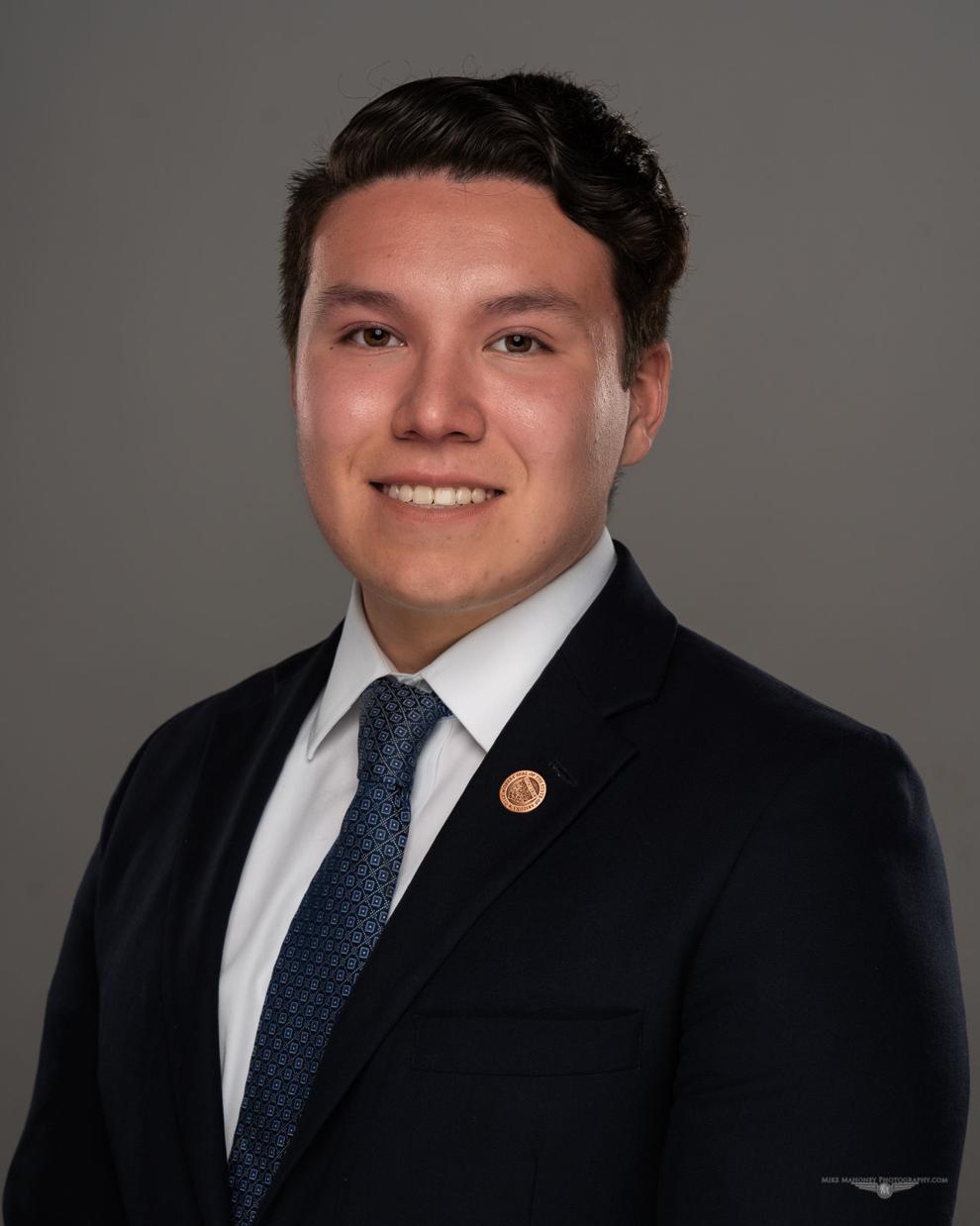 In 2014, they began a special program which recognizes 25 outstanding youth leaders across the country who are under 25 years of age. This is done every other year and 2020 is the fourth such group. The announcement came in May and the fourth class of 25 Under 25 announced the 2020 honorees. Among those is 17-year-old Dylan Baca of Blue Ridge High School, Class of 2021.
In a normal year without a pandemic honorees are introduced at UNITY's national conference, but this year the conference which was to be held in Washington, D.C. has been cancelled. A virtual conference has been planned and over the next nine months the 25 will have the opportunity to train and network in the areas of leadership, citizenship and community service.
In the organization's May news release, UNITY's Executive Director Mary Kim Titla, said there was amazing response this year from youth applicants. "Our Native youth are doing wonderful work in Indian Country," she said. "UNITY's 25 Under 25 program is just one way of recognizing these young leaders and acknowledging the passion they have to better their communities."
Of the 25 honorees chosen this year, ten are from Arizona.
Dylan is a member of the White Mountain Apache Tribe and through his grandfather is also Navajo. He attended St. Anthony Catholic School and will be a senior this year at Blue Ridge. He is on the Governor's Youth Commission, serving as chairman of both the Arizona Human Trafficking Prevention Committee and the Indigenous People's Day Committee. He is also the founder and CEO of the Indigenous Peoples' Initiative.
In October 2019 Dylan noticed the momentum growing across the country to change Columbus Day to Indigenous People's Day and reached out to Pinetop-Lakeside Town Manager Keith Johnson to begin crafting a decree which he brought before the Oct. 3, 2019 town council. Dylan did not come alone. He was accompanied by Arizona Sen. Jamescita Peshlakai, (D), Dist. 7, who was responsible for the 2018 legislation declaring June 2 as Native American Day. This was significant in that Peshlakai said it took five years for her to get the first Native American Day passed in 2018. Also part of Dylan's support network was Arizona Rep. Arlando Teller, (D), Dist. 7, a Navajo whose grandfather was a Navajo Code Talker.
Teller spoke to Dylan's work by saying "I am honored to be here, especially to witness a young leader and his effort in shining a light in this movement."
As a result of Dylan's efforts, Pinetop-Lakeside Mayor Stephanie Irwin signed a Proclamation declaring the second Monday of October as Indigenous Peoples' Day.
A frequent contributor to the Independent's Letters to the Editor, which exhibits his role as a leader who wishes to effect change, Dylan spoke out regarding the recent "the tragic deaths of Aubrey Ahmad, Breonna Taylor, George Floyd, Dion Johnson, Rashard Brooks, and numerous others."
In his June 30 letter he wrote," The philosophy behind my organization (Indigenous Peoples' Initiative) is to support populations that have been marginalized within the United States. As my organization moves forward we pledge to support black communities and organizations. By supporting each other and working together we will overcome any obstacle. It is in the most challenging of times and circumstances that we will learn and grow and harness our collective power to better this nation. We must see each other equally, deserving of life, liberty, respect, dignity, and the presumption of innocence. It is time for our country to live up to the ideas of equal justice and equality for all professed in our founding documents. It is time to acknowledge the past and embrace the future and it is time to hear all voices for there is nothing more lonely than feeling unheard."
As a 25 Under 25 honoree, Dylan will be given the opportunity to work with a group of his peers to hone the skills he has already exhibited.
Dylan's mother is Dawnafe Whitesinger, a White Mountain Apache who is a Navajo County supervisor and was the first woman chairperson of the Navajo County Board of Supervisors. His father is Shane Baca who works for the U.S. Forest Service with the Lakeside Ranger District. He has one brother, Sirus.