CIBECUE — A groundbreaking was held in Cibecue last Tuesday, Oct. 13, in Cibecue. The event took place at the site where a new ambulance station will be constructed.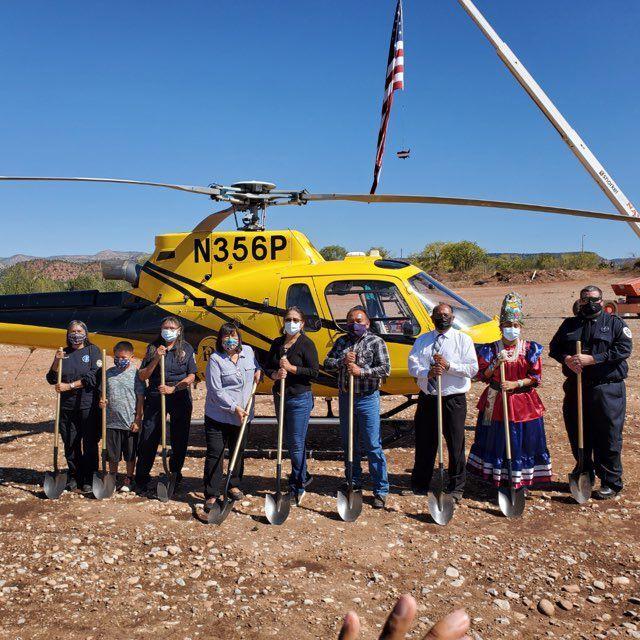 The ambulance and Emergency Medical Technicians (EMT's) have worked out of the same Cibecue stations for more than 20 years. The Cibecue Station is part of White Mountain Apache Tribe — Emergency Medical Services.
The small station has operated throughout the years with a small office room, one sleeping quarters area and a single ambulance bay.
All that is going to change by January 2021 thanks to Cares Act funding secured largely in part by White Mountain Apache Tribe (WMAT) Chairwoman Gwendena Lee-Gatewood and White Mountain Apache Tribal councilors Travis J. Tessay Sr. and Arnold Beach Sr.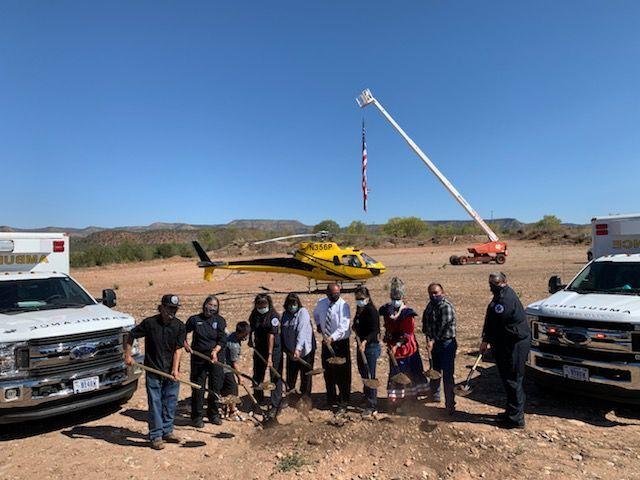 "It will be a two-bay station for the ambulances and a three-bedroom station/sleeping quarters with amenities like a kitchen, a large office, a supervisory office and TV room," said Garrett Stallings, Administration Division Chief of WMAT Emergency Medical Services. "This new station is a critical part of the Emergency Medical Services team which covers the entire Fort Apache Indian Reservation. That includes Hon-Dah, Whiteriver and Cibecue and everywhere in-between."
The state-of-the art station will also have two active helipads for EMS helicopters.
Currently, the station is staffed with a full-time EMT with an Advanced Life Support training and full-time paramedic.
There are part-time staff members and a part-time ambulance that is staffed with an EMT and sometimes a medic as well.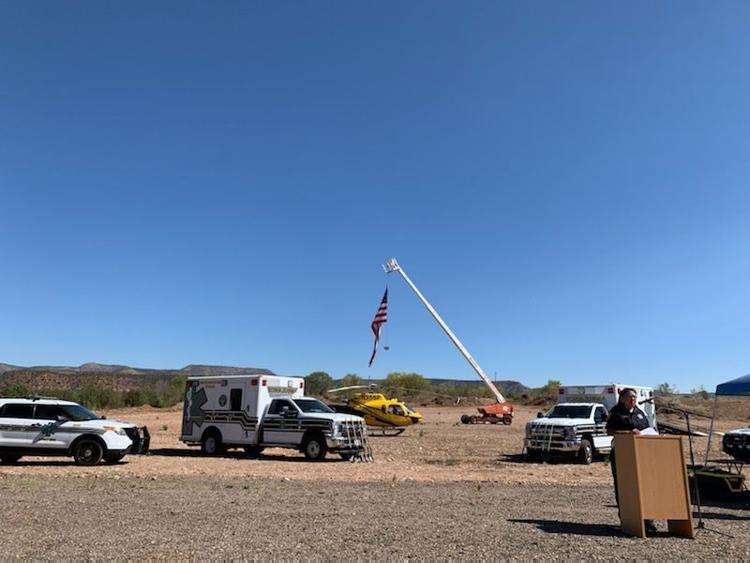 "Really, this station has been a dream of the Cibecue staff and especially of Station Supervisor Erma Beatty," said Stallings. "Erma has been with the department over 42 years. Between her and the tribal council they have truly been the ones heading up this project and making sure things go smoothly."
Most of the Cibecue Station staff are seasoned, long-time employees — experts in their field.
The most senior EMT has been there 40 years and two other staff members have been there over 20 years said Stallings.
Due to the requirements of the Cares Act, the construction must be completed by Dec, 31. The request for proposals have already been completed and the following contractors have been selected.
They are Navapache Construction, White Mountain Steele, Quality Home Center, Jeff Baldwin Mobile Home Service and Airsafe.