SHOW LOW, PINETOP-LAKESIDE—The cities of Pinetop Lakeside and Show Low have been sued for negligence by a passenger on a Four Seasons Connection shuttle bus who claims she was injured by a fall while in the bus on or about May 31, 2019.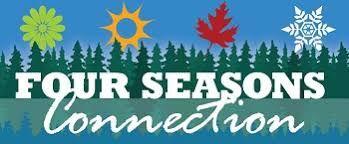 Deborah Cartwright claims in her complaint that she boarded the shuttle and had yet to be seated when the driver put the bus in motion, struck a curb and that she "was violently thrown across the aisle and onto floorboard."
She also sued Four Seasons Connections, Broadspire, a Crawford Company, Broadspire Service, Inc. and MV Transportation. She seeks damages for "physical injuries to her body," medical expenses that she has incurred, lost wages and damages for pain and suffering.
According to records of the Arizona Corporation Commission, (ACC) Four Seasons is not a corporate entity in the state. It may be the trade name whomever operates the service uses in its marketing. ACC records show that Broadspire Services, Inc. is a foreign for-profit corporation out of Georgia and lists its business as "insurance." MV Transportation Services, Inc., is registered in Arizona also as a foreign for-profit company and lists its business as "transportation." Its main office is in Dallas, Texas.
Cartwright does not indicate a specific dollar amount she claims, but her attorney, Eduardo Coronado of the Coronado Law Firm, PLLC in Lakeside has notified the court that the case is not subject to the rules of arbitration. Those rules were promulgated by the Arizona Supreme Court in an effort to try to resolve minor cases without clogging up the superior court system. The rules say that in a civil case involving money, if the claim is under $50,000 the matter is assigned to an attorney to decide it. If either side doesn't like the outcome, they can appeal it to the superior court. The attorney assigned to the case is randomly chosen among the thousands of lawyers in good standing in the state and has to do it for free.
Because the case is not subject to arbitration, it is clear that Cartwright seeks more than $50,000 in damages. It's not a criminal case, but even so, the defendants are presumed by law not to have acted negligently and Cartwright must prove her case by a "preponderance of the evidence," meaning that she must show that it's more likely than not that things happened the way she says they did. As of press time, the defendants have not yet filed their answers. Cartwright has demanded a jury trial.