LAKESIDE-PINETOP — Today marks the eighth day since 6-year old Willa Rawlings was taken away from her family by the current of Tonto Creek. Her 5-year old brother, Colby, and her cousin Austin, also 5, succumbed to rising floodwaters after the family's vehicle was overtaken by floodwaters at the Bar X Road crossing Friday, Nov. 29.
The Rawlings family returned home Wednesday, Dec. 4, to Pinetop-Lakeside. They were met with open arms as they entered Show Low, driving east on US60/Deuce of Clubs.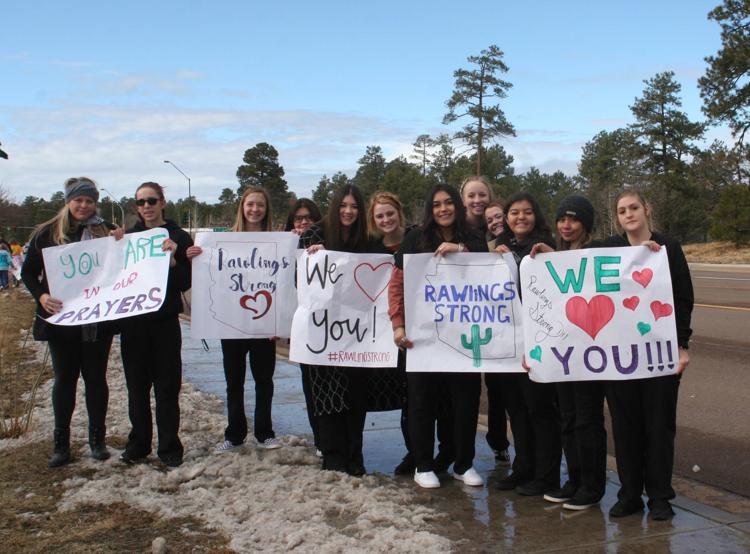 The highway was lined with people holding home-made signs that read, "We love you," "Rawlings Strong" and "You are loved." There's no question that their return will compound their sorrow in days to come.
Last Sunday, search and rescue dogs alerted rescuers to an article of the 6-year old's clothing and shoes, according to the Gi County Sheriff's Office (GCSO).
GCSO has coordinated at least 11 different first responder agencies in the search for Willa. And they haven't been alone – searching alongside them since last Friday have been hundreds of civilians from the White Mountains and all over the state.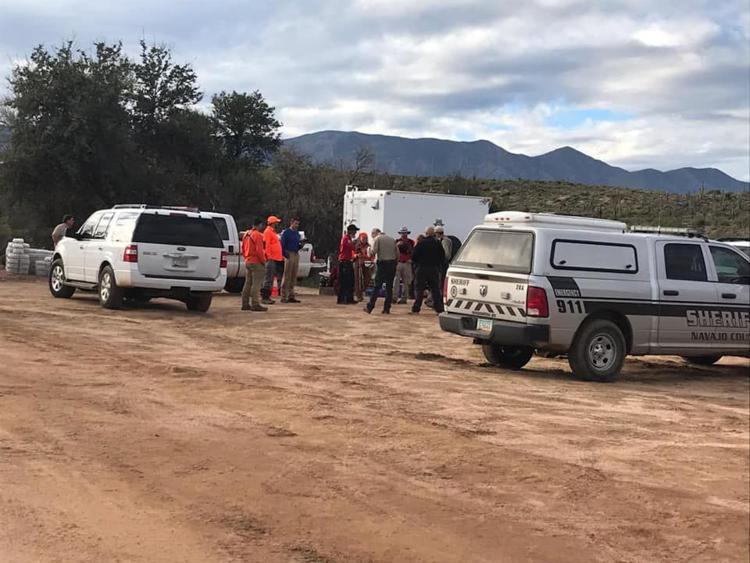 Numerous types of equipment were used in the search, including backhoes, excavators, airboats, helicopters, divers, drones and even a high-tech underwater sonar apparatus called "Emily."
Water levels in the creek have reportedly dropped, rendering boats ineffective so volunteers walk the creek banks and wade in the water when possible.
Tonto Creek is also described as having a good deal of debris, brush, branches and thick vegetation along the banks which makes access difficult. Rain and snowmelt also make the river unpredictable.
After so many days of searching, efforts have focused on recovery of the child's body. It is devastating to know that there are slim chances of her surviving the water. The elements and the passing of time has turned the search and rescue effort to one of recovery.
"We would love to keep this hopeful, but because of the circumstances we are considering it a search and recovery'' said Gila County Sheriff's Office Lt. Virgil Dodd, according to a report published by the Arizona Republic on Thursday.
But there is a shining light amongst the collective pain felt in the community.
A renewed sense of compassion and empathy has been officially described as "One community standing together in support of the Rawlings family."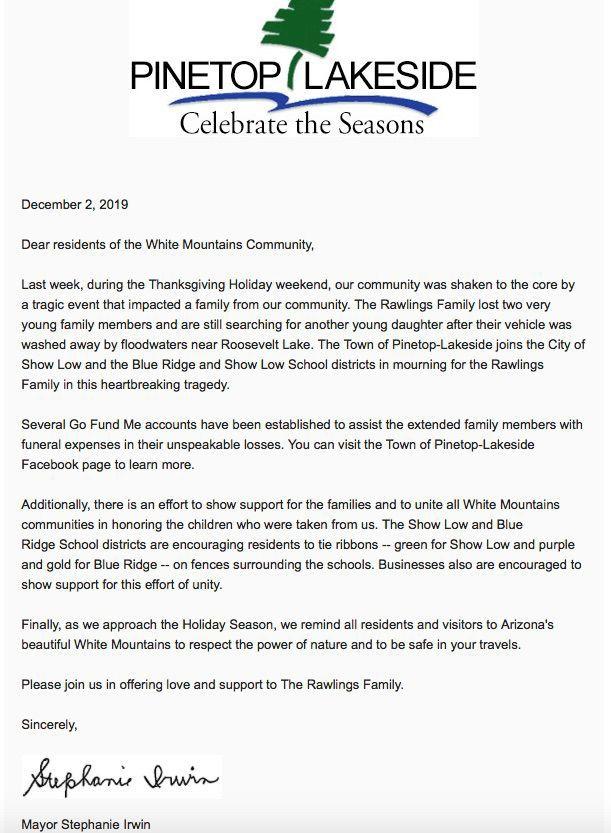 It began with a Dec. 2 letter to "residents of the White Mountains Community," from Pinetop-Lakeside Mayor Stephanie Irwin. The letter states simply: "There is an effort to show support for the families and to unite all White Mountains communities in honoring the children who were taken from us."
Other community leaders have begun sharing the message through meetings, letters and heartfelt conversations.
"It is really something special to see people doing all that they can do to help someone else and to offer prayers and offer comfort," said Show Low Mayor Daryl Seymore during Tuesday's council meeting. "May we bring the Rawlings family comfort, guidance and love. And thank you to all of the citizens who have spent days helping search and rendering aid in the search for Willa."
Local schools are also deeply affected by the situation and have posted ribbons and signs along the roads and highways with their school colors. Businesses and residents have done the same.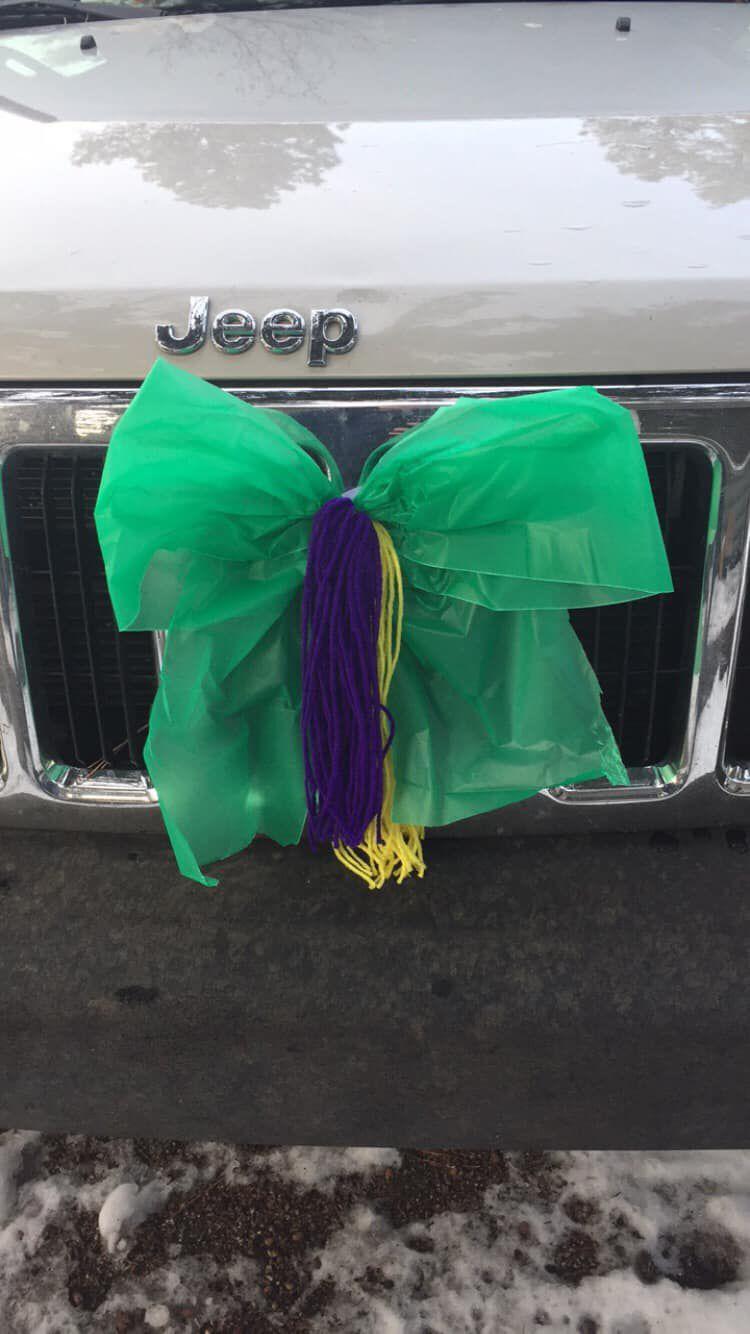 "In times of tragedy, strong communities like Pinetop-Lakeside and Show Low rush to the assistance of those in need," says Blue Ridge Unified School District Superintendent Dr. Michael L. Wright. "Sadly, the unimaginable loss of the Rawlings family is a perfect example. In times of trouble, our schools and towns combine our resources and faith in hope of reducing some of the pain and suffering."
"It has been heartwarming to experience people coming together as one, unified in their love, and desire to serve and support a faith-filled family during their extremity of heartbreak and profound grief," adds Wright. "The Blue Ridge family will continue to keep the Rawlings and their extended family members in our thoughts and prayers."
Finally, Irwin's letter offers a reminder to all residents and visitors to Arizona's beautiful White Mountains to "respect the power of nature and to be safe in your travels."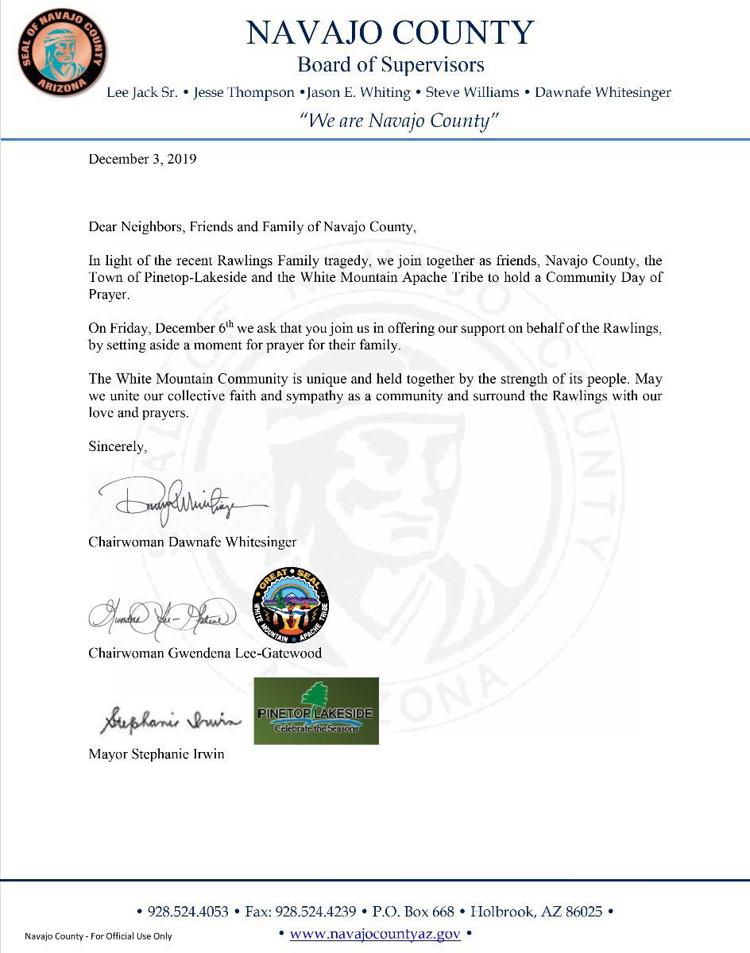 Soon after Irwin's letter published, the Navajo County Board of Supervisors, the town of Pinetop-Lakeside and the White Mountain Apache Tribe issued a joint letter of support inviting the public to join them Friday, Dec. 6, in a community day of prayer. "We ask that you join us in offering our support on behalf of the Rawlings, by setting aside a moment of prayer for their family," states the letter.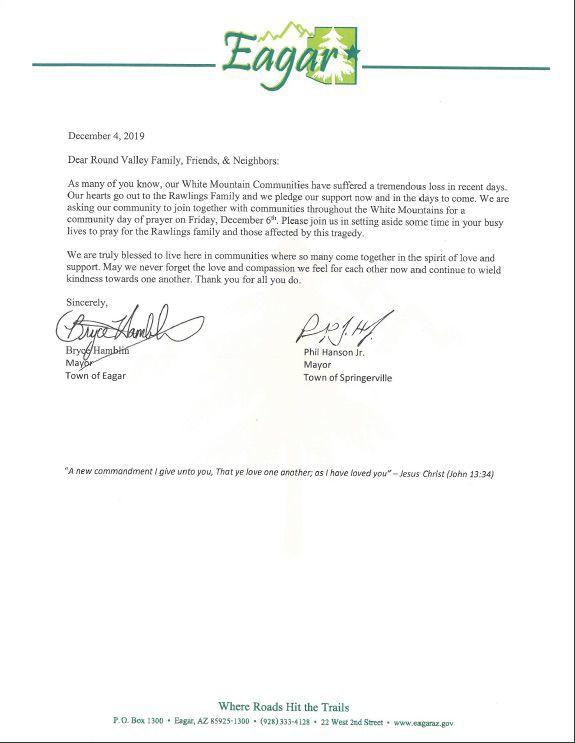 The town of Springerville/Eagar followed suit, issuing a similar letter "in the spirit of love and support."
Sunrise Park Resort also invite the public to join them this weekend, Dec. 6-8, as they "honor the lives of the Rawlings family" at their Crown Dancer Cafe.
A special tribute to the Rawlings family will also take place during the Town of Pinetop-Lakeside's tree lighting scheduled for 5:30 p.m. Friday, Dec. 6, in Jack Barker Memorial Park.
"Thank you to all the volunteers and first-responders who have dedicated so much for our family!," writes the Rawlings family on the GoFundMe page titled Rawlings Family Tonto Basin Accident. "And a special thanks to the community for prayers, donations and kindness. Please know that your love is truly felt."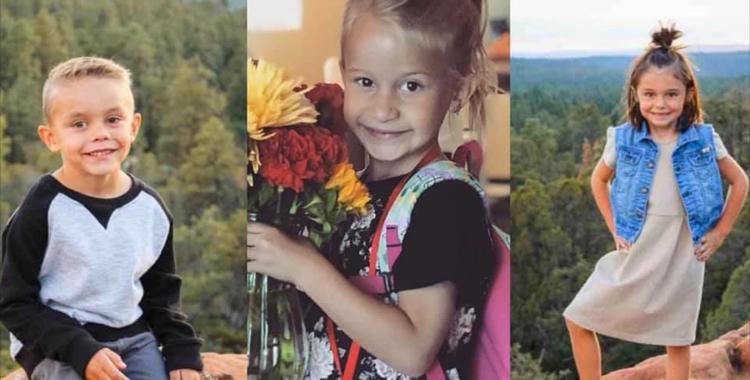 Numerous other fundraising events are being organized throughout the White Mountain Community. And, several GoFundMe accounts have been established to assist the extended family members with funeral expenses.