PINETOP-LAKESIDE – Retirement doesn't always mean riding off into the sunset.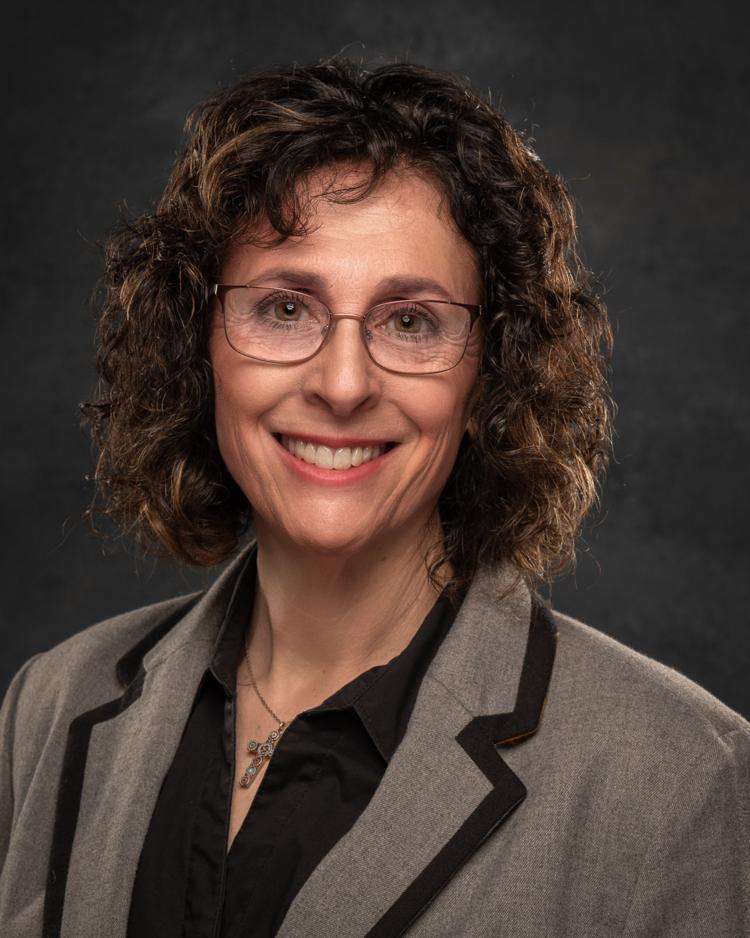 After a 20-year career as a teacher and principal at Sequoia Village School in Linden, Mindy Savoia did take a ride, not into the sunset, but home to her own office. Donning the role of author, the fruits of her labor hit the market this week and the first of her trilogy, "Ride into Life," has sparked positive public response and she is riding high.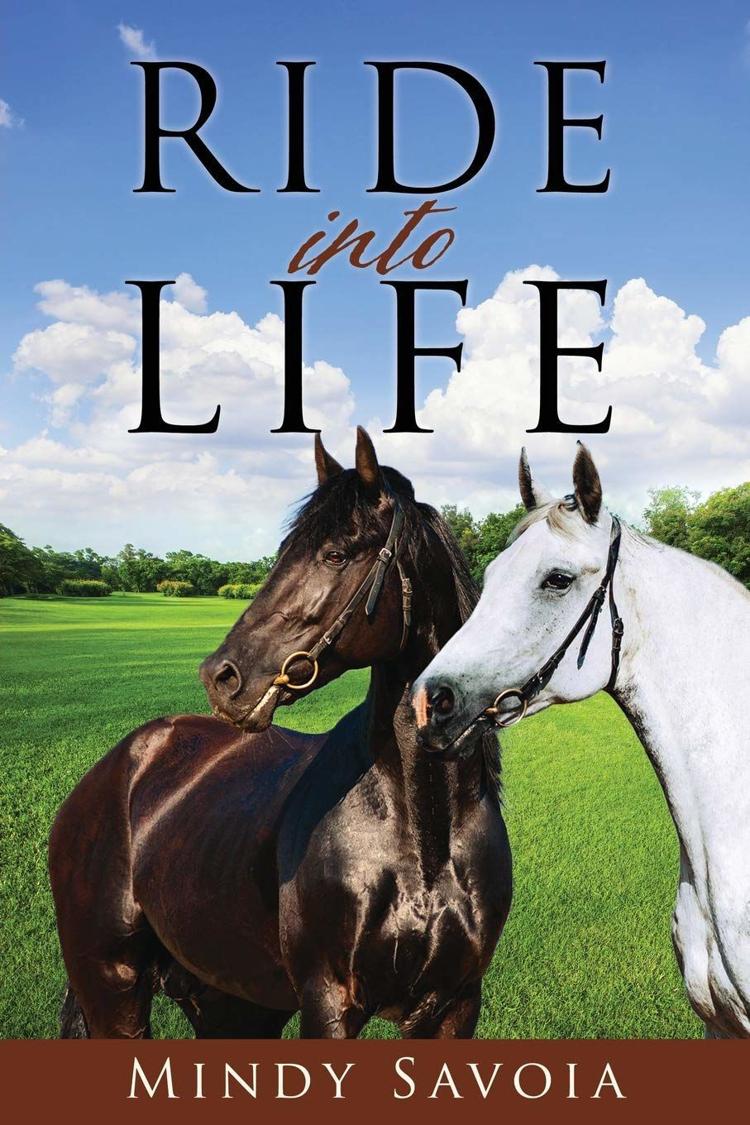 Having just made a trip to the post office to mail off more books, all she could say was one word, "Gratitude."
Her son Michael, a Georgia Tech computer geek, recently visited Savoia with his girlfriend who pulled up the book title on the Internet and exclaimed, "You are live on Target."
She is also live on Amazon, Barnes & Noble, Waterstones, eBay and Xulon Press, who published the book and lists themselves as the largest, most experienced Christian-owned and operated self-publisher of Christian books. Obviously, Savoia has a supply herself and fulfilled a number of orders which she personally delivered to Sequoia on Wednesday.
Writer and cartoonist Allen Saunders said, "Life is what happens to you while you're busy making other plans." Savoia, who had a 25-, 26- and 27-year plan for her career, found herself writing three chapters of a book on a return plane trip in 2012. She was no stranger to writing music and prose, but the book seemed to come out of nowhere.
"Over the course of the year, I dabbled in the book," said Savoia, "but I had work, I had children, work, more work, different kinds of work."
And though she had that 25-, 26-, 27-year plan, she said the Lord told her in 2018 that she was done, and she retired from Sequoia. This week — the week of her birthday, no less — her first book hit the markets and she will have the second of the trilogy out in time for Christmas. It will be the legacy, the continuation of the journey of faith, healing and love.
"I will get my sample by Black Friday so it will hit the market for Christmas," said Savoia. "I am in the Fall Christian catalog with my first and the second will be out in the Spring catalog."
The book is categorized as contemporary Christian romance. Though fiction, Savoia's real life experiences are woven into the fabric of the book.
Savoia was born in Brooklyn, New York to parents who were a second generation Jewish family with American roots, and she was raised Jewish. The family migrated to central New Jersey to the suburbs in the 1960s after her father had a serious accident and was unable to work. The family lost everything but she said they "suffered and loved and laughed" together."
Though the family was financially challenged, her father recognized her and her younger sister's love of horses and was able to arrange equine training. Her sister carried that training into her adult life and ironically her experiences served as a source for Savoia's books.
Following high school Savoia went to Rutgers. Though she had been brought up in the Jewish faith, she had already begun to search for more religious knowledge as a teen. With more freedom in college and people handing out tracts about the New Testament, she began reading other books, not technically Biblical, but about history in the time of Christ. She attended a few different churches on her college campus and was surprised that no one spoke against the Jewish religion.
"It was from the Old to the New Testament and the newer called," said Savoia.
Savoia was pre-med and planned to become a surgeon, so she decided to take Emergency Medical Services (EMS). It was there she met Stephen who had taken a break and come home from college in Florida. He had been studying biology and psychology. They began talking, sometimes arguing about religion, but eventually began dating and learning more about each other. She discovered that Stephen was Italian Catholic. In those days, it was not customary for Jews or Catholics to marry outside of the faith but there are exceptions, and though their parents preferred otherwise, they became an exception to the rule.
Getting married at Stephen's small Catholic high school chapel in New Jersey, both a rabbi and a priest presided.
"And yes, Stephen stepped on the glass," said Savoia.
Incidentally, it was at EMS that Stephen decided to become a doctor and ironically, Savoia became an educator.
Eventually Savoia said she felt "called" to Catholicism and, after being married four years, she thought it was time to tell her Jewish family. Much to her surprise, when she called with the news, her mother asked if she was sitting down. She sat and her mother revealed she had been seeing a priest to become Catholic. Other family members since have also either become Catholic or Christian.
In the year 2000 Pope John Paul invited Catholics and other Christian faiths to participate in the Great Jubilee and Savoia was asked to speak regarding her conversion.
"I told them after I married I did not convert, but continued into Catholicism," said Savoia.
The third book of the trilogy, named but not yet revealed since the title has not yet populated, is the book she began writing on the plane in 2012. It is an allegorical journey through parts of the Bible using fictional characters.
Though the third is not ready for market, she is already talking about her fourth book. It is not a continuation of the trilogy but will be non fictional, Judaism to Christianity.
"Retirement is not sitting around eating bon bons," said Sequoia. She does, however, find time in her 10 to 12 hour day to spend time with her husband and visit her daughter Pam, son-in-law Gabe and grandson Damien.
Savoia is glad she settled on a hybrid publisher because they did all of the art work, leg work and advertising. She added her own website (www.mindysavoia.com) to make things more personal, and like her continuation into Catholicism, she has continued from retirement into a whole new career as a published author.