SHOW LOW — There is still time to donate to the Community Fast of Compassion. The fasting week doesn't officially end until Saturday, Nov. 14 and often, donations continue to trickle in beyond the deadline.
"We received a very generous donation of $10,000 from the Hatch Toyota team," said Community Fast of Compassion co-founder Steve Williams. "We have also received generations donations from Show Low Ford, UniSource, Navopache Electric Cooperative and Allegra.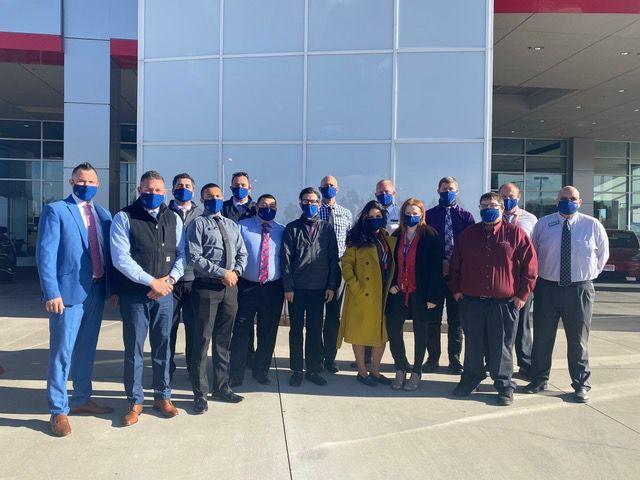 Many of these businesses, like UniSource have donated every year of the Community Fast of Compassion.
Donations of any amount, event $1 to $5 are appreciated and help those in need. Every little bit of generosity adds up, said Williams.
"This will be a record year for the Community FAST based on what has come in so far, said Williams. "This is really amazing because we are in the middle of a pandemic."
The Community Fast is a non-profit organization, with 100% of the monies donated going to help local families in need over the holidays. Donated funds are spent for gift cards to pay specifically for food, clothing and sometimes utilities or partial rent for a struggling family.
The concept of the Community Fast is to pick any day during the week of Nov. 8-14, fast for one or two meals and donate the money that would have been spent on those meals.
The Community Fast concludes with a virtual tribute, Sunday, Nov. 22. The celebration will include a video with families and people who have received help from the Community Fast in previous years.
Donations will be accepted at National Banks of Arizona, Chase Bank in Show Low, Washington Federal and Arizona Central Credit Union and Show Low City Hall. Also, donate online at www.ShowLowCommunityFast.org.