WHITE MOUNTAINS—The Independent has been following a number of high-interest criminal cases, some for over one year now. The pandemic has resulted in a whole lot of nothing happening in April, partly because the Arizona Supreme Court, as part of its administrative order dealing with the crisis, has suspended the rule of criminal procedure that sets the timelines for speedy trials in Arizona.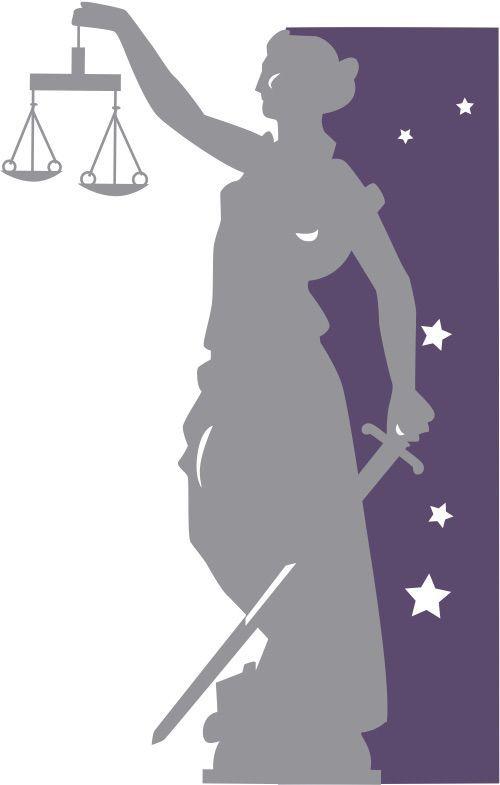 The suspension of Rule 8 has allowed courts to continue cases, without regard to timelines, until a time, hopefully soon, that persons can go back to having up close and personal contact in a courtroom, like in the process of empaneling a jury. Summaries follow of cases of local interest which are not pending in local courts. All accused persons are presumed by law to be innocent.
Kevin Scott Wynn, 59, an Alpine property owner was found guilty on all counts by a federal jury in the U.S. District Court of Arizona on December 6, 2019. The government had charged Wynn with one count of tax evasion a felony, and three counts of failing to a file tax return, all misdemeanors. The trial lasted three days.
Wynn was indicted on December 18, 2018 by a grand jury. The indictment says that "Starting in 1995, Kevin Scott Wynn determined to no longer file personal income taxes, or to pay taxes on his personal income to the Internal Revenue Service("IRS"). Wynn kept the money for himself and spent it on his personal lifestyle." The indictment states that Wynn has worked in the construction industry, and controlled companies called SCC Southwest Construction, Black River Construction and Development, Wynn Companies and "In later years, he also operated a Mesa bar known as Monsterland." Wynn has told The Independent that he believes that the payment of taxes is voluntary, not required.
Wynn came to the attention of the IRS based on "earnings reported to the IRS by third parties," says the indictment. That probably means 1099s, forms which persons must file with the IRS letting them know how much money, over $600, that they paid to someone in a particular tax year. When the 1099s don't match up with the receiving person's income filings, the iRS "assesses" or estimates an income for the non-filer; in Wynn's case, $43,311 for 1999; $89,848 for 2000 and $8,775 for 2002. These amounts are much higher now with the addition of penalties and interest.
The indictment also claimed, and the jury apparently agreed, that Wynn had a female identified only as "A.F." open a Bank of America account in California under her name and signature, and Wynn stashed his own money there, to the tune of $235,349 in 2011 and $161,425 in 2012.
In February, 2020, after the verdict, the attorney who defended Wynn at the jury trial, Robert E. Barnes of California, withdrew from the case, and attorney Jason Silver of Scottsdale took over. The sentencing was set for March 23, 2020 but Silver asked for more time, writing that Wynn was preparing to sell assets, including a boat, "in order to make payment to the government for balances due and owing."
Wynn also asked the court to remove the curfew he has been placed under while on release and also to remove the electronic monitoring imposed on him. On April 30, the judge denied those requests.
Based on a reading of the Federal Sentencing Guidelines, Wynn could get between 27 and 33 months in prison. Federal sentencing is complicated with charts, tables, additions to or subtractions from "base levels" of prison time starting points. In tax crimes the starting point for prison time starts at how much taxes the government lost. That may be problematic to prove, but federal law says that Wynn can't get more than five years on the single tax evasion conviction. The misdemeanors carry a maximum of one year each. The financial part of the sentence could be huge. Fines, restitution for back taxes, penalties, interest, plus the "costs of prosecution," per the federal statute--Arizona doesn't have such a statute.
Wynn's sentencing is set for June 8, 2020 in Phoenix.
Shawn Eckard, 51, and Jason Johnson, 47, have been indicted for murder by a Navajo County grand jury in connection with the strange case of 44 year-old Craig Cavanaugh of Farmington, New Mexico, whose dead body was found near Heber on August 5, 2019. They are both convicted felons and were already serving time in state prisons (Arizona and Colorado, respectively) at the time that they were indicted.
Reports say that detectives developed information that two the suspects were with Cavanaugh in Payson, and from one of those suspects got information that led to the discovery of Cavanaugh's body off Highway 260 in Heber. The body was identified several weeks later through fingerprints.
After the Navajo County grand jury indicted him for the first degree murder of Cavanaugh, a Class 1 felony, the court issued an arrest warrant which Eckard was served with while he was in prison in Arizona, doing time for a felony committed in Gila County.
The second suspect, Jason E. Johnson, pleaded guilty to three felonies in the La Plata County District Court in Colorado on March 3, 2020: Car theft, and a weapons charge. He was sentenced March 5, 2020 and is serving 11 years in a Colorado prison.
Like in Eckard's case, the Navajo County Superior Court issued a warrant for Johnson's arrest after it received the grand jury's indictment. According to a CCSO press release, Johnson was served with that warrant the day he was sentenced in Colorado, but Navajo County court records do not reflect that.
Eckard's next date in Navajo County is May 14. That hearing is about what effect Eckard's Gila County felony conviction (for which he is now in prison) will have in the murder case. Court records indicate no activity on Johnson's case since the warrant issued in February, 2020.
Blane Barksdale, 56, and his wife Susan Barksdale, 59, were charged on May 1, 2019 by Pima County authorities with murder, arson, theft (guns) and burglary, and issued warrants for their arrest. The Barksdales came to the attention of Tucson police as persons of interest in the murder investigation of one Frank Bligh, 72. Bligh disappeared in April, 2019; neither he nor his body has been found, say authorities. And someone burned his house down.
Bligh was reportedly a gun collector and had about 100 guns when police believe the Barkdales showed up at his house looking for money and things to steal. Before her marriage to Blane, Susan Barksdale was reportedly a friend of Bligh's.
On May 1, Pima County authorities charged the Barksdales in connection with what happened to Bligh and issued warrants for their arrest. Authorities believe that the Barksdales got wind of the Pima County warrants and fled the state. They were located in New Jersey when Susan Barksdale pawned some property (maybe guns) at a pawn shop there. The Barksdales were thereafter arrested in neighboring New York state and packed up for a return to Tucson.
But near the Utah border with Arizona, Susan Barksdale is alleged to have faked a medical emergency, and they overpowered two private security guards who were driving them in a van headed for Tucson. It has been reported that the two guards were tied up with their own shoe laces and locked in the van in a remote area. The Washington Post reported that the guards had a firearm, but it was locked up in a compartment in the van; the Barksdales either couldn't get to it or didn't know about it, the Post speculates.
It took the guards about three hours to free themselves, say reports. In the meantime, the fugitives then reportedly got hold of a truck in northern Arizona from an acquaintance and eluded searchers for about two weeks.
From Aug. 30 until they were captured on Sept. 13, the hunt for the Barksdales was focused primarily on remote areas in Apache and Navajo counties, where authorities believed at the time the couple may have had connections. They were finally located near Punkin Center and taken back into custody.
Court records in Pima county show a lot of activity in their cases, mostly about how much media coverage will be allowed in the courtroom. The defendants were scheduled for a hearing in late May—Blane Barksdale consistently refuses to be transported from the jail to court; however, the court, citing "current events," has reset their next court date to June 22. Blane Barksdale was also charged in the escape incident in federal court, but that case appears to be on ice, pending the outcome of the murder and arson charges in state court.
David Louis Slade, 58, of Eagar, was arrested Jan. 2 for alleged sexual assaults committed in 2003 near Flagstaff and in 2004 in Cedar City, Utah. According to a press release from the Coconino County Sheriff's Office (CCSO:) "In April 2003 the 18-year-old victim (in Coconino County, Arizona) had reported an unknown male suspect entered her home at night and held her against her will and sexually assaulted her." Detectives obtained biological fluid believed to have been left by the suspect. A DNA profile was obtained but there was no match in a DNA database.
Then in July 2004 in Cedar City, Utah, a young adult female reported being the victim of a sexual assault at her apartment. Like the Coconino County assault, an unknown male entered her home at night and sexually assaulted her, it is alleged. Cedar City Police were able to collect biological evidence that was later analyzed and a DNA profile obtained. An analysis of the specimens found that the DNA profile from both cases were from the same suspect, but still, they had no match to anyone in a DNA database.
From 2004 until 2019, detectives in Arizona and Utah continued to try to identify the suspect and they finally did, matching him to family members whose DNA was in a database, possibly maintained by a company offering ancestry-tracing services.
In December, 2019, CCSO detectives, along with assistance from the Apache County Sheriff's Office, obtained a DNA sample from Slade on Dec. 27. Authorities say that it's a match to the Coconino County and Utah perpetrator. Thereafter, CCSO detectives, accompanied by members of the Apache County Sheriff's Office and officers with the Springerville and Eagar police departments arrested Slade. He was charged with three counts of sexual assault and kidnapping, all Class 2 Felonies, burglary, a Class 3 Felony and sexual abuse, a Class 5 Felony. It is unknown what the State of Utah has done with regard to the case in Cedar City.
Slade has hired the Flagstaff law firm of Griffen & Stevens Law Office, PLC which has defended several high profile defendants in local courts in the White Mountain area. His next court date in May 11 in Flagstaff.